Jordan fourth in British Under-21 Final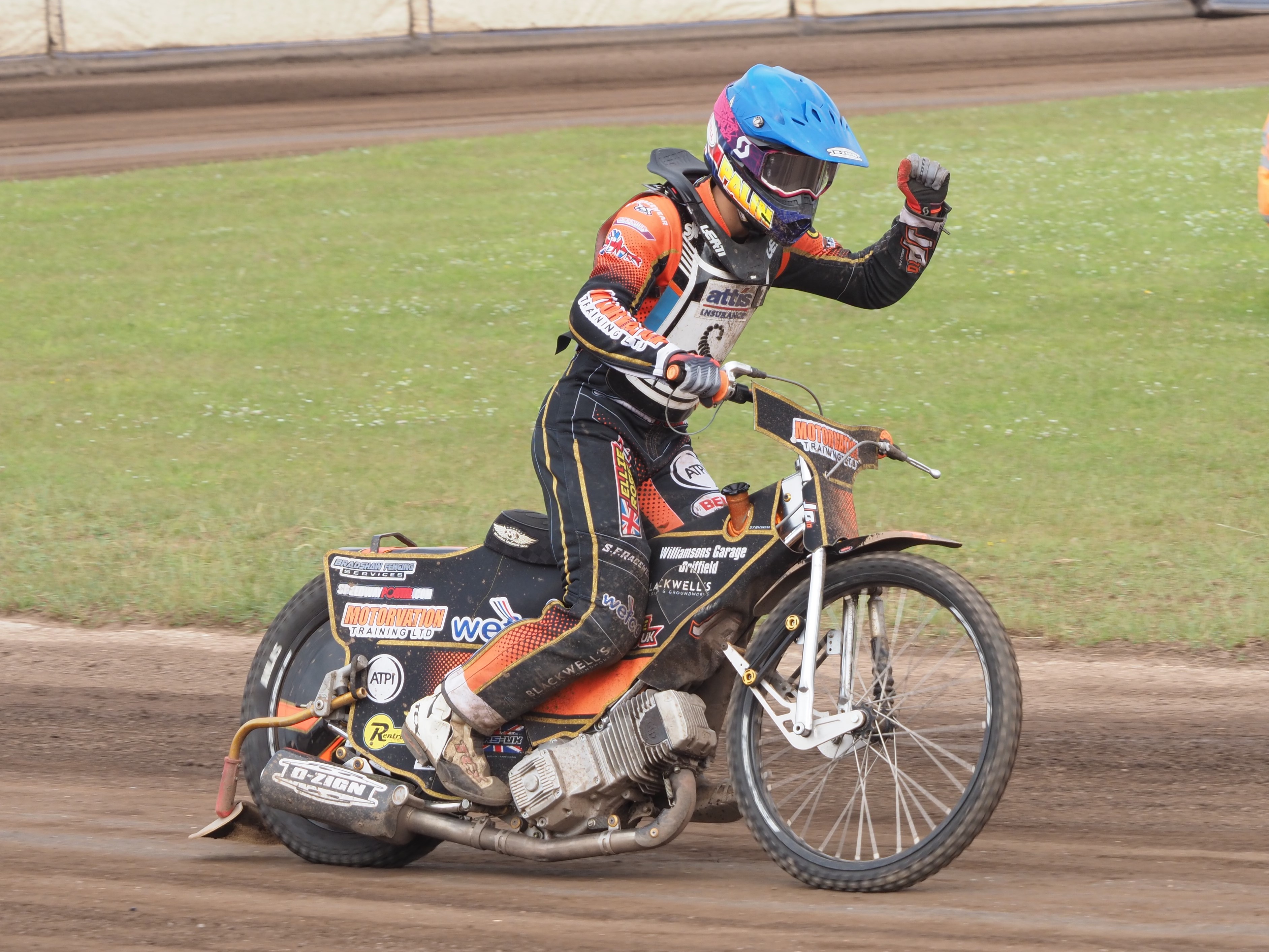 JORDAN PALIN, the rising star of Attis Insurance Scunthorpe Scorpions, finished a superb fourth in the British Under-21 Final at Redcar last night (Friday).
The 17-year-old qualified for the meeting as a reserve but was promoted into the line-up following an injury to Leon Flint.
Palin scored 10 points in his qualifying heats, despite suffering a fall in his fourth outing, when placed second behind Drew Kemp.
He scored several of his points from behind, including a great burst from last to first in Heat 2.
Palin then finished second in the semi-final, behind Dan Gilkes, to qualify for the final.
The final was won by Eastbourne's Tom Brennan, while Kemp passed Gilkes for second and Palin finished fourth.
Palin was one of the younger riders in the line-up and still has another four years in the competition.
Result:
1. Tom Brennan
2. Drew Kemp
3. Dan Gilkes
4. Jordan Palin
Qualifying scores: Tom Brennan 15, Drew Kemp 14, Jordan Jenkins 11, Dan Thompson 11, Dan Gilkes 10, Jordan Palin 10, Jason Edwards 10, Kyle Bickley 9, Joe Thompson 7, Jake Mulford 6, Alex Spooner 5, Sam Bebee 3, Archie Freeman 3, Jack Parkinson Blackburn 2, Nathan Ablitt 1, Tom Spencer 1, Elliot Kelly (Res) 1, Ben Trigger (Res) 1.
PHOTO by Ian Rispin.
Related Posts By Category