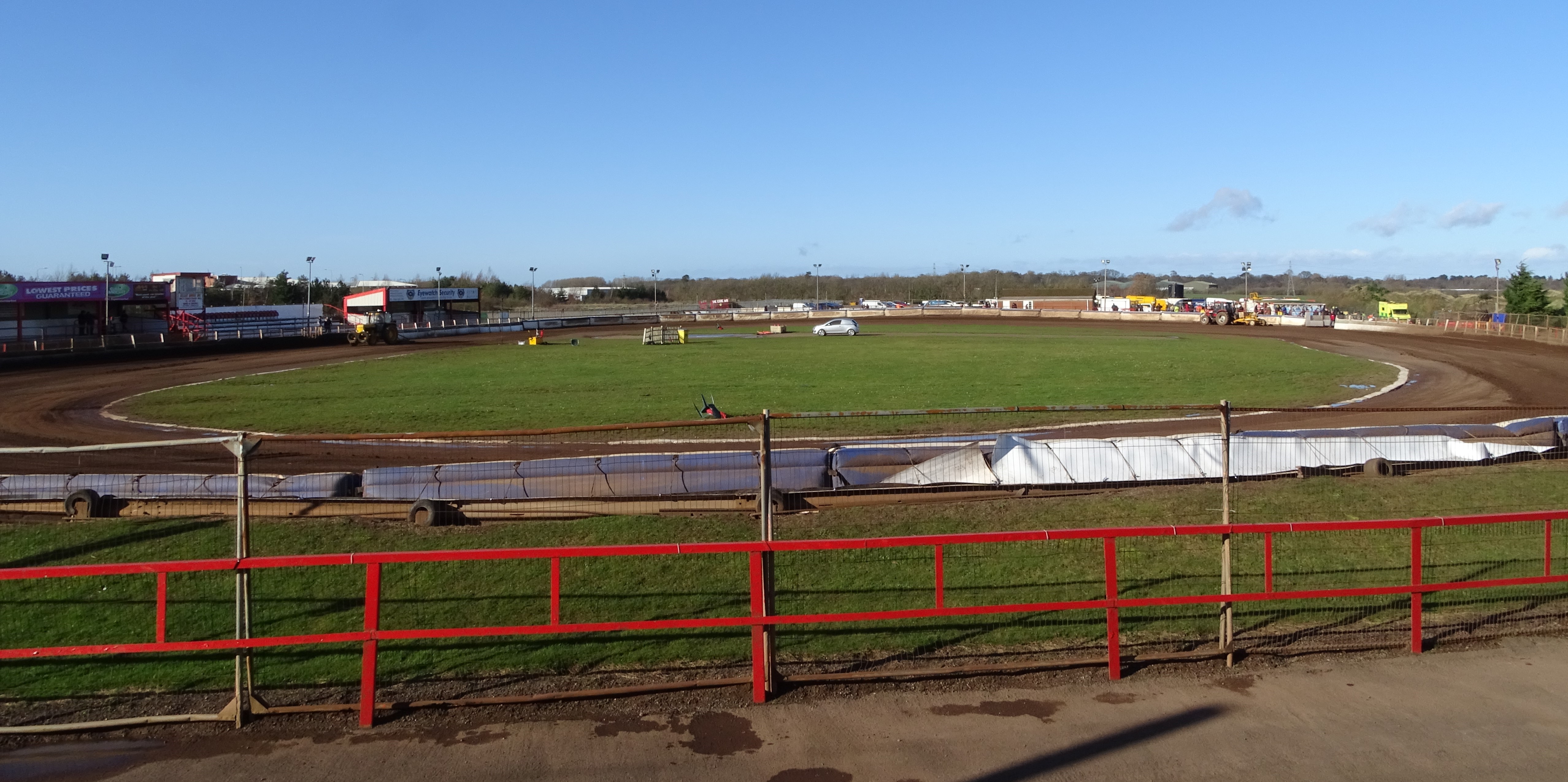 The Eddie Wright Raceway doesn't have planning restrictions on the hours it can be used and we are pleased to be able to offer extremely competitive rates for hiring both the main track (285 metres) and the mini track (92 metres). Please text Richard Hollingsworth on 07832-402167 if you are interested in hiring the track.
Track rates for speedway and flat track practice on the main track start at just £450 (plus £100 deposit for any session with speedway bikes in case of air fence damage). That cost covers up to ten riders. After that it is an extra £20 for each additional rider.
However, please note medical cover is now compulsory and isn't included in the above price. With enough notice a paramedic can be provided at a cost of £200 but it is vital that the hirer contacts Richard to discuss the requirements. The hirer also needs to make sure that all attendees are aware that, as with all amateur speedway activities, there is no injury/accident insurance. The club have public liability insurance but, due to the high risk nature of riding, and resultant high premiums, any accident and injury insurance is the sole responsibility of the individual rider.
Naturally, should the session be rained-off then a full refund will be given.
Dates can be booked with a £100 deposit. Payments can be made via Paypal to scunnyraceway@gmail.com but please note all payments must be 'Friends and Family' trusted payments or we will ask for the fees to be paid (£18 on £550).
Should mid-week afternoon/early evening sessions be booked from September to March the cost will be £50 extra to cover the cost of the track lighting.