Joe Henderson returns to back Scorpions in 2021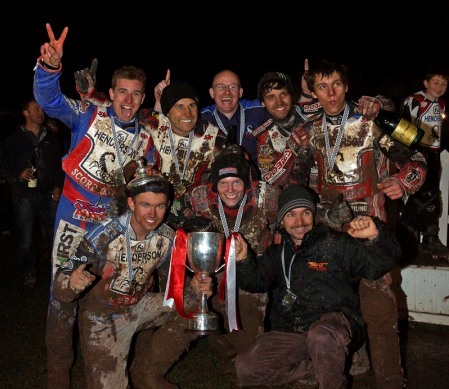 JOE HENDERSON will again provide the company that will be the main title sponsor of Scunthorpe Scorpions in 2021 – his 15th successive season of backing the side.
He first sponsored the North Lincolnshire club in 2007, though Henderson Insurance. In 2019 and 2020, Scorpions were backed by another within his portfolio of companies, HEB Wealth and Employee Benefits.
Scunthorpe promoter Rob Godfrey said: "I don't know where Scunthorpe Speedway would be without the loyal backing of Joe Henderson over the years. He's been a massive supporter of our club in more ways than many people would imagine.
"2021 will represent his 15th successive season of backing the Scorpions, which makes Joe one of the longest-standing club sponsors in speedway.
"He grew up as a Belle Vue fan and he is passionate about his speedway. He has been invaluable to Scunthorpe Speedway.
"We're yet to finalise how we will be branded next year, but it will be under the name of one of Joe's portfolio of companies and I'm delighted about that.
"It's a fantastic boost for the club heading into the Christmas period. I wish all our supporters, sponsors, riders, officials and track staff a Merry Christmas, and I hope 2021 brings better luck for us all after a difficult 2020."
PHOTO: The greatest moment in the history of Scunthorpe Speedway – when Henderson Insurance Scunthorpe Scorpions won the Premier League in 2012 (pic: Alex Summerfield).
Related Posts By Category