Racecards for Monday's stream
Apr 10th, 2020
1494 Views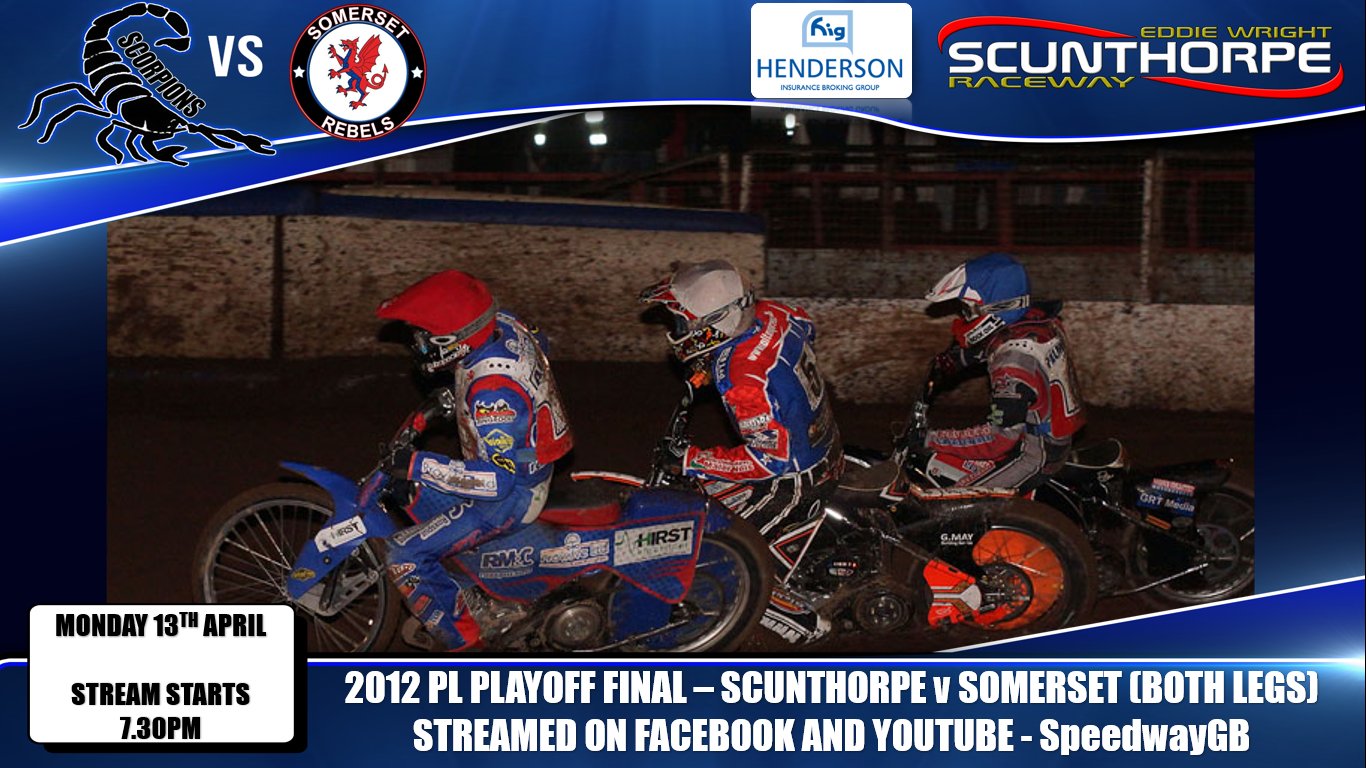 OUR THANKS to Scunthorpe superfan Dan Palmer who has produced racecards for Monday's stream of the two legs of the classic 2012 play-off final between Scorpions and Somerset Rebels. 
You can print them off and fill them in as the action takes place, just like a live meeting!
A reminder of how you catch watch the stream:
FACEBOOK:
https://www.facebook.com/speedwaygb/
YOUTUBE:
Search by Speedway GB or copy and paste the following URL:
https://www.youtube.com/channel/UCkuWlNTCOBoTqTl24ZKONXw
Please like, share, subscribe and spread the word, and then sit back and enjoy some brilliant speedway on Easter Monday!
Related Posts By Category