Scorpions aim for another happy away day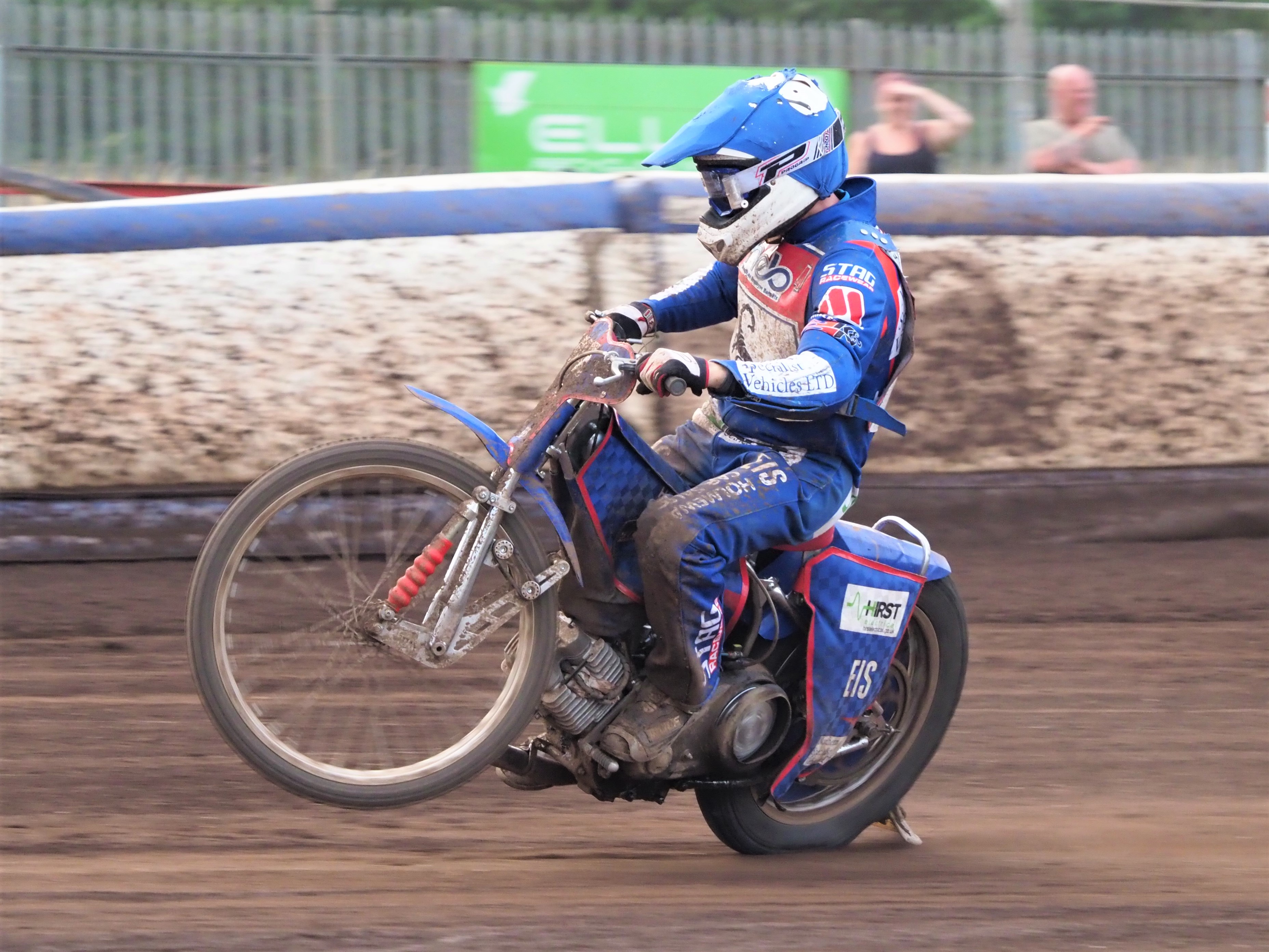 HEB Scunthorpe Scorpions are aiming to win their second successive away meeting in the Championship when they travel to Birmingham's Perry Barr stadium tomorrow (Wednesday, 7.30pm).
It's Scunthorpe's penultimate meeting of the season, with Scorpions then completing their 2019 fixtures with a home clash against Redcar Bears at the Eddie Wright Raceway on Sunday (5pm).
Scorpions scored a sensational 53-37 away victory at second-placed Glasgow on Saturday, a result that has maintained their mid-table position. A further victory would lift them into fifth place.
A set of new Green Sheet Averages for September sees Josh Auty (pictured) move back to the No 1 position, and he will be accompanied by rider replacement for the injured Danny Ayres at No 2.
Ayres is now fourth in Scorpions' averages, allowing Jake Allen to take a R/R ride, in addition to Stefan Nielsen, Simon Lambert and Ryan Kinsley.
Scunthorpe promoter Rob Godfrey said: "The result at Glasgow gave the team a nice confidence boost and much needed momentum, so we'll go to Birmingham and aim for another win.
"Our match against Brummies at the Eddie Wright Raceway a few weeks ago was a cracker and ended in a draw, and I think it could be another very tight contest at Perry Barr and hopefully, this time around, we can end up with a victory.
"We're out to finish our season on a high this week, firstly at Birmingham and then in our big clash with the Redcar Bears at the EWR on Sunday."
If Scunthorpe do win both meetings this week, there's a chance of finishing fifth in the completed table, which would equal their second-highest position at second-tier level.
The club previously finished fifth in both 1983 and 2014. The club's best-ever season is 2012, when they finished second in the league table and then won the play-offs to become Premier League Champions.
Expected teams for Wednesday:
Birmingham Brummies: 1. Adam Ellis, 2. Tobias Thomsen, 3. Tero Aarnio, 4. Paco Castagna, 5. Jason Garrity, 6. Nick Agertoft, 7. Tom Perry.
HEB Scunthorpe Scorpions: 1. Josh Auty, 2. Rider replacement for Danny Ayres, 3. Stefan Nielsen, 4. Ben Barker, 5. Jake Allen, 6. Ryan Kinsley, 7. Simon Lambert.
Related Posts By Category