Jake wins Darcy Ward meeting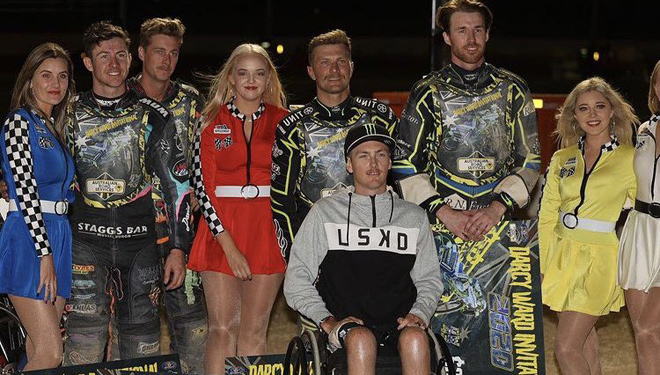 JAKE Allen says winning the Darcy Ward Invitational meeting on Saturday has reminded him how much he loves the sport.
The Scunthorpe Scorpion saw off Sheffield's Josh Grajczonek in a competitive final with Wolverhampton and Leicester man Ryan Douglas third and Edinburgh's Josh Pickering fourth.
Allen and Grajczonek were locked together on 12-points after the qualifying heats.
"I've not been on a bike much at all this year," said Allen. "And that reminded me how much I love it.
"I can't tell you how much I enjoyed it and I'm so pleased with the result. It means a lot winning a meeting organised by Darcy and his team.
"I'd like to say hi to all my friends back in the UK and look forward to seeing them all next spring when we all hope better times are around the corner."
Related Posts By Category