Re-live the 2012 play-off final on Easter Monday!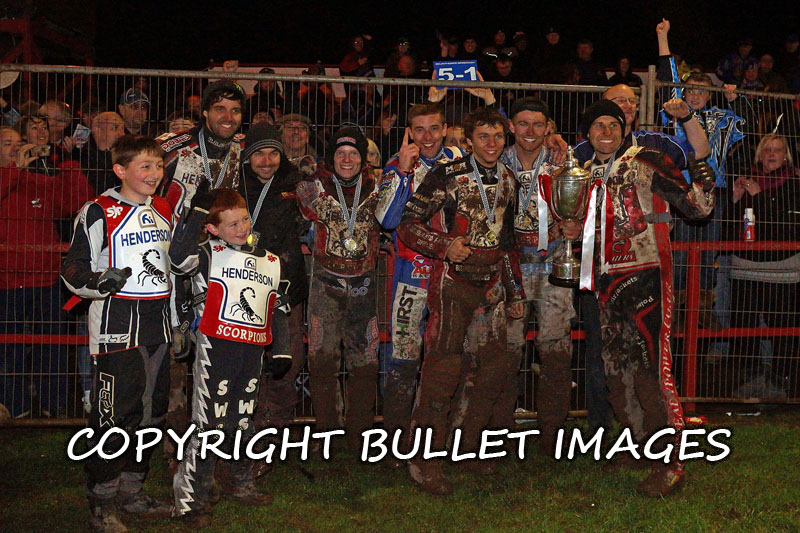 SPEEDWAY fans are in for a treat on Easter Monday – with a double helping of streamed action from one of the most thrilling grand finals in history (7.30).
The British Speedway youtube channel and Facebook (Speedway GB) will be showing BOTH LEGS of the 2012 Championship Grand Final between Somerset and Scunthorpe.
Both tracks traditionally produce some of the most thrilling racing in the country and Monday night will underline this fact – don't miss it.
Hosted by BT Sport's Nigel Pearson and produced by Rerun and Clean Cut productions, the 30 races will leave fans gripped.
British Speedway Director Damien Bates said: "The Monday night speedway doubled in audience this week with the Belle Vue v Poole meeting.
"It's now nice to see some Championship racing – or Premier League as it was known then – and it's a classic.
"I'm getting into the habit of watching the stream on a Monday night and I think many others are doing the same.
"It's something to look forward to before we can all get back to racing again."
FACEBOOK speedway gb YOUTUBE speedwaygb – like, share, subscribe and spread the word.
(BSPA Press Release)
Related Posts By Category