Rob G looking forward to major event at EWR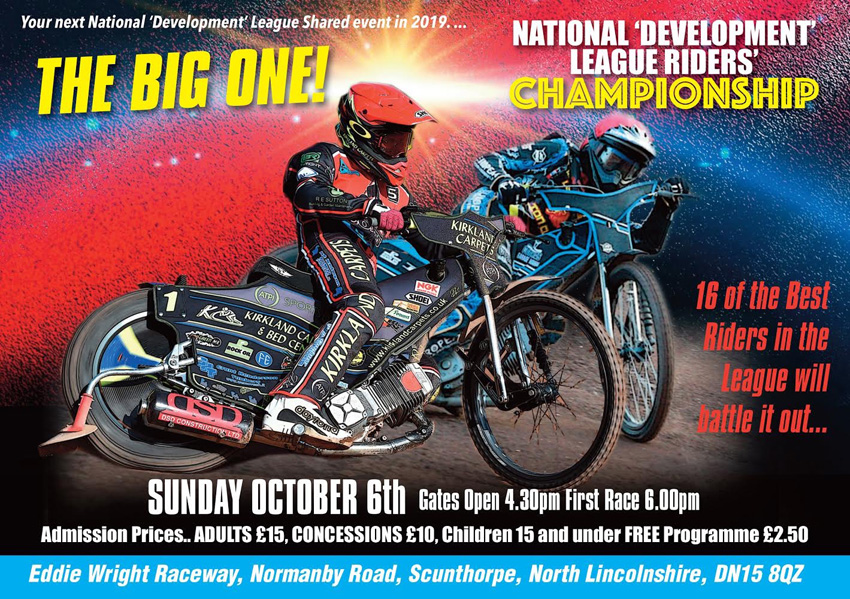 SCUNTHORPE have stepped in and agreed to host the restaging of the prestigious National League Riders' Championship next week.
The Eddie Wright Raceway will welcome fans from all eight clubs on Sunday October 6 at 6pm.
The move has been made after the original staging was washed out last week.
Every club will have at least one representative in the event with the individual title up for grabs.
Scunthorpe Promoter Rob Godfrey said: "We are only too pleased to host this event and we're sure there will be some great racing.
"We'll be working hard in the build-up to the meeting to ensure the best racing surface will be prepared for the riders.
"We look forward to welcoming fans from throughout the league and it's a nice bonus for our Scunthorpe fans who thought they had seen the last action of the season here."
Related Posts By Category