Spirited Scorpions go down at Leicester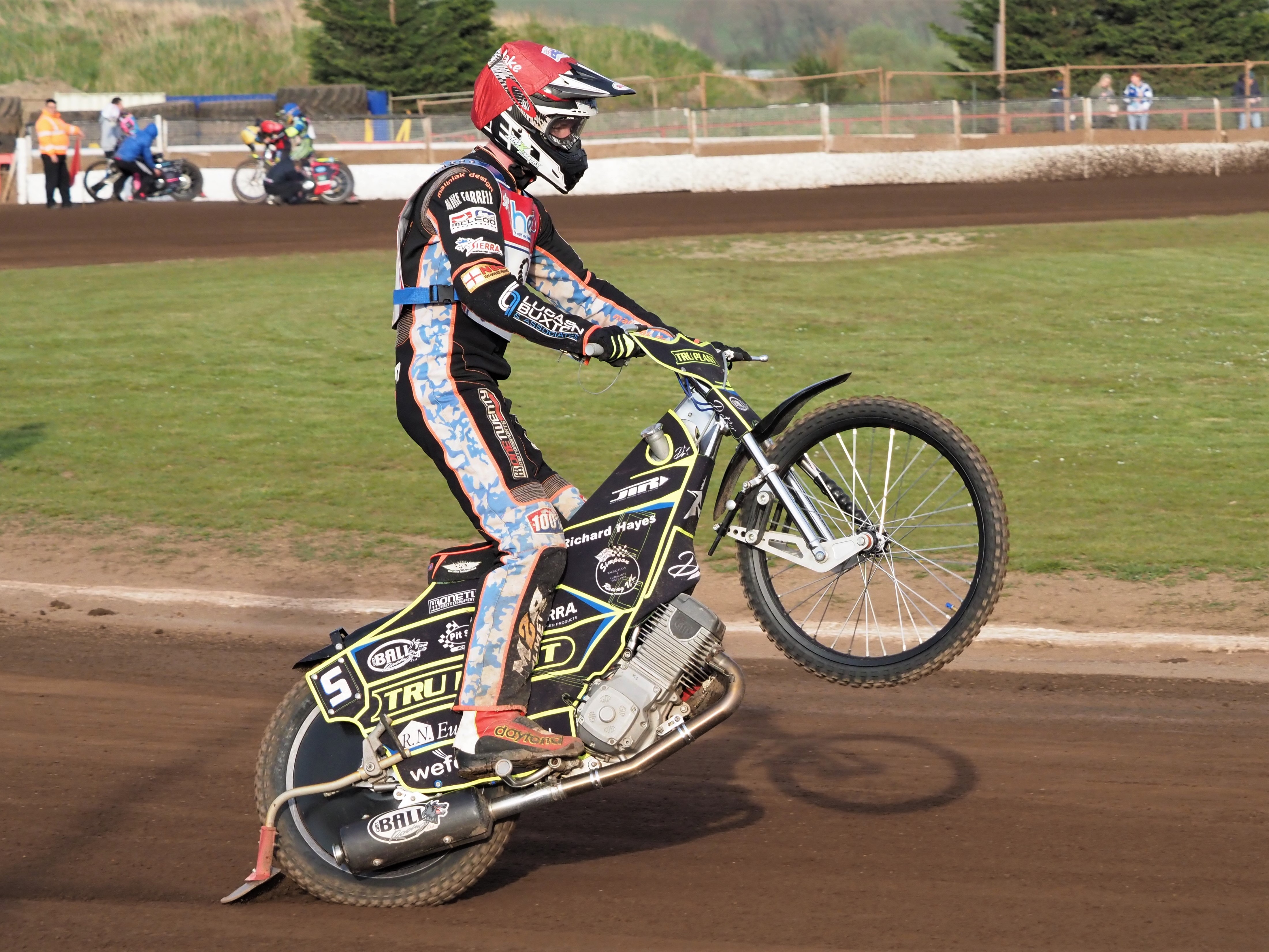 LEICESTER LIONS 52 SCUNTHORPE SCORPIONS 38 (CHAMPIONSHIP)
HEB Scunthorpe Scorpions put in a fighting performance at high-flying Leicester Lions, before slipping to a 38-52 defeat last night (Saturday).
Scunthorpe had suffered a much larger 34-point-defeat in their previous visit to Beaumont Park this season in April, but this time around, they were much more competitive in a far more entertaining meeting.
Scorpions provided six heat winners, including a trio of victories from Jake Allen, who spoiled Leicester skipper Scott Nicholls' maximum in Heat 11.
Scorpions' chances of taking a precious league point from the meeting took a knock when Allen, in as a tactical substitute, and Ben Barker conceded a 5-1 in Heat 9.
But the visitors kept battling away, and their hopes of a point were only extinguished as late in Heat 14, after ex-Scorpion Ryan Douglas came through with a second bend cut-back to win the race.
Leicester does not have a reputation for being a good racetrack, but there were some good battles during the night, with none better than Heat 10, when Josh Auty eventually won a tussle with Lions' guest Chris Harris.
Allen end up as Scorpions' top scorer on 10+1, while Auty posted 10, and lively reserve Simon Lambert, who was in the thick of the action all night, collected 7+2. Meanwhile, the returns of Barker (6) and Danny Ayres (4) did not reflect the effort that they put in.
For Lions, who went back to the top of the Championship table with this victory, the classy Nicholls scored 14 out of 15.
Speaking post-match, Scorpions' skipper Jake Allen said: "The three times that I made the start, I showed I could beat any of their riders.
"It was nice to get one over Scott Nicholls, because he's so quick around here, as he is around everywhere.
"It would have been even better if I hadn't got the couple of zeroes.
"It was definitely an improvement from last time we were at Leicester – our team is stronger than it was, and we made them fight for it this time."
LEICESTER 52: Scott Nicholls 14, Ryan Douglas 9+2, Chris Harris 9+1, Ty Proctor 8+1, Connor Mountain 6+1, Ellis Perks 5+2, Joe Lawlor 1+1.
SCUNTHORPE 38: Jake Allen 10+1, Josh Auty 10, Simon Lambert 7+2, Ben Barker 6, Danny Ayres 4, Stefan Nielsen 1+1, Ryan Kinsley 0.
* HEB Scunthorpe Scorpions are next in action at Birmingham on Wednesday evening, before entertaining the Redcar Bears at the Eddie Wright Raceway on Friday (7.30pm).
Related Posts By Category