Zaine Kennedy udpate
Jul 30th, 2022
2161 Views
SCUNTHORPE promoter Rob Godfrey has confirmed that Zaine Kennedy sustained a fractured pelvis, fractured toe and fractured finger in his crash at the Eddie Wright Raceway last night.

The positive news is no surgery is required and Zaine is expected to be home in the not too distant future.
Given the horrific nature of the crash, we are thankful that his injuries are not worse. Now that we have confirmation that Zaine did not sustain a serious injury, below are the two photos taken by our track photographer Ian Rispin of the crash. Ian asked us to use our discretion in using these, and now we know that Zaine should make a full recovery and did not suffer a major injury, we are sharing them, especially since Zaine does not mind us doing so.
Everyone at Scunthorpe Speedway wishes Zaine a speedy recovery.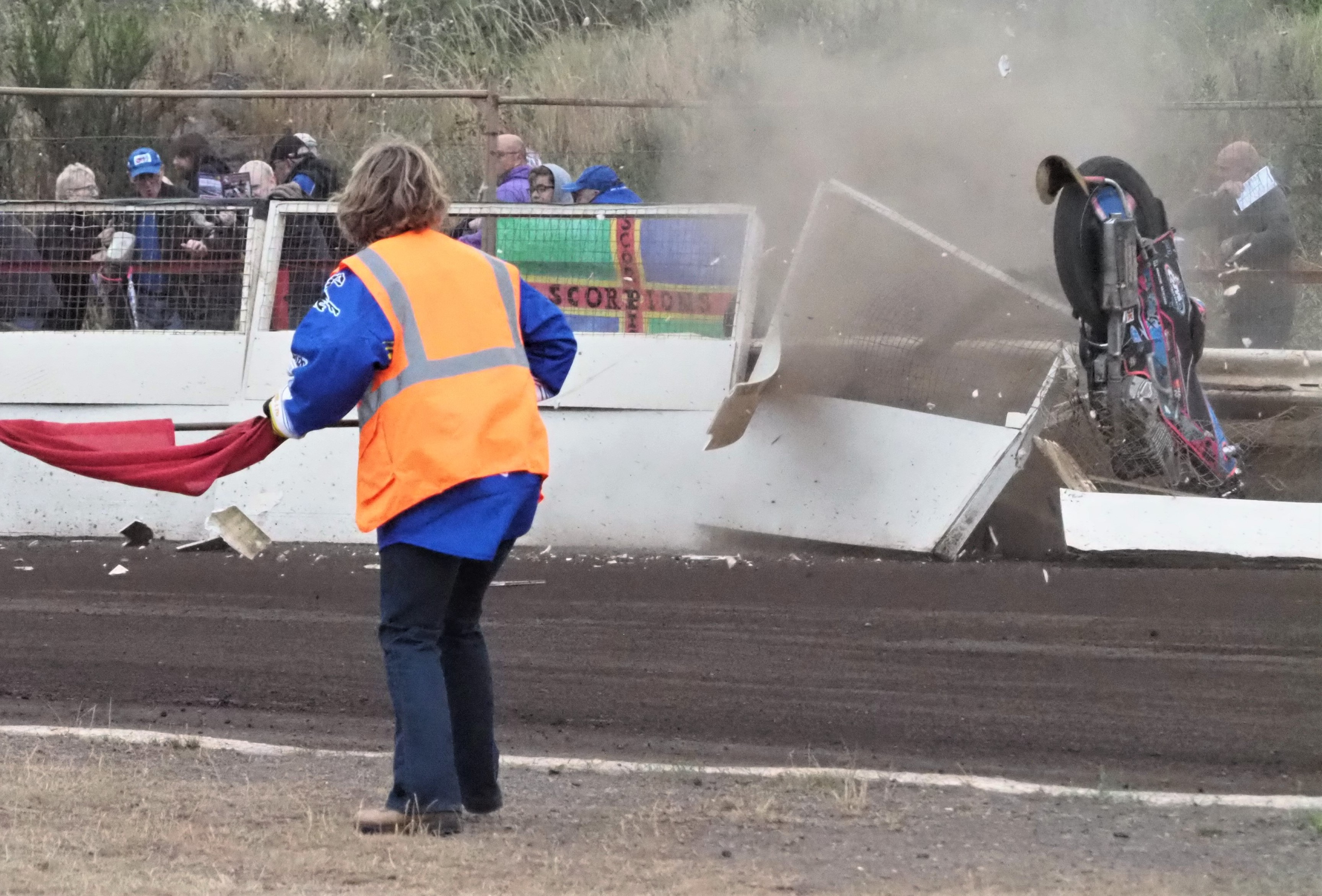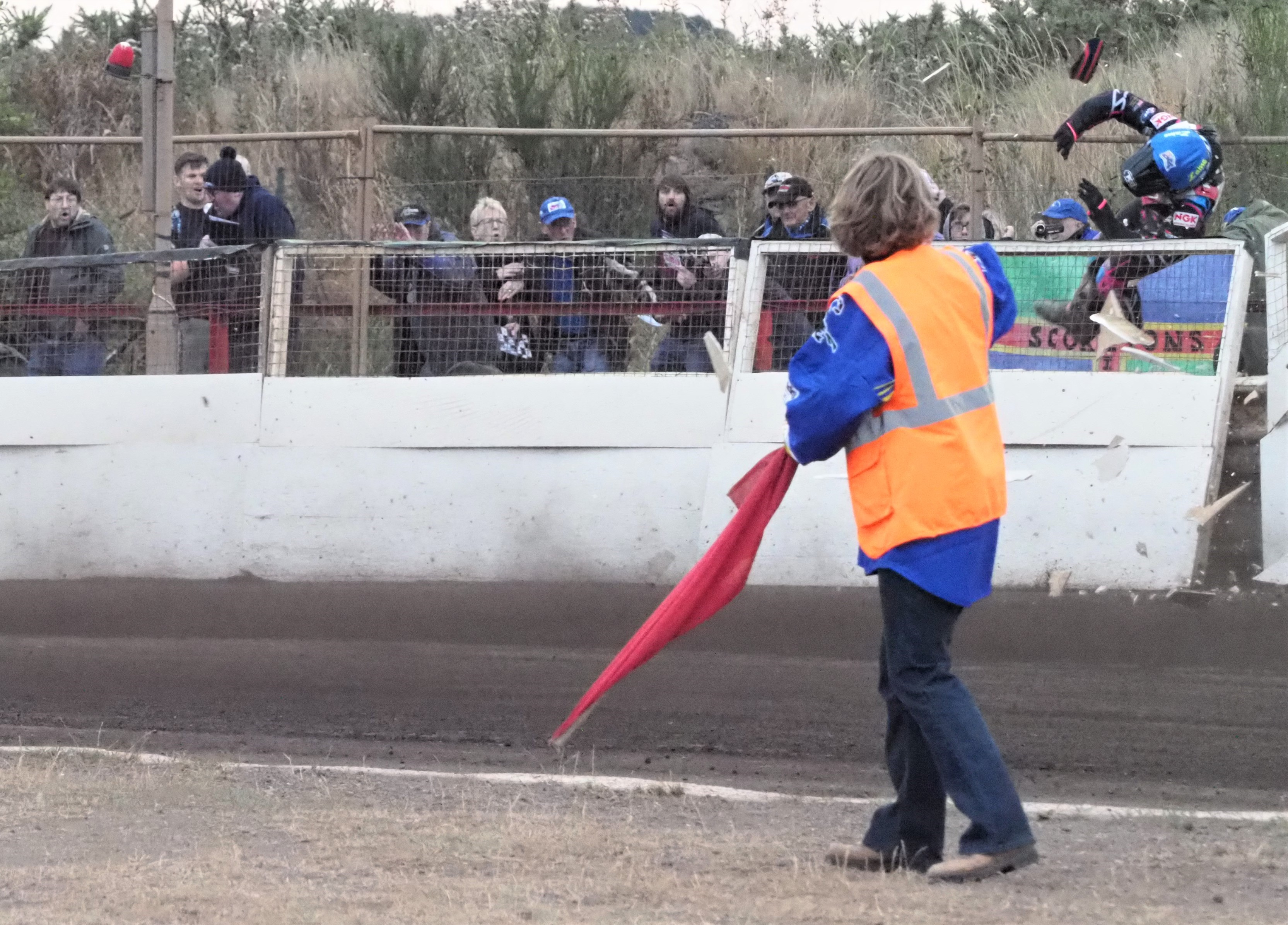 Related Posts By Category