Scorpions' clash called off after Alcock accident
May 27th, 2022
1433 Views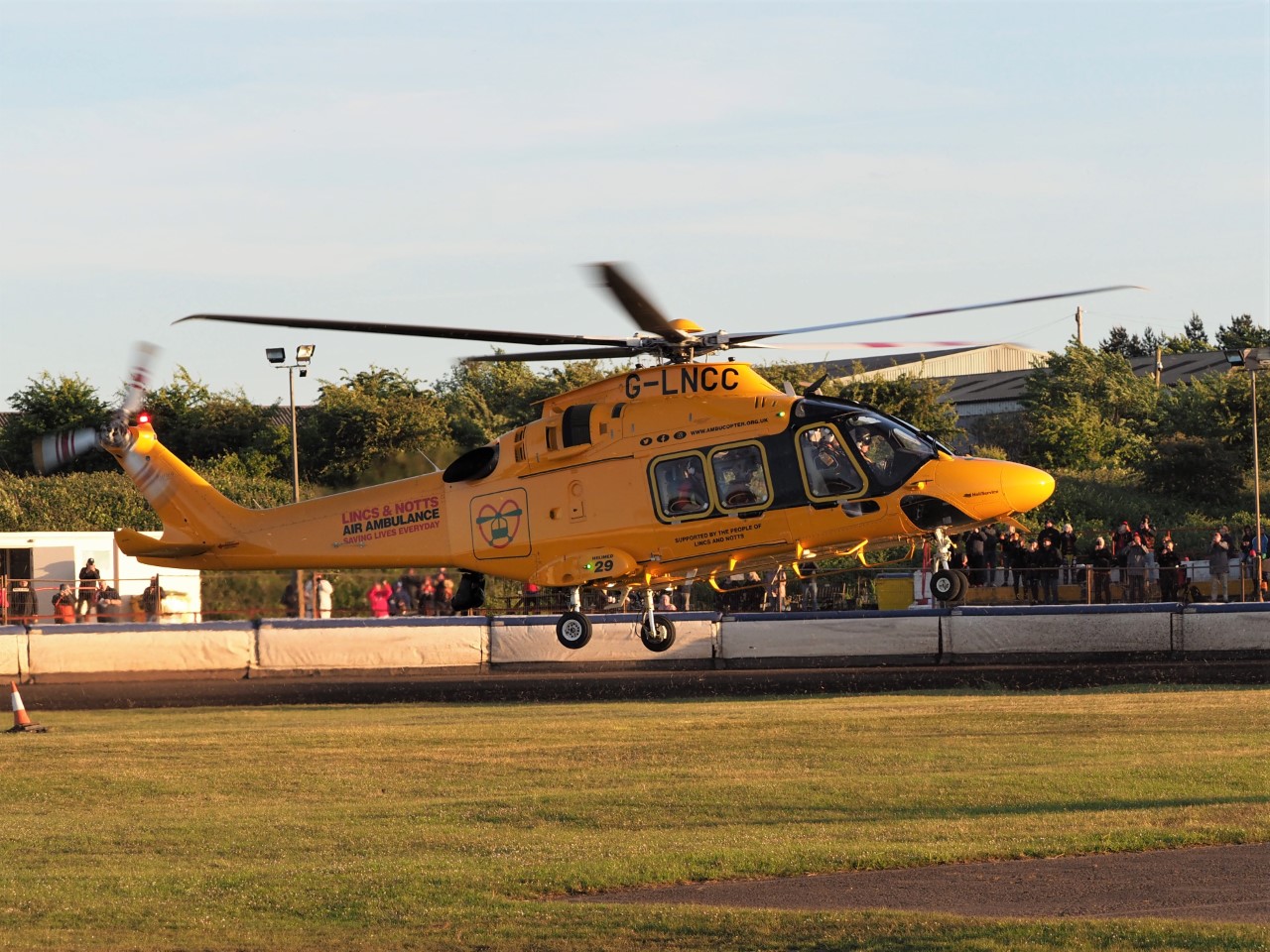 ATTIS INSURANCE Scunthorpe Scorpions saw their home cup clash with Leicester Lions at the Eddie Wright Raceway last night (Friday) called off after just two races, after an alarming accident to guest rider Joe Alcock.
Alcock was at the rear on the third lap of Heat 2, when he reared and crashed into the air fence.
With Alcock in the ambulance receiving treatment, the air ambulance landed on the centre green to transfer him to hospital. But the crew of the air ambulance decided it was better for Alcock, who has a suspected broken femur, to remain in the initial ambulance and make his way to the hospital in that, with Scunthorpe's paramedic with him. With no guarantee of the time that either the ambulance or paramedic would return, there was little alternative but to abandon the meeting.
The Scunthorpe promotion will allow those with stamped re-admission tickets from last night full re-entry (without additional payment) for a future Scorpions meeting at the Eddie Wright Raceway this season using their tickets. This is a goodwill gesture by the club that is above and beyond the stipulation in the speedway regulations, where discounted re-admission should be offered on the number of races remaining before Heat 10.
Scunthorpe promoter Rob Godfrey said: "First and foremost, we wish Joe Alcock a speedy recovery from the leg injuries he sustained last night.
"Meanwhile, I can only apologise to the supporters, who came along to watch a full speedway meeting but only saw two races.
"We didn't have to offer full re-admission to another meeting using last night's tickets, but I know that it's the right thing to do as a goodwill gesture, because we have to keep faith with our supporters. The air ambulance landing did give the fans a bit of entertainment – they all had their phones out to take photos of it.
"It's sod's law that this happened on a night when we only had one paramedic at the track, while at the previous meeting we had two. I can only apologise to the fans again, but I hope they realise that it was an event beyond our control. The main thing we had to do was to get the right treatment for Joe Alcock."
To complete a night of woe, Scorpions' No 1 Ryan Douglas aggravated his shoulder injury in a first bend incident in Heat 1 and will miss tonight's meeting at Leicester, which now becomes the first leg.
Meanwhile, Tero Aarnio has been handed a 14-day-ban by the Speedway Control Bureau. He had not made it back in time for last night's clash following a longtrack meeting in Germany on Thursday, unlike a number of other riders who were competing in the same meeting. Scorpions were due to use rider replacement for him at the EWR last night, while Justin Sedgmen will step in as a guest tonight at Leicester.
Jamie Halder will take Joe Alcock's place at No 6 in Scorpions' line-up at Leicester.
Expected teams for tonight (Saturday):
Leicester Lions: 1. Richie Worrall, 2. Dan Thompson, 3. Nick Morris, 4. Connor Mountain, 5. Kyle Howarth, 6. Anders Rowe, 7. Joe Thompson.
Attis Insurance Scunthorpe Scorpions: 1. Guest or rider replacement, 2. Jordan Palin, 3. Zaine Kennedy, 4. Jake Allen, 5. Justin Sedgmen (guest), 6. Jamie Halder (guest), 7. Simon Lambert (captain).
Related Posts By Category