Luke and Ace into 250cc European final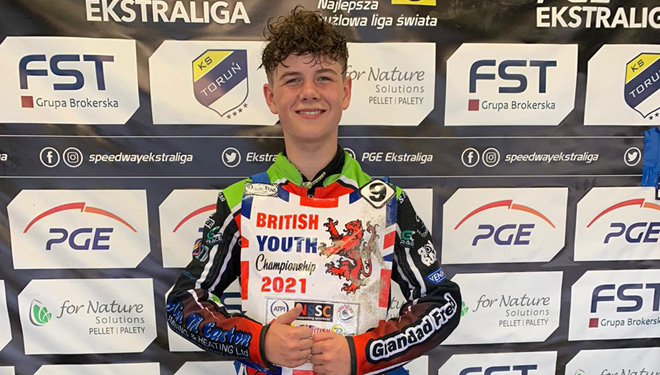 GREAT Britain youngsters Luke Harrison, Ace Pijper and Max James have all qualified for Saturday's European 250cc Final in Torun.
Harrison came through the first semi-final at the same venue on Friday and was then joined by James and Pijper in the second event later that day.
GB Youth boss Neil Vatcher said: "It's fantastic, well done to all three and it's another great day for British Speedway that we've got three boys through to a European Final.
"We've been saying for many years now that we need our boys not just to be riding here in the UK, but to be competing against the best European guys.
"That's what those three have done, and they've all made the Final so we're out there on Saturday and we'll hopefully be chasing medals."
(British Speedway Press Release)
PHOTO: Luke Harrison pictured after finished third in the first semi-final. Luke is a local lad from Barnetby. Ace Piper is Theo's eldest son.
Related Posts By Category