Report: Newcastle 52 Scunthorpe 38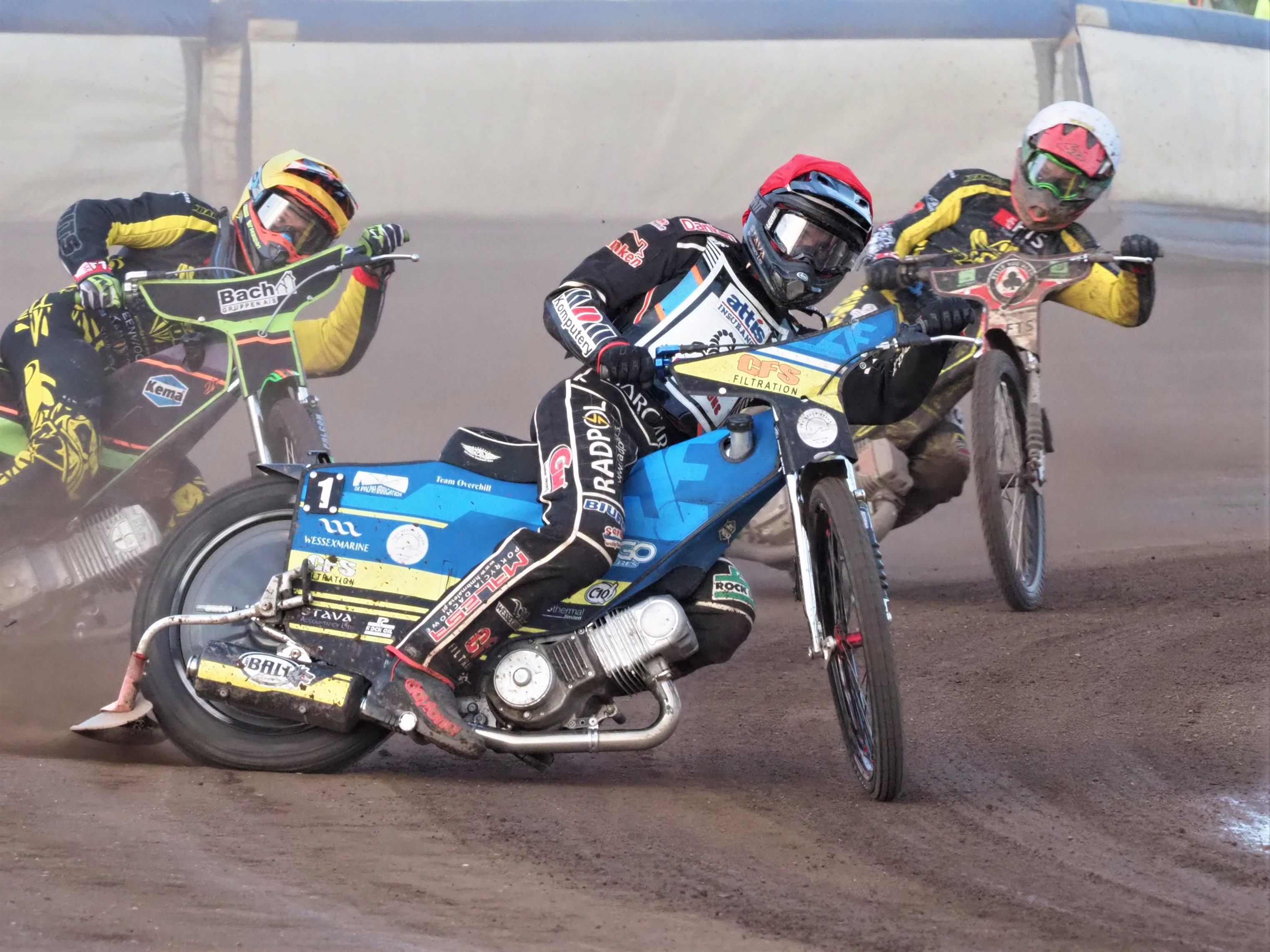 DISAPPOINTMENT FOR SCORPIONS AT BROUGH PARK
NEWCASTLE DIAMONDS 52 SCUNTHORPE SCORPIONS 38 (CHAMPIONSHIP)
ATTIS INSURANCE Scunthorpe Scorpions suffered a disappointing 38-52 defeat away at Newcastle's Brough Park earlier this afternoon (Sunday).
Scorpions were hoping to pick their first away win of the season, and it would have taken them top of the Championship table. Instead they remain in second place, three points behind leaders Glasgow.
It was nip-and-tuck and Scorpions led 10-8 after three races, while it was still locked at 15-15 after five races. But Diamonds then pulled away and led 35-25 after 10 races.
Any chance of Scorpions had of taking something from the meeting largely disappeared in Heats 11 and 12. On both occasions, the visitors held a 5-1, but skipper Simon Lambert was pipped on the line for second place by Matthew Wethers in Heat 11, and then Josh MacDonald spun 360 degrees before falling while second in Heat 12.
Scorpions' last hope of taking a point disappeared when Newcastle took a 5-1 in Heat 14.
New No 1 Adam Ellis had his best meeting to date in Scorpions' colours. He scored an excellent 14 from six rides, with his only blemish on a superb afternoon's work being a last place in his tactical substitute ride in Heat 9. His main support came from Thomas Jorgensen (9+1).
Diamonds' trump card was experienced reserve James Wright who scored 14+3 from seven rides.
Scorpions' team manager Dave Peet said: "This was a track where we thought we could come and win, but it wasn't to be.
"We were holding them for the first third of the meeting, but then they pulled away. The main difference between the two sides is that they were better than us out of the starts. If you didn't get out of the gate, you were struggling. Newcastle has never been a happy hunting ground for us.
"One reason we signed Adam Ellis was to have a big hitter away from home. On another day, the 14 points scored by Adam would have been the difference between an away loss and an away win, but today he didn't have enough backing from elsewhere.
"We did have a little bit of bad luck, and I feel we're owed a bit of luck in an away meeting. When we do get that, we'll make sure we take full advantage.
"Today was disappointing, but we'll re-group and come back stronger. We need to keep on winning at home, while I'm sure the away victories and points will come. We lost one today that we wanted to win, so we'll have to make up for that elsewhere."
NEWCASTLE 52: James Wright 14+3, Matthew Wethers 12+1, Max Clegg 10, Ben Barker 7+1, Connor Mountain 7+1, Jack Parkinson-Blackburn 2+1, Adam Roynon r/r.
SCUNTHORPE 38: Adam Ellis 14, Thomas Jorgensen 9+1, Theo Pijper 5+1, Tero Aarnio 5, Simon Lambert 2, Josh MacDonald 2, Jordan Palin 1+1.
* ATTIS INSURANCE Scunthorpe Scorpions are next in action in a home match against the Kent Kings at the Eddie Wright Raceway on Friday (7.30pm). Tickets are on sale on the club website at: http://scunthorpe-speedway.com/ticketoffice
REPORT by Rob Peasley.
PHOTO: Adam Ellis, who scored 14 points at Newcastle (PIC: IAN RISPIN).
Related Posts By Category