Super six for Scorpions after surviving scare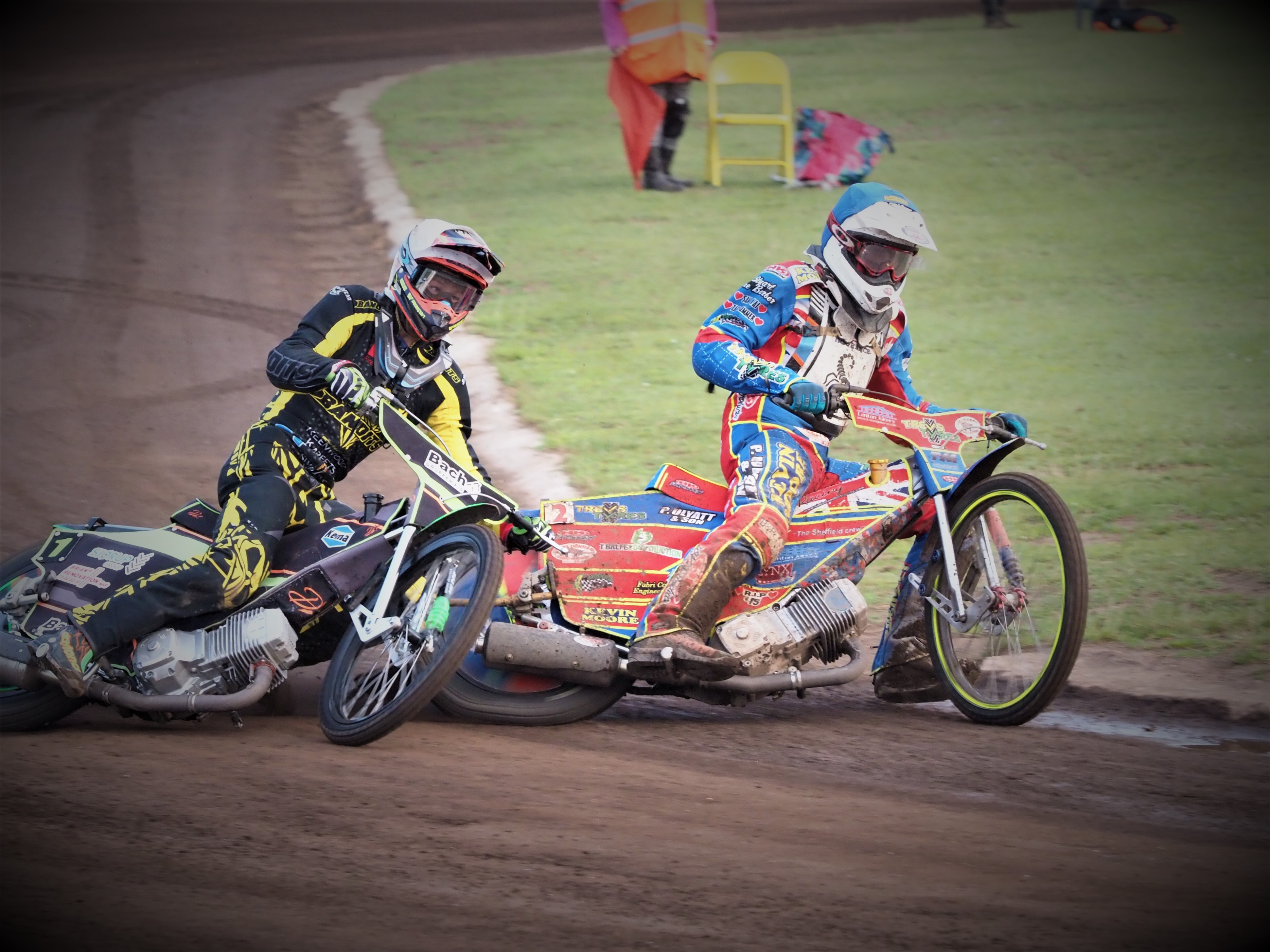 SUPER SIX FOR SIZZLING SCORPIONS AFTER SURVIVING SCARE
SCUNTHORPE SCORPIONS 47 BERWICK BANDITS 43 (CHAMPIONSHIP)
ATTIS INSURANCE Scunthorpe Scorpions made it six home league wins out of six, after a hard-fought 47-43 victory over a spirited Berwick Bandits side at the Eddie Wright Raceway last night (Friday).
Scorpions looked in potential trouble when Bandits took a 34-32 lead after 11 races, but they levelled the scores with a 4-2 from Theo Pijper and Jordan Palin in Heat 12.
Nikolaj Busk Jakobsen led Heat 13 but was under pressure on either side from Adam Ellis and Thomas Jorgensen. Ellis forced a route inside Jakobsen and Jorgensen followed the gap, although Jakobsen recovered second place from Jorgensen on the final lap. That second successive 4-2 left Scorpions 40-38 ahead.
Heat 14 saw a superb gate from Palin, while Tero Aarnio and Dany Gappmaier battled for second place in the early stages. Aarnio won that battle and the Finn then produced a masterful ride, shielding race-leader Palin from the charging Gappmaier, to secure the 5-1 that ensured victory for Scorpions.
A final heat 4-2 for Bandits saw them take a deserved point for their efforts and they became the first away side to take a point from a league match at the EWR in 2021.
Earlier, it had looked that Scorpions were in the box seat, when skipper Simon Lambert produced a superb pass on Jakobsen in Heat 6 to move them 21-15 ahead. But two 5-1s from Bandits' middle pairing of Gappmaier and Aaron Summers hauled them right into contention.
Aarnio top-scored for Scorpions on 11+1. He was passed by Gappmaier in Heat 3, but his only other defeat came to Summers in Heat 15.
17-year old Palin enjoyed another good night and scored nine, which included two defeats of Bandits' top scorer Gappmaier in Heats 8 and 14. Pijper, such a solid and reliable scorer around the EWR this season, scored 8+1, dropping his only points in a super-tight Heat 9.
Scorpions' top-scorer Tero Aarnio said: "For myself, I had a good night. As a team, we struggled a bit at times, but we pulled together and got the win.
"We're not a top-heavy team. When we win meetings, it tends to be through us all chipping in and points being scored throughout the team. We're all capable of scoring points.
"Heat 14 was probably the hardest race that I've had all season. Jordan (Palin) made a perfect gate, and I knew we needed a 5-1. I decided to take a risk, stay behind him and protect him as much as I can. I tend to be very hard on myself and I'm my own biggest critic, but I think that was that my best ride this year. I had to use all my experience to make sure we kept the 5-1 and won the meeting."
SCUNTHORPE 47: Tero Aarnio 11+1, Jordan Palin 9, Theo Pijper 8+1, Adam Ellis 8, Thomas Jorgensen 6, Simon Lambert 5, Josh MacDonald 0.
BERWICK 43: Dany Gappmaier 11, Aaron Summers 9+2, Nikolaj Busk Jakobsen 9+1, Leon Flint 9, Kyle Bickley 3, Jye Etheridge 2, Coty Garcia r/r.
* ATTIS INSURANCE Scunthorpe Scorpions are back in action at Newcastle's Brough Park tomorrow (Sunday) at 4pm.
REPORT: Rob Peasley.
PHOTO: IAN RISPIN captures the moment when Scorpions' skipper Simon Lambert produced a great pass on Nikolaj Busk Jakobsen to win Heat 6 last night.
Related Posts By Category