Report: Scunthorpe 57 Newcastle 33
Jun 12th, 2021
1012 Views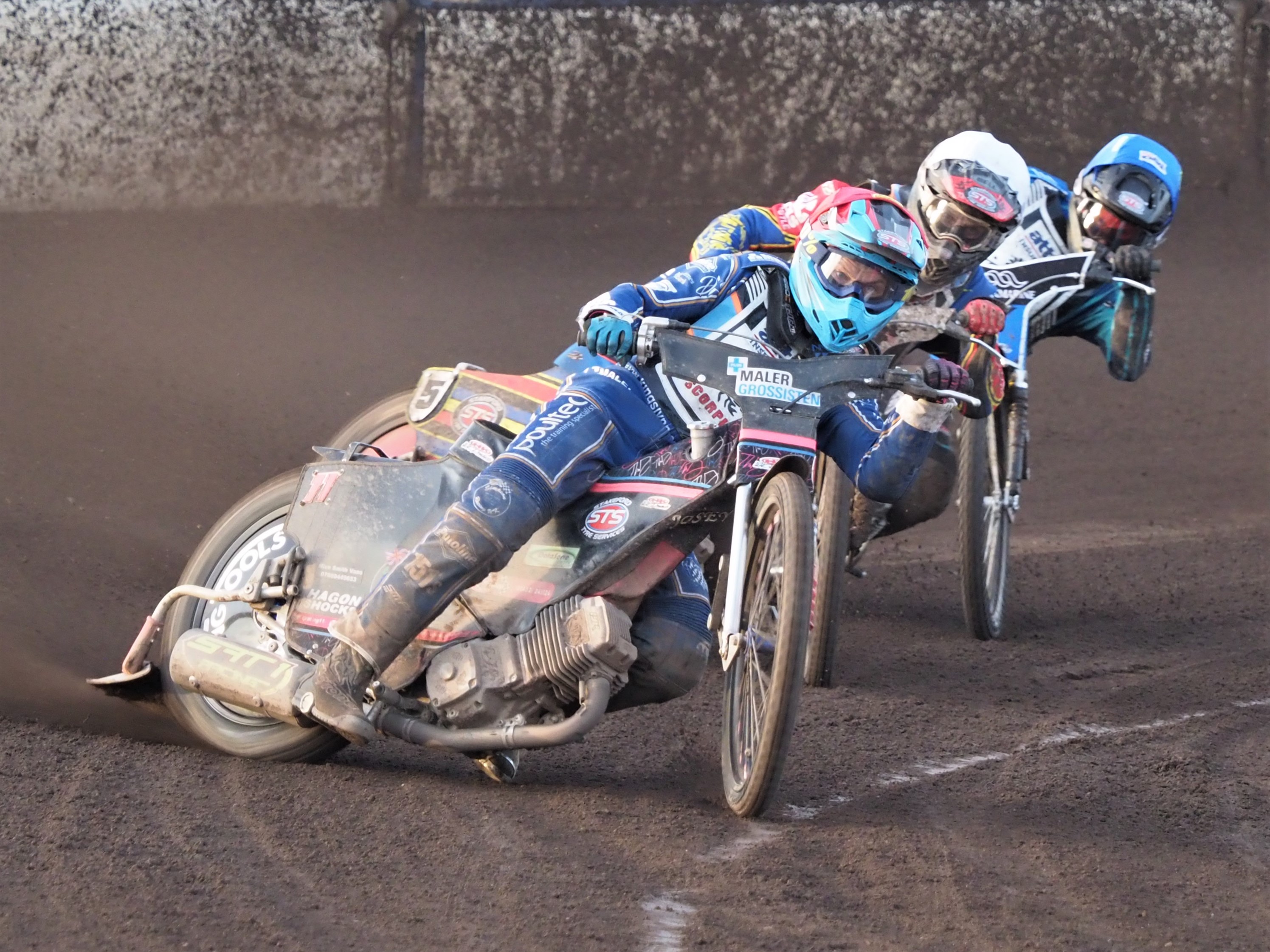 SCORPIONS IN SCORCHING FORM
SCUNTHORPE SCORPIONS 57 NEWCASTLE DIAMONDS 33 (CHAMPIONSHIP)
ATTIS INSURANCE Scunthorpe Scorpions took a comprehensive 57-33 victory over Newcastle Diamonds in another electric night of action at the Eddie Wright Raceway last night (Friday).
Achieved on a beautiful summer evening, the result consolidates Scorpions' second-place position in the early-season Championship table.
Scorpions were in a different class to their Tyneside visitors, providing 14 of the 15 heat-winners and quickly marching into a 25-11 lead after six races.
Thomas Jorgensen top-scored for Scunthorpe with a superb 14-point haul, with many of his points scored from behind. A top-notch Heat 13 saw both Jorgensen and Josh Auty miss the start, but they came through in thrilling style to take a thrilling 5-1 and the Dane also passed both Diamonds in Heat 15.
Scorpions' skipper Simon Lambert also enjoyed a great night. He won his opening four openings and only a sluggish start in Heat 15 – brought to a premature halt after an alarming spill to Diamonds' Adam Roynon – prevented him from scoring a maximum.
Tero Aarnio was in terrific form for the second successive week, and only dropped points when he was put back 15 metres for nudging the tapes in Heat 9 – even so, he still came through to third and almost to second.
Scorpions' team manager Dave Peet said: "It was a very good performance by the lads. The riders wanted more dirt and they were given it.
"Some people may look at it and say Newcastle are not that strong on paper, but the job still needed doing. We set about the task and got it done and did it well.
"Josh MacDonald is still having a bit of bad luck and he looks a bit tense on the bike. I'm sure we can help him to get him going.
"It's all a learning curve for him and Jordan Palin. Jordan may not scored as many this week as last week, but the track was different, so it's again part of the learning process.
"I made sure both reserves got all their rides tonight, because without the rides, they don't get the experience.
"Josh Auty is still struggling a bit with the tyres – there are other teams in other teams it's also affecting. I think the tyre situation is getting to quite a few riders and the sooner it is sorted, the better.
"But the whole team seem pretty happy and the team spirit is good, and we will continue to battle away."
SCUNTHORPE 57: Thomas Jorgensen 14, Simon Lambert 13, Tero Aarnio 10, Josh Auty 7+3, Theo Pijper 7, Jordan Palin 5, Josh MacDonald 1.
NEWCASTLE 33: Connor Mountain 10+1, James Wright 8+1, Adam Roynon 6+1, Matthew Wethers 5+1, Max Clegg 4, Joe Alcock 0, Archie Freeman (No.8) 0, Ben Barker r/r.
* ATTIS INSURANCE Scunthorpe Scorpions are back in action at Leicester tonight (Saturday, 7pm), in the second leg of their KO Cup quarter-final tie. Lions took a 52-38 lead from the first leg at the Eddie Wright Raceway. Scorpions are set to track an unchanged side.
PHOTO: Thomas Jorgensen leads Matthew Wethers and Josh MacDonald in Heat 11 (pic by IAN RISPIN).
Related Posts By Category