Report: Berwick 54 Scunthorpe 36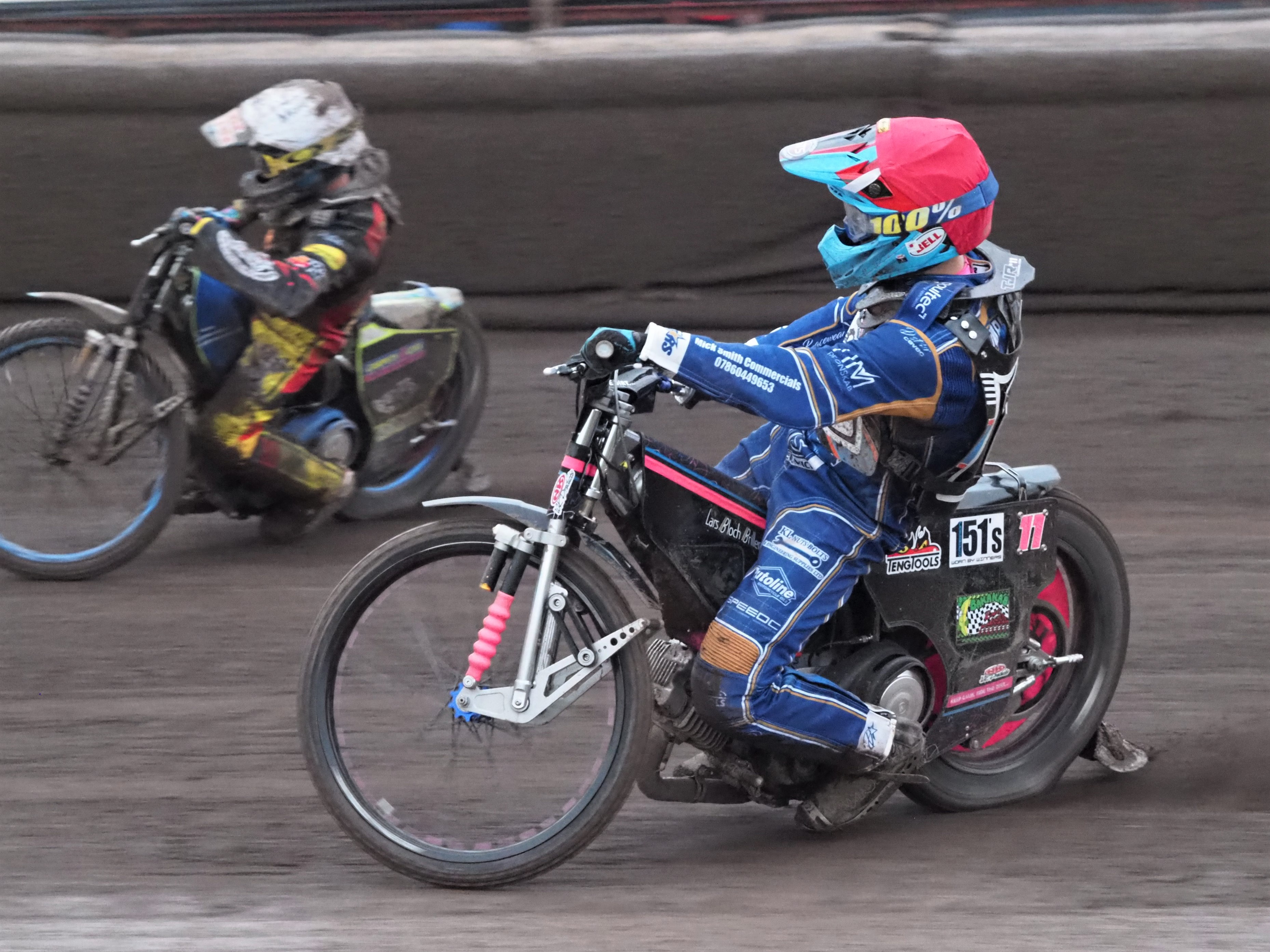 SCORPIONS BATTLE AT BERWICK
ATTIS INSURANCE Scunthorpe Scorpions played their part in an entertaining meeting at Berwick last night (Saturday), despite a 36-54 defeat in a league fixture.
Former Scorpion Jake Allen came in as a guest for Josh Auty, who sustained damage to his knee in a crash during the Scunthorpe v Leicester meeting on Friday evening.
Thomas Jorgensen won his opening four outings, winning the first three of those in excellent style with some superb passing moves around the widened Shielfield Park.
The pick of those probably came in Heat 9, where the Dane passed fellow unbeaten rider Dany Gappmaier, after a change of lines out of the fourth bend, to charge inside Gappmaier at the completion of the second lap.
Jorgensen's score would have been even higher, had he not suffered a harsh exclusion from Heat 15, after being pushed out on the first bend.
Gappmeier's other defeat came to Josh MacDonald in Heat 14. On his first-ever visit to Berwick, MacDonald attacked the track with gusto, and was unfortunate to come off in Heat 4 while out in front. He subsequently suffered machinery problems, but he was clearly chuffed to bits after winning his final outing – which was what his efforts deserved.
That Scorpions never gave up all night was demonstrated when Jordan Palin snatched a point off Kyle Bickley in a photo-finish, also in Heat 14.
Josh MacDonald said: "I was riding the bike I normally do, but it didn't feel right, so I jumped on my other bike for my last race and I found it much easier to ride. I'll just spend some hours in the workshop to make both bikes are up to scratch.
"I was kicking myself over the fall in the other race (Heat 4), because I should have won that as well.
"It's the first time I've been here, but I know how to attack the track for next time. You're only as good as your last race and I had a pretty good last race! [beating the highest scorer in the meeting].
"I'm finding it really good riding for Scunthorpe. Dave (Peet) is good with me, so is Rob (Godfrey) – everyone has been really welcoming.
"I get along with all the boys. With some teams, some riders don't like each other or it's really quiet down the pits. But I'm talking to Simon (Lambert) throughout the week and the team is always active in group chats.
"It just feels that we're a group of mates who are going out and riding our bikes a couple of times a week. I do want to go out and have a good season with Scunthorpe."
BERWICK 54: Dany Gappmaier 15+1, Nikolai B Jacobsen 12, Leon Flint 11+3, Aaron Summers 8, Kyle Bickley 4+3, Jye Etheridge 4+2, Coty Garcia r/r.
SCUNTHORPE 36: Thomas Jorgensen 14, Theo Pijper 9, Jake Allen 6, Josh MacDonald 4, Simon Lambert 2+1, Jordan Palin 1, Tero Aarnio 0.
PHOTO: Thomas Jorgensen, pictured getting the better of Nick Morris at the EWR on Friday. Thomas was again in great from at Berwick, winning his opening four rides, including some spectacular passing moves (pic by Ian Rispin).
Related Posts By Category