Danny tribute on Scorpions' race-jackets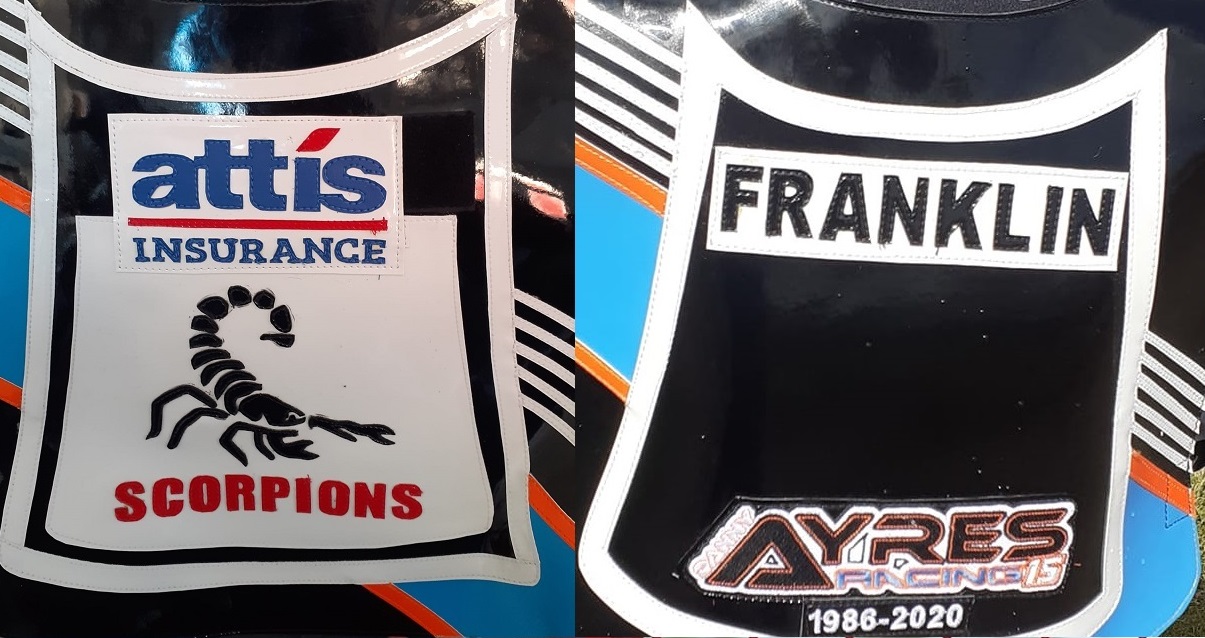 ATTIS INSURANCE Scunthorpe Scorpions will pay tribute to the late Danny Ayres on their 2021 race-jackets.
Danny rode for Scorpions in 2019, becoming a firm fan favourite, as was the case wherever he raced. He had signed again for 2020, but then sadly lost his battle with mental health on the first day of February last year.
Scunthorpe promoter Rob Godfrey says: "We had plans to pay tribute to Danny on our 2020 race-jackets. But, as we all know, the main side never got to take to the track as the league season had to be cancelled.
"We've not forgotten Danny and nor will we. Our race-jackets will contain his logo on the back, while we've also gone for black as the primary colour on them, as opposed to blue and red. We are not the only team looking to remember Danny in such a way."
A four-team tournament had been planned to take place at Mildenhall in 2020 – featuring some of Danny's former clubs, with Scorpions involved – to raise funds for Danny's young family. Godfrey feels this meeting is unlikely to take place this season but would very much like Scunthorpe to feature in such a meeting next year.
Meanwhile, Godfrey feels it's more important than ever to tackle the issue of mental health.
He says: "I think over the last year, with everything going on in the world, so many of us have struggled at one point or another. I now I have – I had a rough period where I lost all motivation.
"I think it's made us all much aware of mental health – it's given just a glimpse and maybe a slight better understanding of what Danny was feeling.
"I just hope one of the good things to come out of the last year will be that increased understanding and realising that mental health is just as important as physical health.
"I hope if anyone is feeling depressed or low, they realise they are not alone by any means and there's no need to feel any sense of shame and they speak to someone – anyone they feel comfortable with – about it.
"Danny was a smashing chap, who had loads of time for the supporters and did his utmost to entertain them. He was happiest racing a speedway bike. I still miss him, and he will always be in our hearts."
Scunthorpe take to the track for first time in 2021 when they entertain Plymouth Gladiators at the Eddie Wright Raceway this Friday (7.30pm).
Plymouth have an attractive side led by three-time World Champion Jason Crump from Australia and former Danish World Cup winner Bjarne Pedersen.
Tickets are now on sale on the club website and are selling well:
http://scunthorpe-speedway.com/ticketoffice
Related Posts By Category