Youth line-up confirmed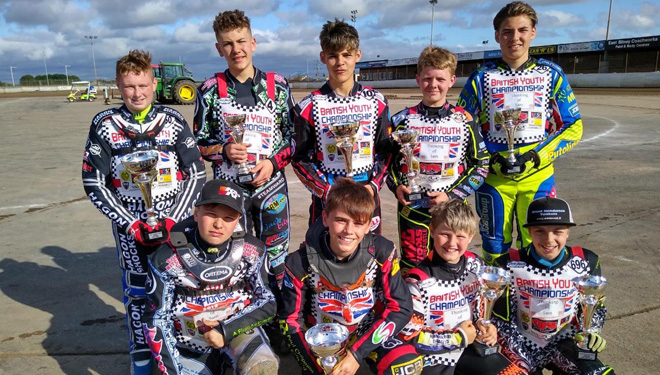 YOUNG Lions boss Neil Vatcher has confirmed a 34-rider field for Sunday's British Youth Championship opener at Scunthorpe.
The 500cc section contains a host of participants who would have competed at league level this year, whilst a new format for the 125cc section has seen riders split into two classes, with those in Group A competing for the title whilst Group B runs as a support class.
Vatcher said: "It has been well documented the number of British riders who have started their careers in this series, and none bigger than the current European Champion Robert Lambert.
"On Sunday there will be 11 riders competing in the 500cc class of which, if it was not for Covid-19, seven of those riders would now be competing at National League level, and three of those seven would also be competing in the Championship.
"As well as a hotly contested 500cc class, there is also a British title to battle for in both the 250cc and 125cc classes."
Admission to Scunthorpe on Sunday (5pm) is strictly by pre-booked ticket only with full Covid-19 procedures in place.
Tickets available here: scunthorpe-speedway.com/ticketoffice
500cc – Archie Freeman (Newcastle Gems), Katie Gordon, Sam Hagon (Kent Royals), Elliot Kelly (Mildenhall), Harry McGurk (Belle Vue Colts), Sam McGurk, Jordan Palin (Scunthorpe/Belle Vue Colts), Sam Peters, Mickie Simpson, Dan Thompson (Leicester/Leicester Lion Cubs), Joe Thompson (Leicester/Leicester Lion Cubs).
250cc – Luke Harrison, William Hocaniuk, Max James, Cameron Taylor, Ashton Vale.
125cc A – William Cairns, Jamie Etherington, Max Perry, Ace Pijper, Cooper Rushen, Jack Shimelt, Sonny Springer, Ben Trigger, Charlie Wood.
125cc B – Owen Booth, Billy Budd, George Colvin, Jack Franklin, Rico Joyce, Jake Lee, Caydin Martin, Stene Pijper, Rebecca Weston.
(BSPA Press Release)
Related Posts By Category