Scunthorpe speedway to run at grassroots level
Jul 21st, 2020
1677 Views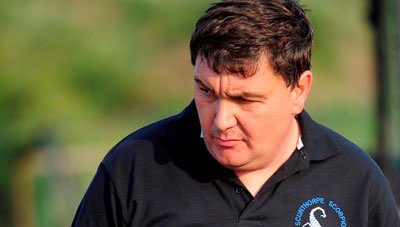 PROFESSIONAL speedway will not take place at Scunthorpe's Eddie Wright Raceway this season, after British Speedway Promoters Ltd confirmed that the top two leagues have been cancelled in 2020. Therefore, HEB Scunthorpe Scorpions will not be riding in the SGB Championship. However, speedway at grassroots 'development league' level will commence at the track during August.
Last Friday, the UK government revealed that no professional sporting events with an audience could take place in England until October, with the exception of some very exclusive 'trial events' – the World Snooker Championship, the Glorious Goodwood horse racing festival and two county cricket friendlies.
Speedway bosses had been hoping to commence professional speedway in the Premiership and Championship during August, but the announcement from Boris Johnson closed that avenue. October is too late to start a league season, so the UK leagues will not run in 2020.
While speedway at the level of the top two professional tiers is ruled out, it can still be staged at a grassroots level. And Scunthorpe promoter Rob Godfrey has plans for August onwards, with the staging of speedway up to the level of the National Development League. These will not be league matches, but meetings up to that level.
Godfrey explained: "We've exhausted every avenue of some sort of league season this year – it's simply going to be too late. That's bitterly disappointing, of course. But it's not totally the end of the story.
"I spoke to my local council on Monday and I have approval to run speedway at the Eddie Wright Raceway up to the development league level, with restricted crowds.
"It is my full intention to start running speedway at this level during August. I already have social distancing measures in place at the Eddie Wright Raceway, after undertaking risk assessments.
"These meetings will take place with Covid-19 restrictions in place, while we are in the process of setting up online ticketing to govern admission to these events."
More details, including fixture dates, will be released in due course.
The Eddie Wright Raceway staged its first Amateur Meeting since March at the weekend. These Amateur meetings are held behind closed doors, whereas the National Development fixtures will be open to the public who have bought tickets online, subject to restrictions.
The statement from British Speedway Promoters Ltd read: "It can now be confirmed with great reluctance and disappointment that professional league speedway in the UK has been cancelled for 2020.
"This news comes following the announcements made by Prime Minister Boris Johnson last Friday which stated October as the target date for crowds to return to sporting stadia. This does not give enough time for a full season of league racing to be staged.
"In the meantime work will continue on the grassroots level of the sport and clubs have been invited to gain the necessary permission from their local council to stage some form of racing before the end of October."
Related Posts By Category