Scorpions' finest moment to feature on stream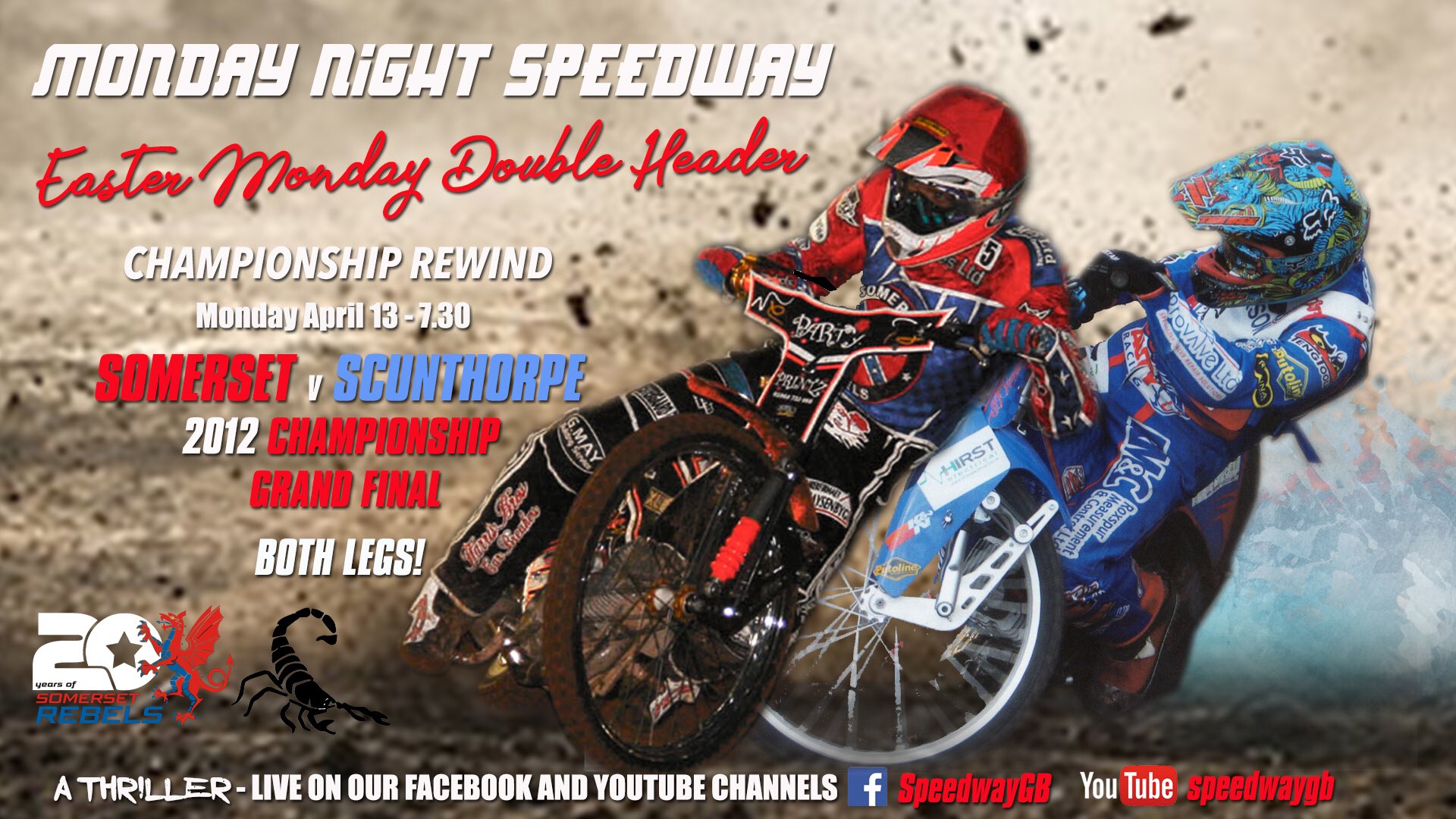 SPEEDWAY-STARVED fans will have a chance to re-live two fabulous meetings featuring the Scunthorpe Scorpions on an internet stream on Easter Monday (April 13), starting from 7.30pm.
As with all sporting events, the speedway season for the HEB Scunthorpe Scorpions is currently on hold, due to the Coronavirus pandemic.
Everyone's safety is top of the agenda for those running British Speedway, and it seems unlikely that any live track action will be seen until June 15th at the very earliest.
However, a couple of streams have taken place on Mondays on British Speedway's YouTube channel and Facebook account.
And lined up for Easter Monday are both legs of the thrilling and exciting 2012 Premier League play-off final between Scunthorpe Scorpions and Somerset Rebels.
Both tracks traditionally produce some of the most thrilling racing in the country and Monday night will underline this fact.
Hosted by BT Sport's Nigel Pearson and produced by Rerun and Clean Cut productions, the 30 races will leave fans gripped.
Many people's memories of these nights will have faded a little, so we won't spoil things too much by giving too many details – but, simply to say, no Scunthorpe fan will want to miss this!
British Speedway Director Damien Bates said: "The Monday night speedway doubled in audience this week with the Belle Vue v Poole meeting.
"It's now nice to see some Championship racing – or Premier League as it was known then – and it's a classic.
"I'm getting into the habit of watching the stream on a Monday night and I think many others are doing the same.
"It's something to look forward to before we can all get back to racing again."
Scunthorpe boss Rob Godfrey added: "It's fabulous that these two meetings are being streamed next Monday.
"They will show British Speedway at its very best, with two epic meetings and plenty of twists and turns.
"It gives the Scunthorpe supporters another chance to re-live every moment of our greatest night at the Eddie Wright Raceway.
"We had a brilliant following at Somerset three days before that, but some of our fans may not have seen the action from that night – but now they can.
"Plus, it's great that a wider audience will have a chance to enjoy two extraordinary meetings of speedway."
How to catch the stream:
FACEBOOK:
https://www.facebook.com/speedwaygb/
YOUTUBE:
Search by Speedway GB or copy and paste the following URL:
https://www.youtube.com/channel/UCkuWlNTCOBoTqTl24ZKONXw
Please like, share, subscribe and spread the word, and then sit back and enjoy some brilliant speedway on Easter Monday!
Related Posts By Category