EWR voted track of the year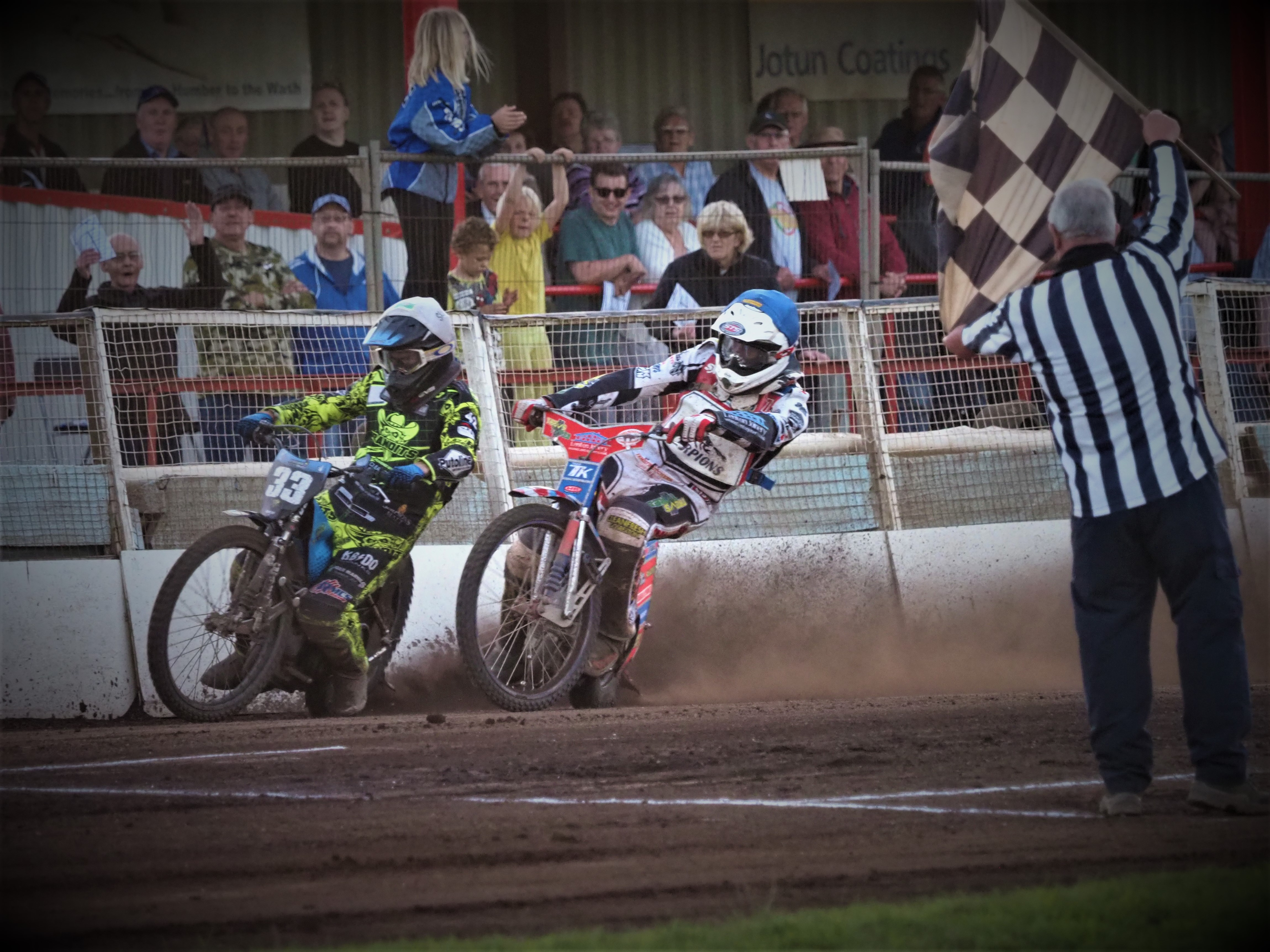 SCUNTHORPE'S Eddie Wright Raceway has been voted the track of the year at Championship level.
The award was handed out during the inaugural BSPA Awards Night, which followed the conclusion of the British Speedway AGM on Friday.
Scunthorpe promoter Rob Godfrey says: "I'm delighted that the Eddie Wright Raceway was selected as the 2019 Championship track of the year.
"The track is something we put a lot of work into. We have more racing around Scunthorpe than any other track in the UK and it does take a bit of a hammering, so it's a lot of effort to keep up to the high standards that we set for ourselves.
"I'm even more delighted to win the award this season, because I've been to other tracks that have really upped their game.
"I've seen some excellent racing and meetings elsewhere, which bodes well for British Speedway, because top notch racing is what encourages people through the turnstiles."
Godfrey also explained how the track preparation at the Eddie Wright Raceway has evolved.
He adds: "We've changed the way we've prepared the track the last couple of years.
"Last year we only graded the track a total of four times across the whole season during the middle of meetings.
"My philosophy now is to let the track develop as the meeting progresses. If you don't grade the track, then racing lines naturally develop and it means the racing gets better and better as the night goes on. Grading the track quite often takes those lines away.
"That's not to say we still don't work very hard on the track. We do, but that hard work is done before the meeting rather than during it.
"I believe that, while we've always had good racing around Scunthorpe, it's been better than ever this season, and I'm sure anyone who has visited this season would agree. We had one meeting where the weather affected our track preparation – the racing in every other meeting was outstanding.
"I want people to come away from Scunthorpe feeling entertained and wanting to come back, and the best way to do that is for us to put on the best racing that we possibly can."
The list of special award winners on Friday were:
Team Manager of the Year: Premiership – Alun Rossiter (Swindon); Championship – Stewart Dickson (Leicester); National League – Dave Howard/Dave Darcy (Leicester).
Rider of the Year (as calculated from referees' meeting reports): Premiership – Craig Cook (King's Lynn); Championship – Rasmus Jensen (Glasgow); National League – Max Clegg (Cradley).
Track of the Year: Premiership – Belle Vue; Championship – Scunthorpe; National League – Cradley.
Most Improved Club: Premiership – Ipswich; Championship – Redcar; National League – Isle of Wight.
In addition, all of the 2019 title winners, featuring both team and individual triumphs, were honoured for their achievements.
Related Posts By Category