Line-up for Sunday's restaging of NLRC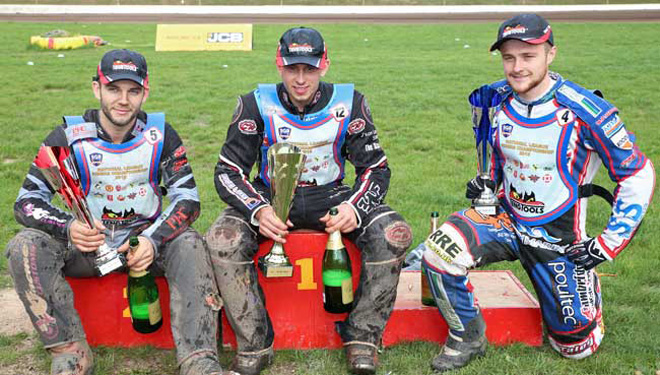 THE line-up has been confirmed for the re-arranged National League Riders' Championship at Scunthorpe's Eddie Wright Raceway this Sunday.
A third attempt to stage the major event is taking place with previously-planned runnings at Leicester and then the Eddie Wright Raceway being frustrated by the weather.
It will now take place at the home of the HEB Scunthorpe Scorpions on October 20th.
Admission prices are £15 adults, £10 concessions with under-16s free. The special souvenir programme is £2.50.
Gates will open at 3.30pm, with racing commencing at 5pm.
Line-up: 1. Ryan Kinsley (Mildenhall), 2. Kyle Bickley (Belle Vue), 3. Jordan Palin (Belle Vue), 4. Ben Morley (Isle of Wight), 5. Ellis Perks (Leicester), 6. Joe Thompson (Leicester), 7. Dan Thompson (Leicester), 8. Joe Lawlor (Stoke), 9. Jason Edwards (Mildenhall), 10. Danno Verge (Isle of Wight), 11. Drew Kemp (Kent), 12. Leon Flint (Belle Vue), 13. Tom Young (Plymouth), 14. Anders Rowe (Kent), 15. Connor Coles (Stoke), 16. Jack Smith (Cradley).
Related Posts By Category