Scorpions suffer loss at Redcar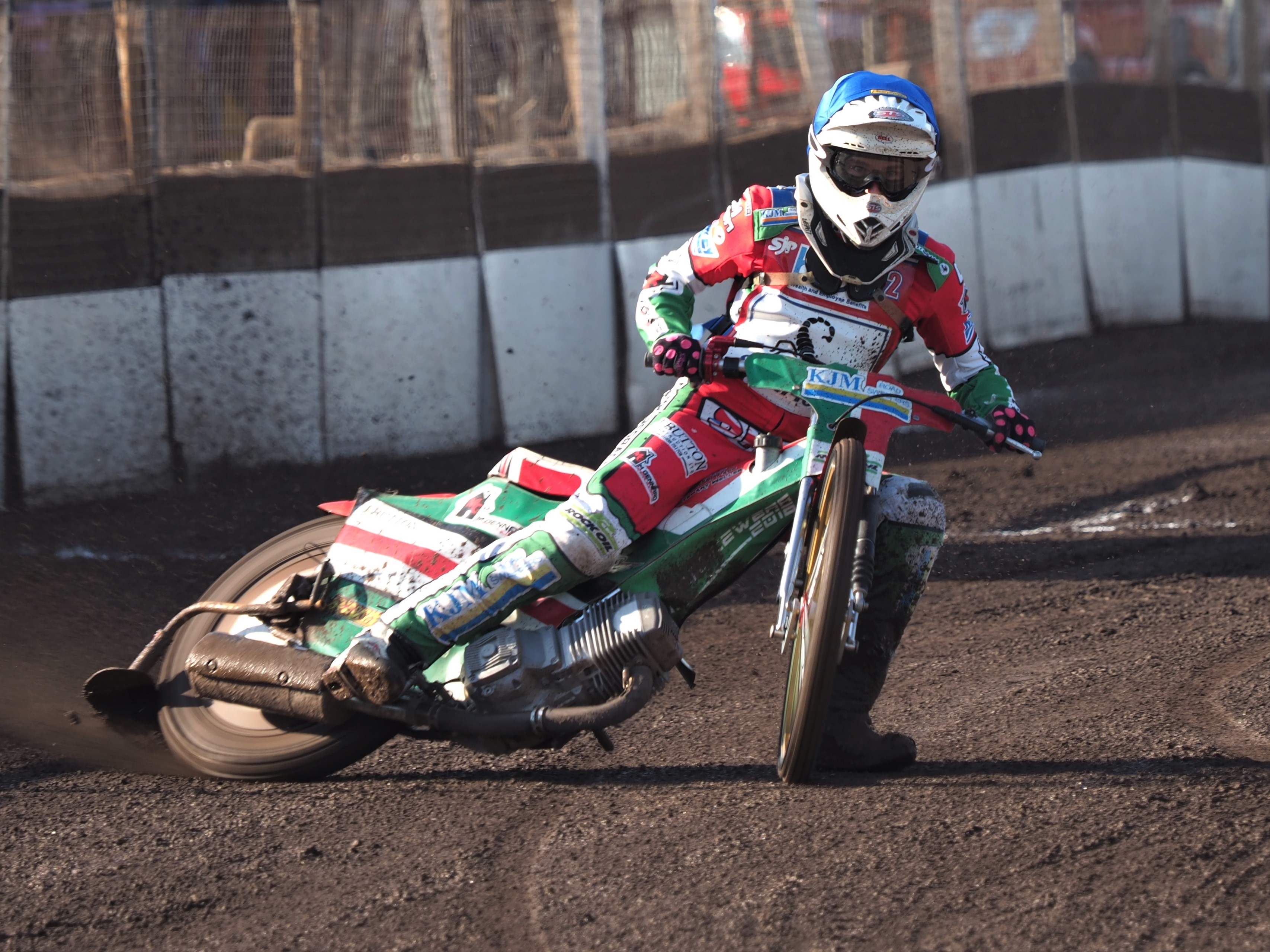 REDCAR BEARS 52 SCUNTHORPE SCORPIONS 38 (CHAMPIONSHIP SHIELD)
HEB Scunthorpe Scorpions concluded their Championship Shield matches with a 38-52 loss at Redcar last night (Friday).
The final scoreline doesn't quite tell the complete story, since Scorpions were in contention at six points behind with three races to go, before Redcar pulled away with two late 5-1s from Charles Wright and Michael Palm Toft in Heats 13 and 15, despite a fine effort from Jake Allen in both races.
Allen was the pick of Scunthorpe's riders, with a 11-point return from six rides. The Australian was in the thick of the action all night long, and he passed home captain Ben Barker to win his tactical substitute outing in Heat 12.
Danny Ayres (pictured) made a highly satisfactory return visit to his 2017 home track. Ayres won Heat 1, ahead of Palm Toft, and he also won Heat 8 in great style, swooping past Jack Smith to take the chequered flag. He finished paid on double figures with 9+1.
Jason Garrity and Stefan Nielsen also won races for Scorpions.
Despite the loss, Scunthorpe still finish second in the completed Northern Group of the Championship Shield. Scorpions won all three of their home meetings at the Eddie Wright Raceway, including inflicting the only defeat on powerhouse Leicester, who won at both Redcar and Sheffield.
Even a victory last night would not have been enough to grab Scorpions a semi-final spot as the best-placed runners-up, after Eastbourne won at Birmingham on Wednesday evening.
Scorpions' attentions now switch to the main business of the season, in the league and the cup.
REDCAR 52: Charles Wright 14+1, Michael Palm Toft 13+1, Jordan Stewart 8, Jack Smith 6, Ben Barker 5, Nathan Greaves 3+2, Tom Bacon 3+1.
SCUNTHORPE 38: Jake Allen 11, Danny Ayres 9+1, Jason Garrity 7+1, Stefan Nielsen 6, Josh Auty 4+1, Ryan Kinsley 1, Josh Bailey 0.
* HEB Scunthorpe Scorpions are next in action at home at the Eddie Wright Raceway next Friday (May 10th) at 7.30pm, when Newcastle Diamonds are their opponents in the opening league meeting of Scunthorpe's 2019 campaign.
Related Posts By Category