Scorpions' late rally takes victory
Apr 26th, 2019
1131 Views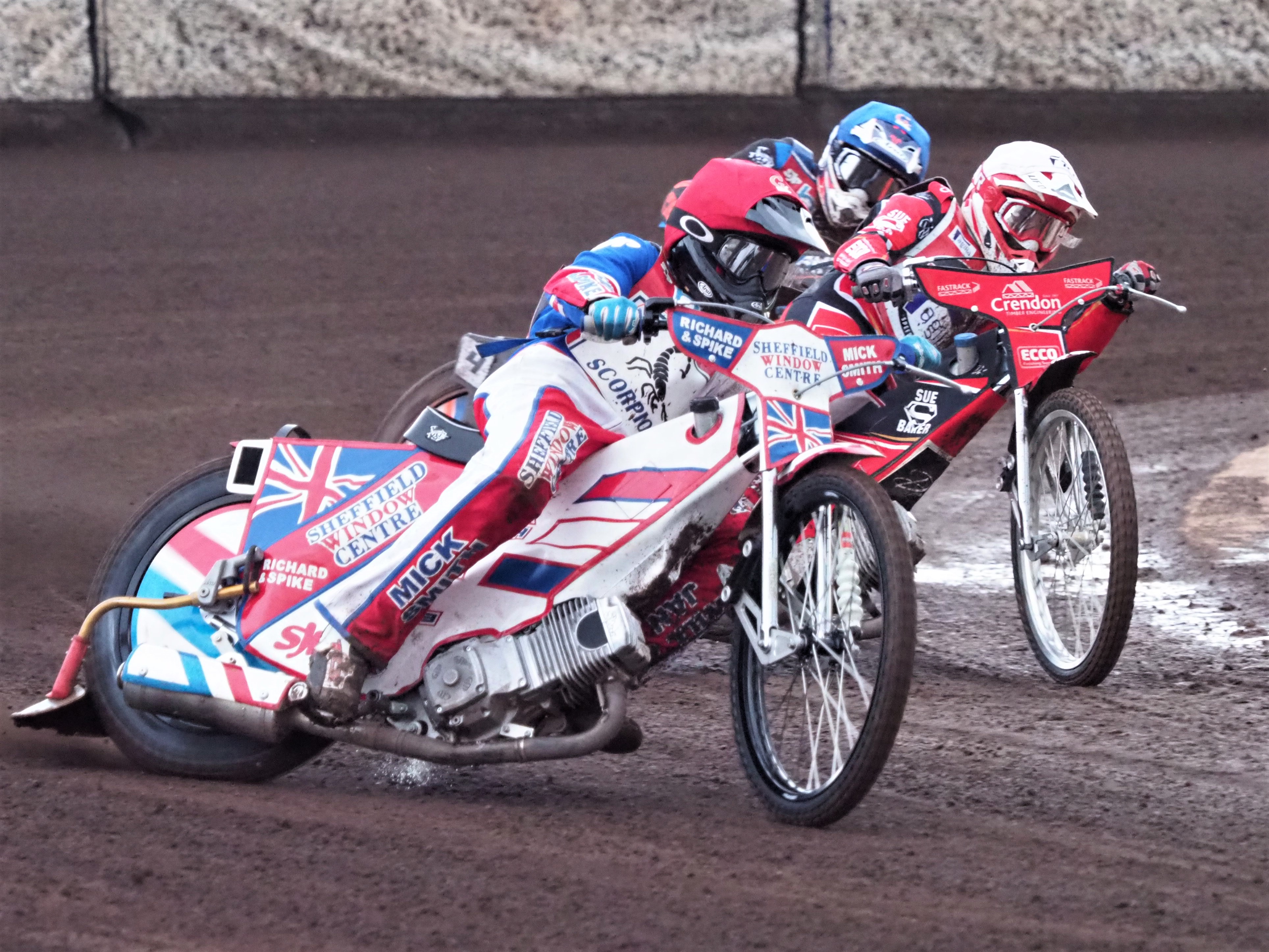 HEB Scunthorpe Scorpions kept their Championship Shield hopes on track, with a pulsating 49-41 victory over the Redcar Bears at the Eddie Wright Raceway last night (Friday).
Scunthorpe built up an early 18-12 lead, after four successive 4-2s from Heats 2 to 5, including yet another heat advantage from Ryan Kinsley and Josh Bailey in Heat 2 and a couple of early wins for skipper Jason Garrity.
But Scorpions suffered two moments of misfortune, which allowed Bears to strike back.
Firstly, Josh Auty suffered damage to his wheel spokes in a first bend incident with Jack Smith in Heat 6. Auty and his crew did not spot it, and the spokes gave way when Auty was in hot pursuit of Charles Wright in the re-run. Fortunately, Auty was soon on his feet.
Jake Allen's seat bracket then worked loose in Heat 7, and he was forced to retire from the race.
Bears took 5-1s from both those races to grab a 22-20 lead, and the visitors looked set to record a third successive maximum in Heat 8, only for a great ride from Danny Ayres to fly around both Smith and Tom Bacon to win the race and salvage a 3-3 for Scorpions.
The scores then stood at 36-36 with three heats remaining, and Scorpions' big guns came up trumps. Both Allen and Auty passed Michael Palm Toft to take a 5-1 from a thrilling Heat 13, and then Stefan Nielsen worked his way from behind to win Heat 14 to keep Scorpions' four-point advantage.
Heat 15 saw a ding-dong battle between Allen, Garrity and Wright, which saw contact at one point as Wright tried to come back under Garrity, but the result was a 5-1 to Scorpions that clinched victory.
Garrity (12+2) top-scored for Scorpions for the second successive meeting, while Allen (12). was unbeaten, barring his retirement from Heat 7.
Skipper Jason Garrity said: "I've got everything sorted and things are going well again. I'm not busy enough, though, so I'd love a place with a Premiership side.
"At the start of the season, I got myself a new engine, but that backfired on me, so I've gone back to my old equipment and got it serviced and it's now flying.
"We did have a couple of moments of bad luck during the meeting and we did have to dig deep, but we're a team from one-to-seven and if we all ride well, we will pull through and that's what we did against Redcar.
"I'm enjoying my speedway – making some good starts and riding some good lines. I'm really happy and just got to keep going and if I do, I'm sure I will get a team place in the top league."
Scorpions will now wait on other results in the other two groups, to see what they need to do in their final Championship Shield meeting at Redcar next Friday (May 3).
Leicester have won the group, while Scorpions are now sure of second place in the group. The best-placed second-place team progress to the semi-finals.
SCUNTHORPE 49: Jason Garrity 12+2, Jake Allen 12, Josh Auty 7+1, Stefan Nielsen 7, Ryan Kinsley 5, Danny Ayres 4, Josh Bailey 2.
REDCAR 41: Charles Wright 9, Ben Barker 7+2, Jordan Stewart 6+1, Jack Smith 5+2, Nathan Greaves 5+1, Tom Bacon 5, Michael Palm Toft 4.
PHOTO: Jason Garrity setting the place (photo: Ian Rispin).
Related Posts By Category