Brilliant Scorpions defeat Lions in a classic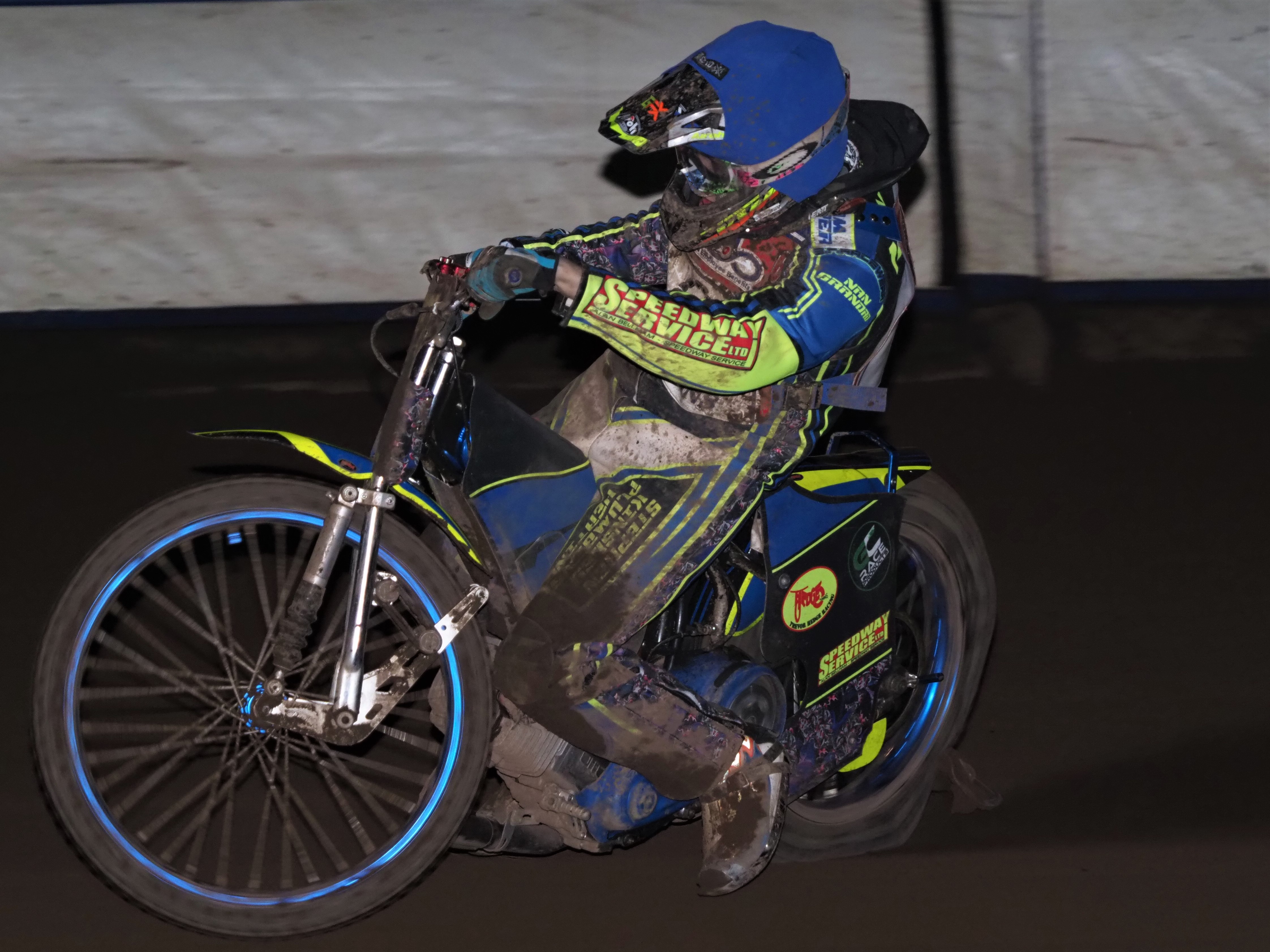 SCUNTHORPE SCORPIONS 48 LEICESTER LIONS 42 (CHAMPIONSHIP SHIELD)
HEB Scunthorpe Scorpions turned pre-season predictions upside down with a superb 48-42 victory over league favourites Leicester Lions in the Championship Shield at the Eddie Wright Raceway last night (Friday), after two minutes of magic from young hotshot Ryan Kinsley on his home debut for the club.
The 20-year-old from Norfolk produced a brilliant ride, to storm around seven-time British Champion Scott Nicholls on the fourth turn and jet away for victory in Heat 11.
It couldn't have come at a more important time during the night. Leicester had just reduced the deficit to two points, courtesy of two successive heat advantages, while team-mate Jake Allen – who had won his opening two outings, including a brilliant four-lap tussle with Ryan Douglas in Heat 7 – was severely hampered by engine troubles and came in last.
Having helped Scorpions keep their noses in front, Kinsley was at it again in Heat 12, with a tapes-to-flag victory, while Jason Garrity saw off a challenge from Josh Bates to join him for a 5-1, as Scorpions extended their advantage to 39-33.
Scorpions clinched victory in an extraordinary Heat 13. The Leicester duo of Nicholls and Richie Worrall led from the tapes, but Allen – on board his spare machine – spotted a gap on the inside of the second bend of the second lap. He rushed through, and then Josh Auty raced for the gap that had been created.
As all four riders hurtled down the back straight, the proverbial blanket could have been thrown over them, and it was the Scorpions pair who emerged in front, as a 1-5 turned to a 5-1 in the matter of seconds.
Lions came back in the final two races, to take a consolation Championship Shield point, but Scorpions ended the night of victors.
Auty (11+1) top scored for Scorpions and received good support from Allen (9+2), Garrity (9+1) and Stefan Nielsen (8+1).
Crucially, Kinsley and Josh Bailey – who won Heat 2 – outscored the Lions' reserves by 11 points to 7.
Scorpions' Australian star Jake Allen said: "We put in a good performance for the opening home meeting and hopefully we can build on that. Leicester are a good team, so it was a good win.
"I blew my engine during my third ride and that's why I came last in that one.
"I jumped on my spare bike in my fourth ride in Heat 13, which wasn't ideal, because it's not an engine I would normally ride around here, and my bike was a bit cold.
"I wasn't really aware of how close we all were. I found a little bit of drive at the right point, and it shot me to the front. As I came through, it took the Leicester boys wide and Josh came through the gap and we ended up with a 5-1. Looking at the final result, it might have been very close if we hadn't done that.
"It was great that Ryan Kinsley had a good night, and that Josh Bailey also scored points. A good contribution from the reserves makes it easier on the rest of the side.
"Jedd (List) was a little bit nervous and needs to sort out some bike issues and find the right set-up.
"It's Jedd's first season over here and he's young. He's a good rider, but it's difficult being on the other side of the world. Everything is new for him – I remember how tough it was in my first season over here. I'm sure the supporters will realise that and get behind him and boost him back up."
SCUNTHORPE 48: Josh Auty 11+1, Jake Allen 9+2, Jason Garrity 9+1, Stefan Nielsen 8+1, Ryan Kinsley 7, Josh Bailey 4, Jedd List 0.
LEICESTER 42: Ryan Douglas 11+2, Richie Worrall 10, Connor Mountain 7+3, Josh Bates 7+1, Ellis Perks 4+1, Scott Nicholls 3, Jack Thomas 0.
* HEB Scunthorpe Scorpions are back in action in the return match at Leicester tonight.
PHOTO: Scunthorpe hero Ryan Kinsley.
Related Posts By Category