Report: Scunthorpe 44 Glasgow 46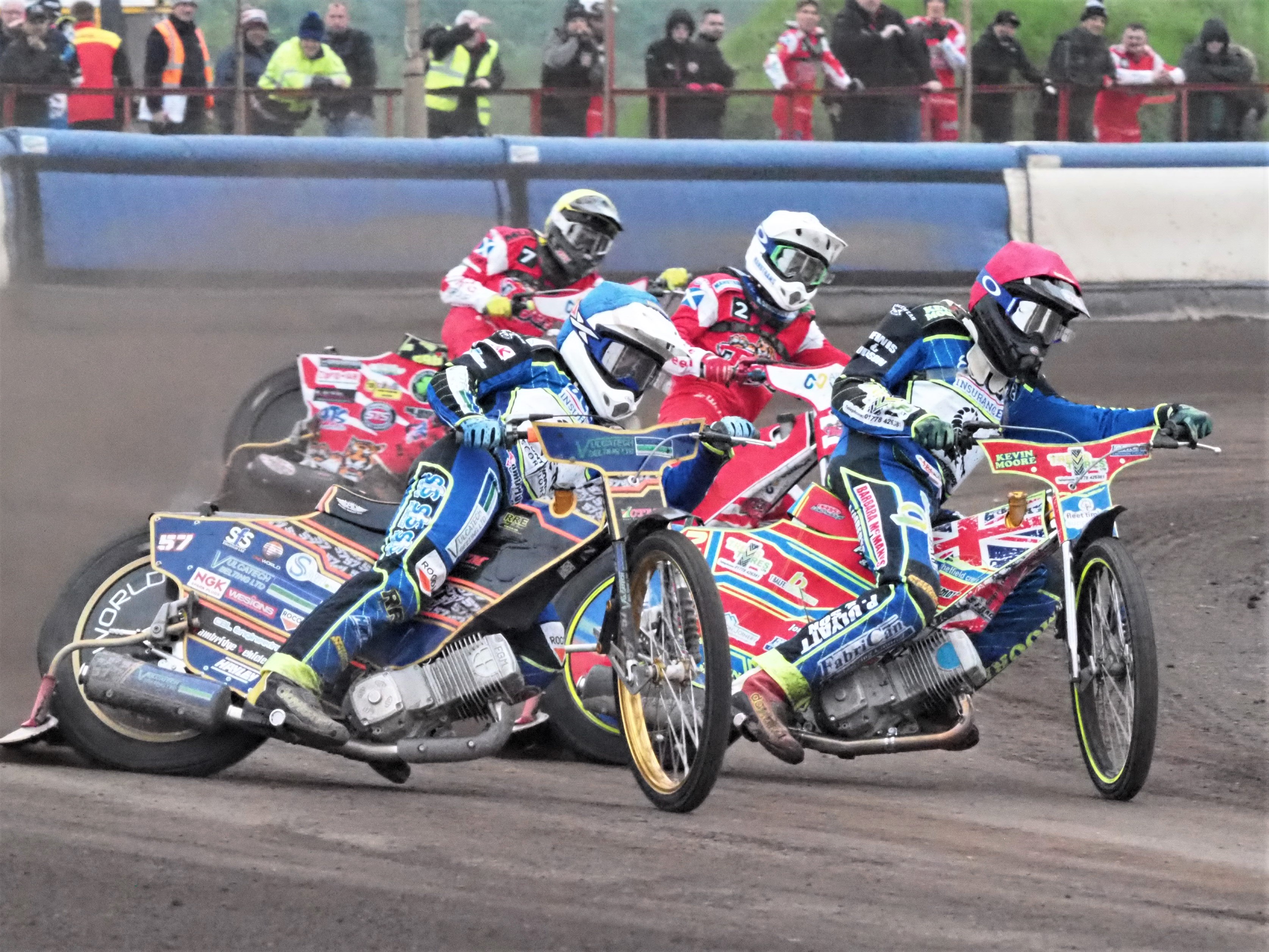 BAD EVENING AT THE OFFICE FOR SCORPIONS
SCUNTHORPE SCORPIONS 44 GLASGOW TIGERS 46 (BSN Series, semi-final, first leg)
ATTIS INSURANCE Scunthorpe Scorpions face an uphill climb to reach the final of the BSN Series, after visitors Glasgow Tigers took a 46-44 win in the first leg of their semi-final at the Eddie Wright Raceway last night (Friday).
Scorpions' No 1 Ryan Douglas was his usual classy self and dropped his only point to Chris Harris in Heat 1 on his way to 14 points. Connor Mountain was in great form at reserve and picked up 12 points for Scorpions, while skipper Simon Lambert was involved in two 5-1s for Scorpions and collected 6+3. But, otherwise, the rest of Scorpions were a little disappointing.
Scorpions could have snatched victory with a 5-1 in the final race. Douglas held off Benjamin Basso for the race win, while Lambert briefly passed Harris in the battle for third, before the Tiger took the verdict.
Scorpions' team manager Dave Peet said: "A few of our riders were lacking power tonight, and struggling with set-ups, and it cost us.
"There were positives, such as a very good performance from Connor Mountain at No 7. I was very close to giving Connor another ride in Heat 15.
"It's not over yet, there's still a second leg and another 15 races at Glasgow next Friday, although that's now going to be tough.
"More than anything, tonight was a bit of a wake-up for some of the lads, and one they need to respond to, if we're going to take what we think we can take from this season."
SCUNTHORPE 44: Ryan Douglas 14, Connor Mountain 12, Simon Lambert 6+3, Michael Palm Toft 6, Jake Allen 4, Max Clegg 1+1, Nathan Ablitt 1.
GLASGOW 46: Benjamin Basso 10+1, Chris Harris 9+2, Tom Brennan 8, Claus Vissing 7+1, Marcin Nowak 6+1, Ace Pijper 4, Lee Complin 2+1.
* ATTIS INSURANCE Scunthorpe Scorpions are away for the next two Fridays, before they next return to action at the Eddie Wright Raceway on Friday, June 2 (7.30pm) when the club host the Redcar Bears in the Cab Direct Championship.
PHOTO: Connor Mountain and Simon Lambert on a 5-1 in Heat 8 (pic: IAN RISPIN)
Related Posts By Category