Skipper Lambert back with Scorpions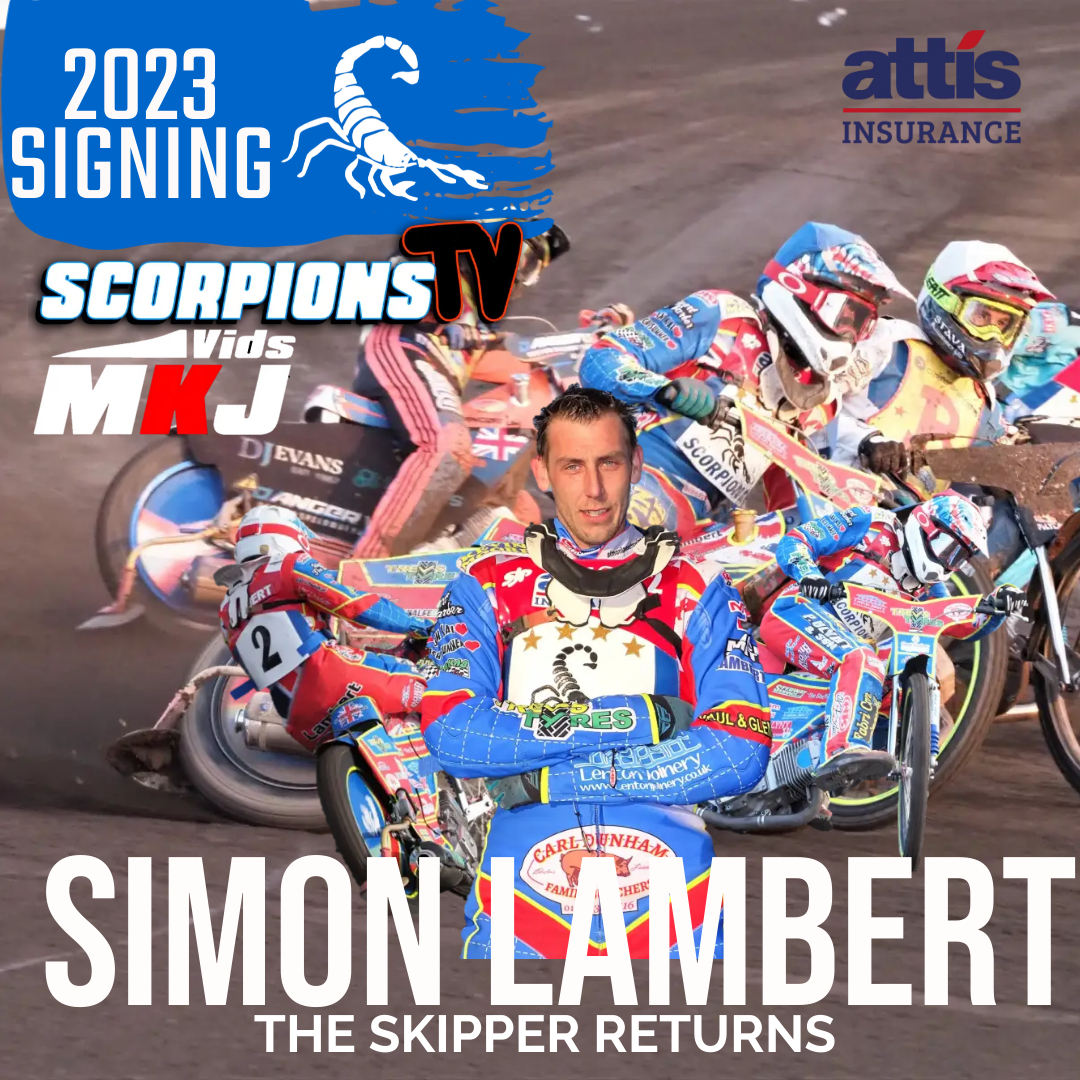 CLUB CAPTAIN Simon Lambert will return for a further season with Scunthorpe Scorpions in 2023.
He is the fourth rider to be announced by the North Lincolnshire side for their 2023 Championship campaign – following Connor Mountain, Zaine Kennedy and Joe Thompson.
Lambert has been part of British Speedway for a long time, first appearing for his local club Boston in 2004, but he's still only 33 years old.
He first rode for Scunthorpe in 2009 and 2010, and returned to the club in mid-2019. He was awarded the captaincy in 2021 and repaid the club by being motivating the Attis Insurance Scorpions into their first play-off spot that season for seven years. He was again a vital middle order rider for Scunthorpe in 2022.
Scorpions' promoter Rob Godfrey said: "I don't think the news that Simon Lambert will again be part of our team in 2023 will surprise anyone.
"We know what we're getting with Simon. He wants this club to be successful as much as I do. He really wants to win a league title – and he wants to win it with us. When we get beaten, I feel it and I know Simon does too.
"He's a very good captain, because he's always motivated and is keen to make sure the rest of the side is too. He is popular with our fans, because they can see that he's giving everything for the club.
"He's a good solid scorer. He is capable of beating anyone around Scunthorpe, just ask Jason Crump, and he can knock up the points away from home as well. We plan to have a team where every rider can score good points and Simon is an integral part of that."
Scunthorpe's fifth signing will be announced next Thursday.
Related Posts By Category