Connor Mountain makes three
Nov 24th, 2022
1076 Views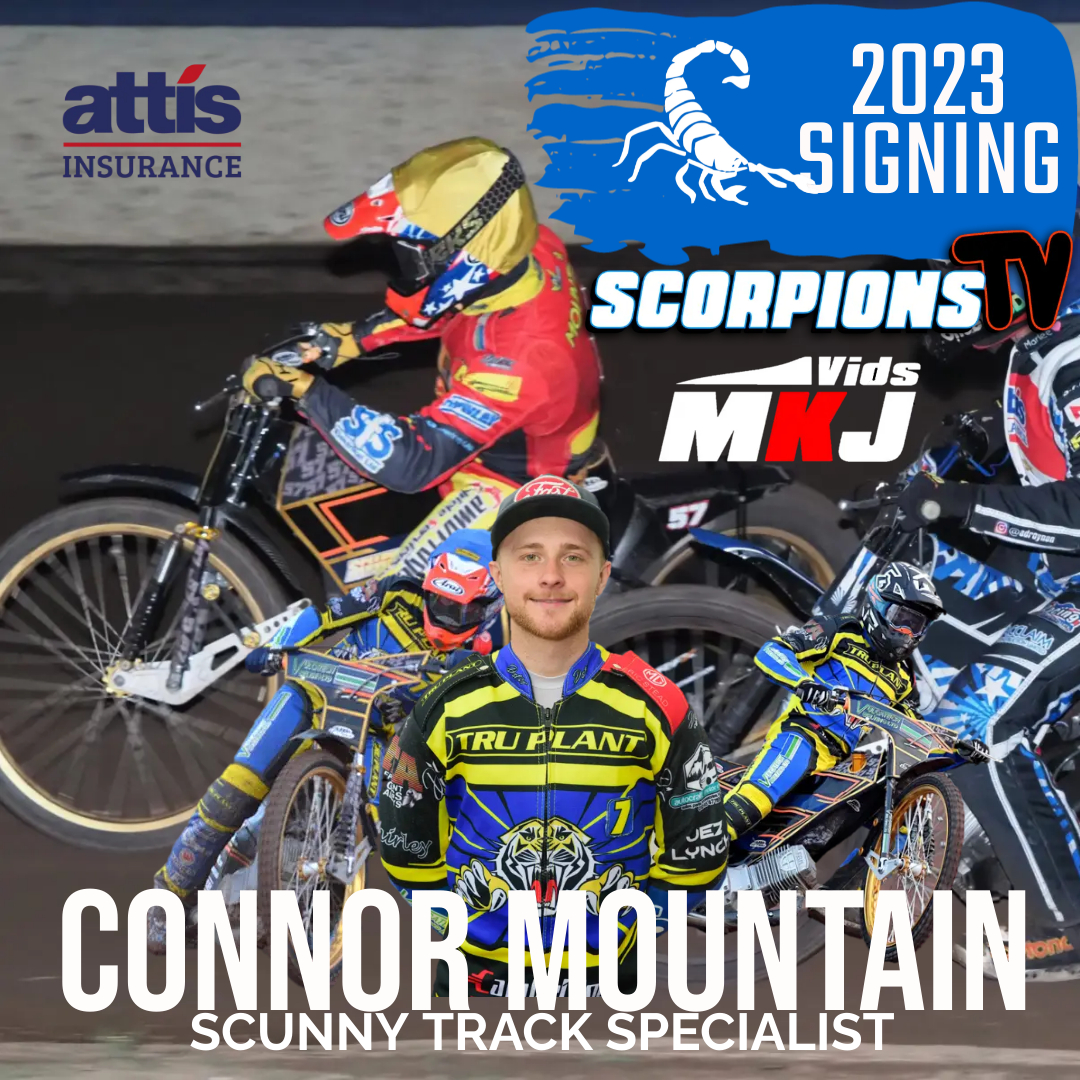 TRACK specialist Connor Mountain is the third confirmed starter for Scunthorpe Scorpions in 2023.
The 25-year-old from Norfolk joins Zaine Kennedy and Joe Thompson in the Scunthorpe side.
Mountain rode for Mildenhall in the National League in 2014, while he joined Leicester in 2018 and won the Championship with Lions a year later. After a year at Newcastle in 2021, he spent a further year at Leicester in 2022. He is son of former rider Andy Mountain.
Scunthorpe promoter Rob Godfrey revealed: "It's not the first time we've tried to sign Connor. He loves racing around our Eddie Wright Raceway, so we tried to sign him for Attis Insurance Scorpions a year ago, but he decided to go back to Leicester.
"If ever we needed a guest rider, he was the one we contacted. He comes from King's Lynn, so we're not a million miles away for him. We will welcome him to the club and I'm sure he is going to have a really strong season.
"His second half of 2022 was really strong, and he was often helping Leicester to heat advantages. Hopefully with the Scunny track being his home track now, there is no turning back and he will develop into a top rider in the Championship.
"He didn't spend any of last season at reserve, which shows how well he was going, because the Leicester side had strength all the way through it.
"The difference in averages between him and Zaine Kennedy is not a great amount, so if Zaine kicks on at the start of the season, Connor could possibly find himself down at reserve – and what a very, very strong reserve he would be for us if that happened. Our 2023 team has been built so that we are always strong at reserve.
"We're not quite sure what number Connor will slot in at yet at the start of the season, but I will be speaking to Dave (Peet, team manager) and we'll look at everything and make a decision."
Scorpions will announce their fourth rider next Thursday.
Related Posts By Category