Big Meeting Preview: the NLRC!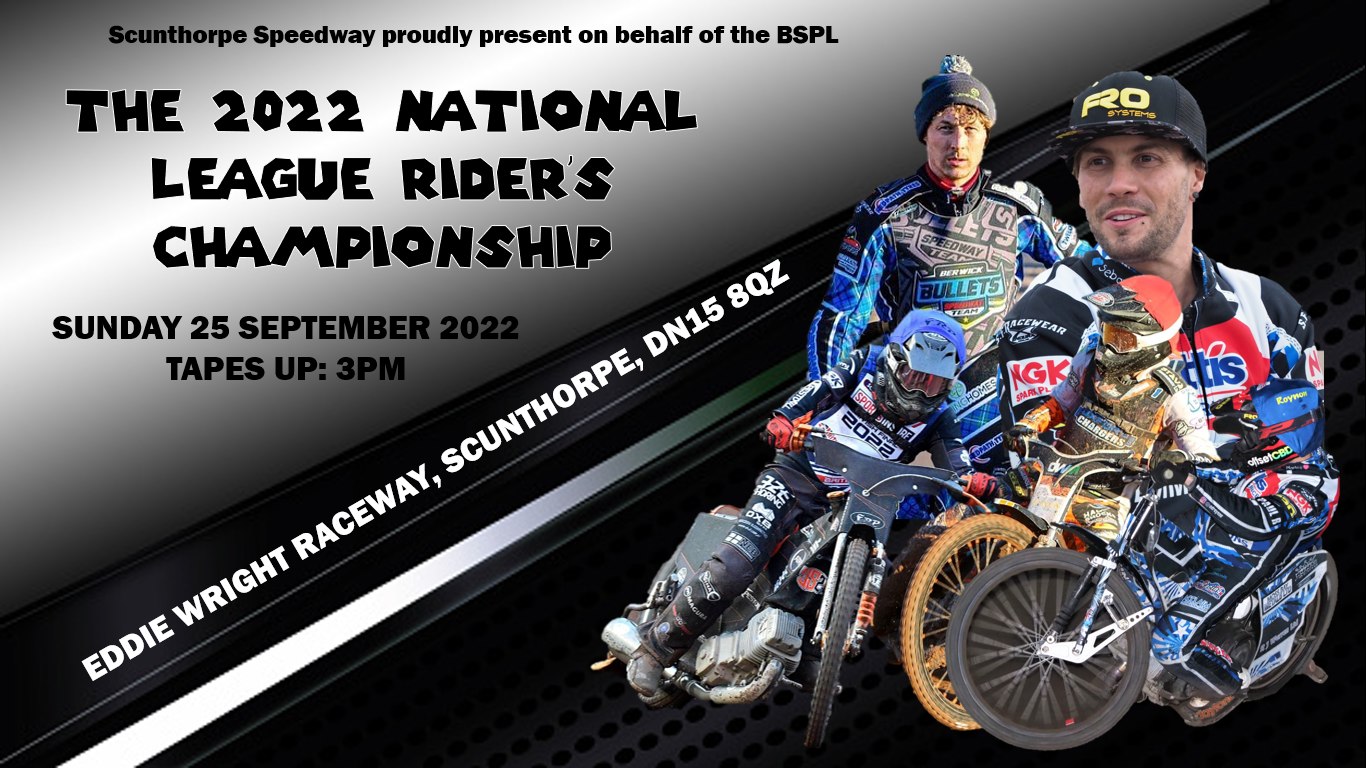 BIG DAY AT THE EDDIE WRIGHT RACEWAY ON SUNDAY
SCUNTHORPE SPEEDWAY will stage the highly prestigious National League Riders' Championship at the Eddie Wright Raceway on Sunday at 3pm.
The individual event is the biggest meeting of the National League calendar and it is the meeting that all the riders at this level want to win. Due to Covid, it is the first time the meeting has been held since 2019, when it was also staged at the Eddie Wright Raceway and won by Anders Rowe.
The roll of honour for the competition dates back to 1994, and Scunthorpe-born treble World Champion Tai Woffinden was the winner of the 2007 event at Rye House while representing Scorpions.
Amongst those riders in this year's competition are three past winners. Kent Royals have two past winners in the line-up in Ben Morley (2015 and 2018) and Max Clegg (2016). Meanwhile, Adam Roynon took the title way back in 2006.
Roynon will be representing Plymouth Centurions, his NL club, but will have plenty of home support, since he completed the season riding for Scunthorpe in the Championship.
Scunthorpe promoter Rob Godfrey said: "It's going to be a great meeting, and it's extremely difficult to pick out a winner from the field, because this is the cream of the National League and there are so many quality riders on display.
"The Scunthorpe fans will be cheering on Adam Roynon, and while I'd love to see him do well, I wish the best of luck to all 16 competitors.
"The track will be fair for everyone. We quite often have National League riders come and practice at the Eddie Wright Raceway, or ride in our Amateur meetings, so most of them have done plenty of laps around Scunthorpe.
"What makes it interesting is that it's a straight shoot-out across 20 heats, so every single point is crucial to the final standings. We've cut the adult admission prices by a couple of quid from the price of our Scunthorpe Scorpions meetings, despite the fact there's at least five extra races on show, so it's good value-for-money.
"We're proud that the Eddie Wright Raceway is considered one of the best race strips in the country and we're aiming to put on the best possible racetrack, so that the riders can put on a real show.
"I'm sure it will be a good afternoon and a great way for us to finish off the season at the EWR."
The NLRC will conclude the season of professional speedway racing at the venue, although amateur speedway will continue at Scunthorpe throughout the winter.
For those who cannot make it to the Eddie Wright Raceway, Scorpions are live streaming home meetings for just £11.99 at: https://tv.scunthorpe-speedway.com/
Line-up for Sunday:
1 Joe Thompson (Leicester), 2 Ben Trigger (Plymouth), 3 Adam Roynon (Plymouth), 4 Jody Scott (Oxford), 5 Jack Smith (Belle Vue), 6 Ben Morley (Kent), 7 Dan Thompson (Leicester), 8 Harry McGurk (Belle Vue), 9 Mason Watson (Berwick), 10 Tom Woolley (Armadale), 11 Jordan Jenkins (Oxford), 12 Lee Complin (Armadale), 13 Max Clegg (Kent), 14 Jack Kingston (Mildenhall), 15 Luke Crang (Berwick), 16 Jason Edwards (Mildenhall). Reserves: Luke Harrison and Jack Shimelt.
ADMISSION PRICES FOR SUNDAY:
Adult: £16.00
Student/OAP: £14.00
Child (10 – 17): £5.00
Child (0 – 9) Free (accompanied by paying adult – not including programme)
Match Programme: £1.00
Tickets can be purchased (cash only) on the day at the turnstiles.
NATIONAL LEAGUE RIDERS' CHAMPIONSHIP ROLL OF HONOUR
1994 Andy Howe (Middlesbrough)
1995 Kevin Little (Berwick)
1996 Mike Hampson (Buxton)
1997 Jon Armstrong (Buxton)
1998 Steve Bishop (St. Austell)
1999 Jonathan Swales (Linlithgow)
2000 Scott Pegler (Newport)
2001 David Mason (Rye House)
2002 James Birkinshaw (Boston)
2003 Barrie Evans (Rye House)
2004 James Wright (Buxton)
2005 Steve Boxall (Rye House)
2006 Adam Roynon (Buxton)
2007 Tai Woffinden (Scunthorpe)
2008 Benji Compton (Redcar)
2009 Craig Cook (Buxton)
2010 Lee Smart (Dudley)
2011 Jason Garrity (Belle Vue)
2012 Ashley Birks (Stoke)
2013 Steve Boxall (Kent)
2014 Daniel Halsey (Mildenhall)
2015 Ben Morley (Kent)
2016 Max Clegg (Cradley Heath)
2017 Dan Bewley (Belle Vue)
2018 Ben Morley (Isle of Wight)
2019 Anders Rowe (Kent)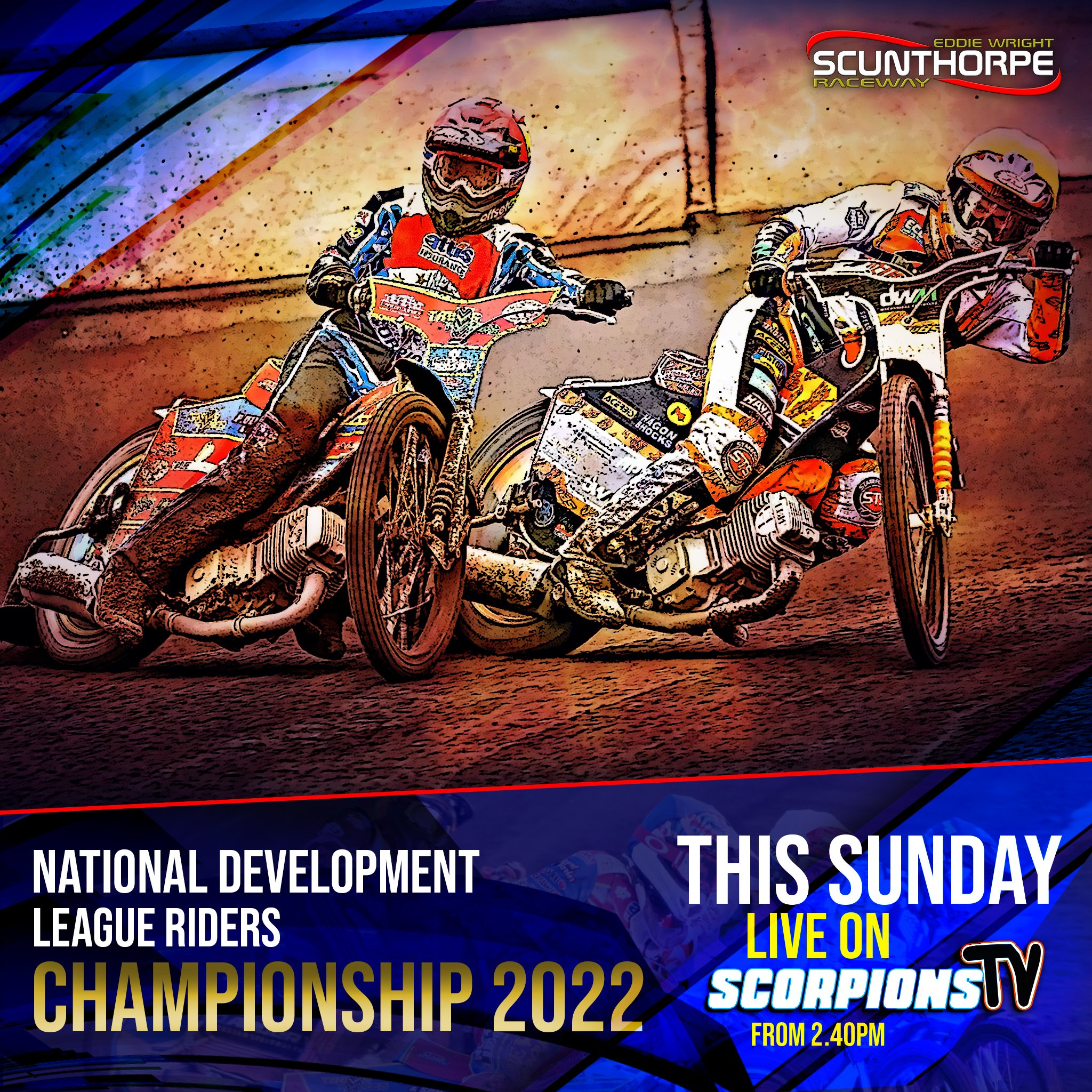 Related Posts By Category