Scorpions lose out in dramatic finale
Aug 26th, 2022
1142 Views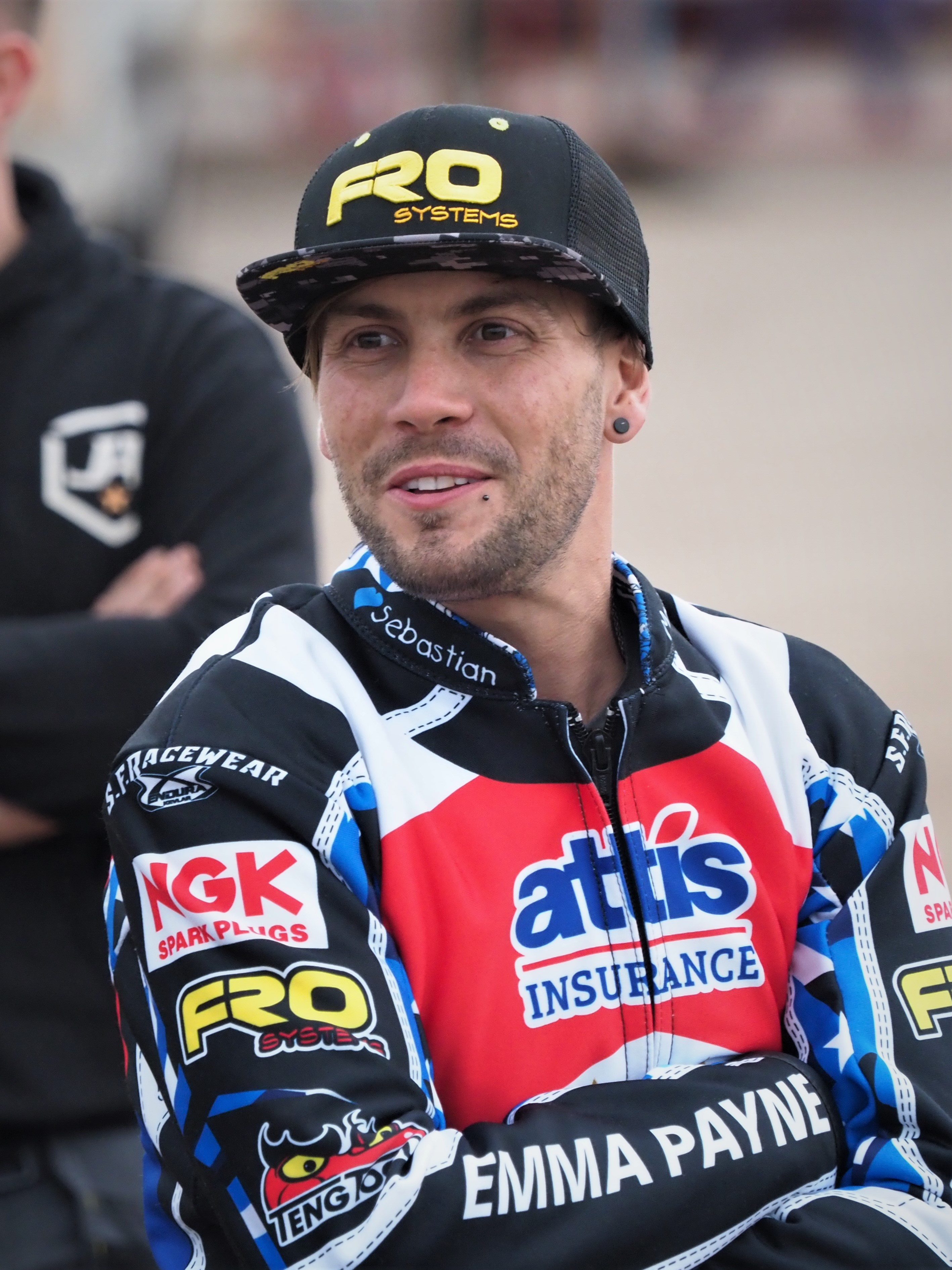 REDCAR BEARS 46 SCUNTHORPE SCORPIONS 44 (CHAMPIONSHIP)
INSPIRED by a brilliant performance from Adam Roynon at reserve, Attis Insurance Scunthorpe Scorpions were agonisingly close to securing their place in the Championship Play-Offs at Redcar last night (Friday), before Redcar Bears snatched a 46-44 victory with a trio of 5-1s in the last three races.
Despite losing out in such dramatic circumstances, the point secured by Scorpions keeps them in sixth place, the final qualifying place for the play-offs. Scorpions are back in action at Berwick tonight (Saturday). If they take all four points for an away victory by seven or more points, it would make sure of a play-off spot. Otherwise whatever Scorpions do tonight, Redcar would have to surpass it at Plymouth next Tuesday. Even if Scorpions were to take just a point at Berwick tonight, it would mean Redcar would have to get at least a draw at Plymouth.
Back to last night, and there was much to commend about the battling performance put in by Scorpions, who were without the injured pair of Ryan Douglas and Tero Aarnio.
The visitors took the lead with a 4-2 from guest Richard Lawson and skipper Simon Lambert in Heat 1, and then moved further ahead with a 5-1 from Anders Rowe and Adam Roynon in Heat 2.
Redcar closed the gap back up with a 5-1 in Heat 3, while Heat 4 was shared after Rowe made Lewis Kerr work hard for the race win, while Lambert passed Jordan Jenkins for third place.
Lawson defeated Redcar skipper Charles Wright for a second time in Heat 5, as Scorpions took a 4-2, and Wright was shed a chain on the start-line in Heat 6, as Roynon and Jake Allen took a 5-1 that left Scorpions 22-14 ahead.
Heat 7 was shared, while Jenkins won Heat 8 ahead of Lambert, with Scorpions taking a share of spoils after a clever switch of lines took Rowe past Jason Edwards into third place with a lap remaining.
Roynon produced a moment of magic in Heat 9, as he shot around both tactical substitute Kerr and Kasper Andersen on the opening lap in quite exhilarating fashion. Not bad for a rider released by Bears earlier in the season due to lack of form.
Allen led Heat 10, while Charles Wright fell while trying to pass him with a lap remaining, as Scorpions pulled ten points clear with a 4-2.
Bears pulled back a 4-2 in Heat 11, but Roynon took another splendid race win in Heat 12, while James Wright raced around Andersen to take third. Scorpions moved ten points clear again, with only three races remaining.
Lawson took the lead after a fine opening lap in Heat 13. If he could have held on, it would have won the meeting for Scorpions. Charles Wright dived inside Lawson on the fourth bend of the second lap, and then Kerr closed in. Kerr threw himself around the outside coming off the final bend and the two riders crossed the line almost together. The referee gave the verdict to Kerr, as Bears clawed back a 5-1.
Heat 14 saw Jenkins and Newman hit the front for Bears. Allen did everything he could to dislodge Newman from second place, but Bears took a second successive 5-1.
With Scorpions two points in front, Lawson hit the first bend in front in Heat 15, but the race was stopped with Kerr warned for moving. In the re-run, it was the Redcar pair of Kerr and Wright who trapped. Lawson did his best to challenge early on, but then dropped back and eventually retired with a puncture, leaving Redcar to snatch victory after taking the lead for the first time on the night.
Adam Roynon top-scored for Scorpions with 11+1, dropping his only points in Heat 13, while he prevented a paid-21 maximum for Kerr with his from-the-back in victory in Heat 9.
Speaking post-meeting, Roynon said: "I've been looking to put together a performance like this all season. I know I'm capable of doing it and it all came good for me tonight.
"I've got a new engine which I've borrowed, because I needed one to keep me going for the rest of the season. I hadn't seen it until yesterday. It suits me really well and it's something I can continue to get something out of going forward.
"As for my win in Heat 9, it was home track knowledge from when I was riding for Redcar earlier in the year. I knew where Lewi was going to be on the first bend and then where Kasper was going to be after that, and I knew how to get on the racing line. It worked in my favour and it was nice to get the race win in that one. I showed tonight what I can do.
"Of course, I'm really disappointed that we couldn't seal the win, but Redcar have got a habit of pulling it out of the bag in the last few races around here. In a couple of races at the end, we were against the Championship Pairs winners.
"We wanted to win tonight, but who knows, the point that we did get might be the point that gets us into the play-offs.
"We gave it our all, we really did. We all wanted it, we all had the belief, but it just went against us in the final few races. It was a shame for the boys, but we move onto Berwick, where we'll be looking to make up for it. It's far from over from us and we'll put in the same committed performance at Berwick and hopefully this time it will go our way."
REDCAR 46: Lewis Kerr 19+1, Charles Wright 9+1, Jordan Jenkins 9, Kasper Andersen 3+2, Kyle Newman 3+1, Jason Edwards 3, Erik Riss r/r
SCUNTHORPE 44: Adam Roynon 11+1, Richard Lawson 9, Jake Allen 8+2, Anders Rowe 7+1, Simon Lambert 5+1, James Wright 4, Tero Aarnio r/r
* ATTIS INSURANCE Scunthorpe Scorpions will use Connor Mountain as a guest for the injured Tero Aarnio at Berwick tonight (Saturday). Either a guest or rider replacement will cover Ryan Douglas.
REPORT by Rob Peasley
PHOTO by Ian Rispin
Related Posts By Category