Miracle escape for Zaine
Jul 30th, 2022
1571 Views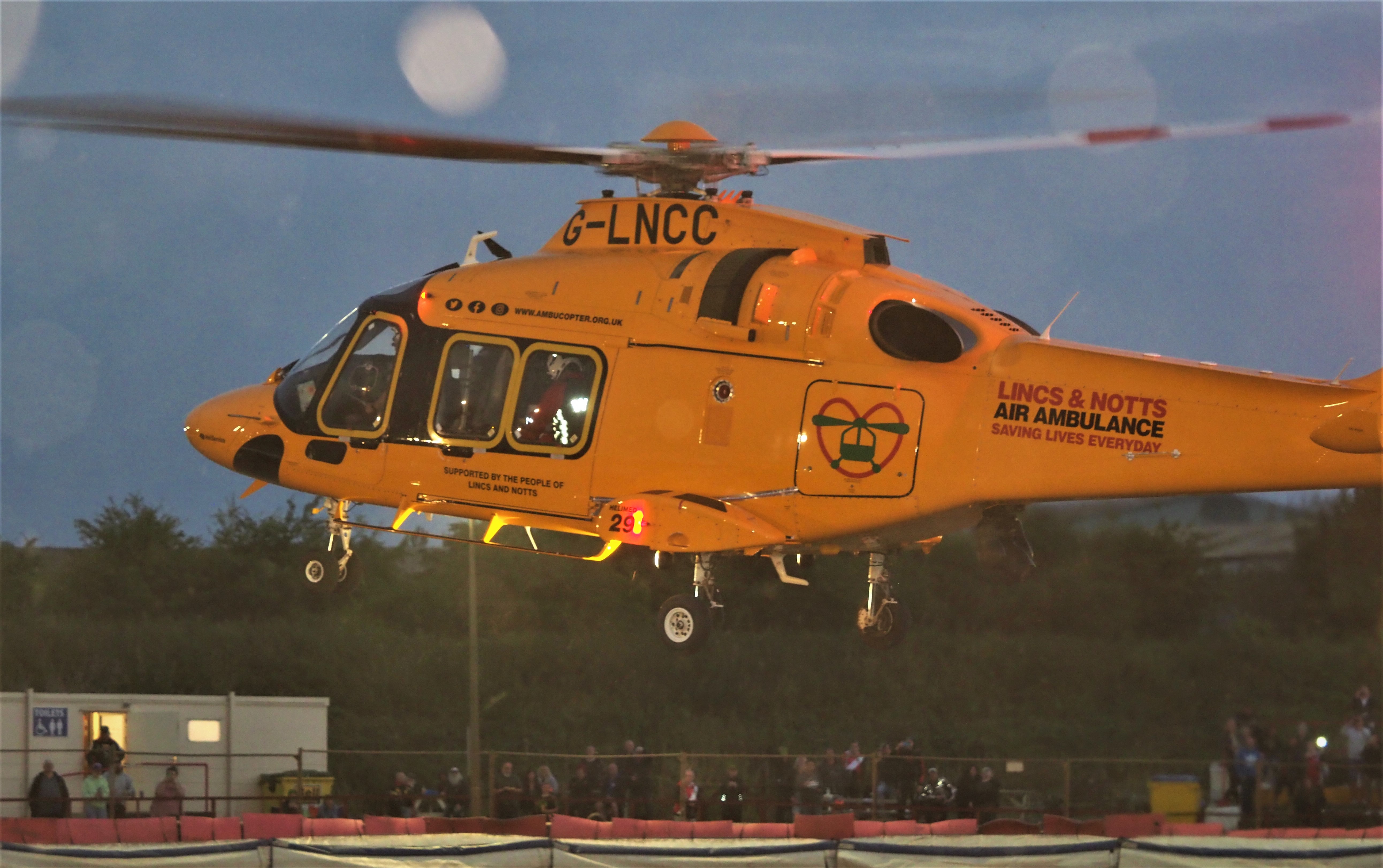 SCUNTHORPE SCORPIONS 50 REDCAR BEARS 40 (CHAMPIONSHIP JUBILEE LEAGUE)
ATTIS INSURANCE Scunthorpe Scorpions moved to the top of the table in the northern section of the Jubilee League with a 50-40 victory over Redcar Bears at the Eddie Wright Raceway last night (Friday).
The meeting was marred by a horrific crash high speed crash for Scunthorpe's Zaine Kennedy in Heat 11, although remarkably the Australian seems to have avoided serious injury.
Kennedy made the start in Heat 11, along with team-mate Tero Aarnio. Kennedy, on the outside, picked up some unwanted drive coming out of the second bend and started to rear. He attempted to ride it out and get his bike back under control, but he ploughed into the fence partially down the back straight, beyond the end of the air fence, and he was thrown over the fence and he disappeared from sight from those stood on the home straight, with those on the back straight reporting that he connected with the spectator catch fencing.
After the crash, silence descended on the stadium, as the worst was feared. The air ambulance made its second appearance of the season at the Eddie Wright Raceway and Kennedy was taken off to hospital. By then, it was almost an hour after the accident.
Incredibly, the initial diagnosis on the night before his departure was that Kennedy, who remained conscious throughout, did not have any major injuries. Given it was such a high-speed impact, he was taken to hospital for further diagnosis, specifically for observation to a possible injury to the pelvis.
Prior to his accident, Kennedy had again been riding well and a trump card from reserve, and he had scored 9+1 from his previous four outings. Meanwhile, the meeting had contained the usual cut and thrust racing of a Scunthorpe v Redcar meeting, with both those there on the night and watching on the live stream on BSN treated to some superb racing on a well-prepared track.
Naturally, the whole atmosphere was a little more subdued on the resumption of racing, although a fine ride by James Wright in Heat 12, to beat his younger brother Charles, the No 1 and captain of Redcar and out as a tactical substitute, was appreciated by the Scunthorpe faithful. Bears had scored a 4-2 in the re-run of Heat 11, but James stopped them making further inroads.
Aarnio – in his first meeting back from injury – and Ryan Douglas took a 5-1 in Heat 13 that moved the score to 44-34 and assured Scorpions of victory.
Bears clawed back a 5-1 in Heat 14, with both Douglas and Aarnio passed Lewis Kerr in Heat 15, to take a further 5-1 heat advantage and prevent Bears from taking a consolation point, with Douglas completing a fine paid maximum.
Scorpions can clinch their place in the final of the Jubilee League with victory at Redcar next Friday (August 5).
Maximum man Ryan Douglas said: "It was a scary crash for Zaine, and you never want to see a crash like that happen to any rider. We hope he's okay. We don't know the exact damage, although we were told maybe he's not so bad, but we'll just to keep our fingers crossed for him and hope he makes a speedy recovery.
"It's a worst nightmare for a speedway rider to hit the fence and go over it. He was riding so well as well. It's not nice for him and it wasn't nice to watch.
"There was a bit of a break and we weren't sure if it would continue. Just before racing re-started, we had a chat and said we were going to do it for Zaine and finish the job, as he'd helped get us into a good position. The whole team did the job, while I had a good night and got a paid maximum.
"We have targetted Redcar next Friday as a meeting that we can win. Redcar are good on their own track, but we enjoy riding the place, while we're hoping to have Jake (Allen) back for that one, because he raced for them last year. If we can take a win there, it will push us through to the next stage, which is the final."
SCUNTHORPE 50: Ryan Douglas 14+1, Tero Aarnio 11+1, Zaine Kennedy 9+1, James Wright 7+1, Simon Lambert 7, Adam Roynon 2, Jake Allen r/r.
REDCAR 40: Charles Wright 13, Lewis Kerr 10, Kasper Andersen 8+3, Jordan Jenkins 5+1, Jason Edwards 2, Kyle Bickley 2, Erik Riss r/r.
* ATTIS INSURANCE Scunthorpe Scorpions are next at home at the Eddie Wright Raceway on Friday, August 19 when they host Berwick in a key Championship clash. Before that, they are involved in Jubilee League clashes at Redcar (Friday) and Leicester (Saturday) next weekend.
REPORT by Rob Peasley
PHOTO by Ian Rispin
Related Posts By Category