Patched-up Scorpions travel to Edinburgh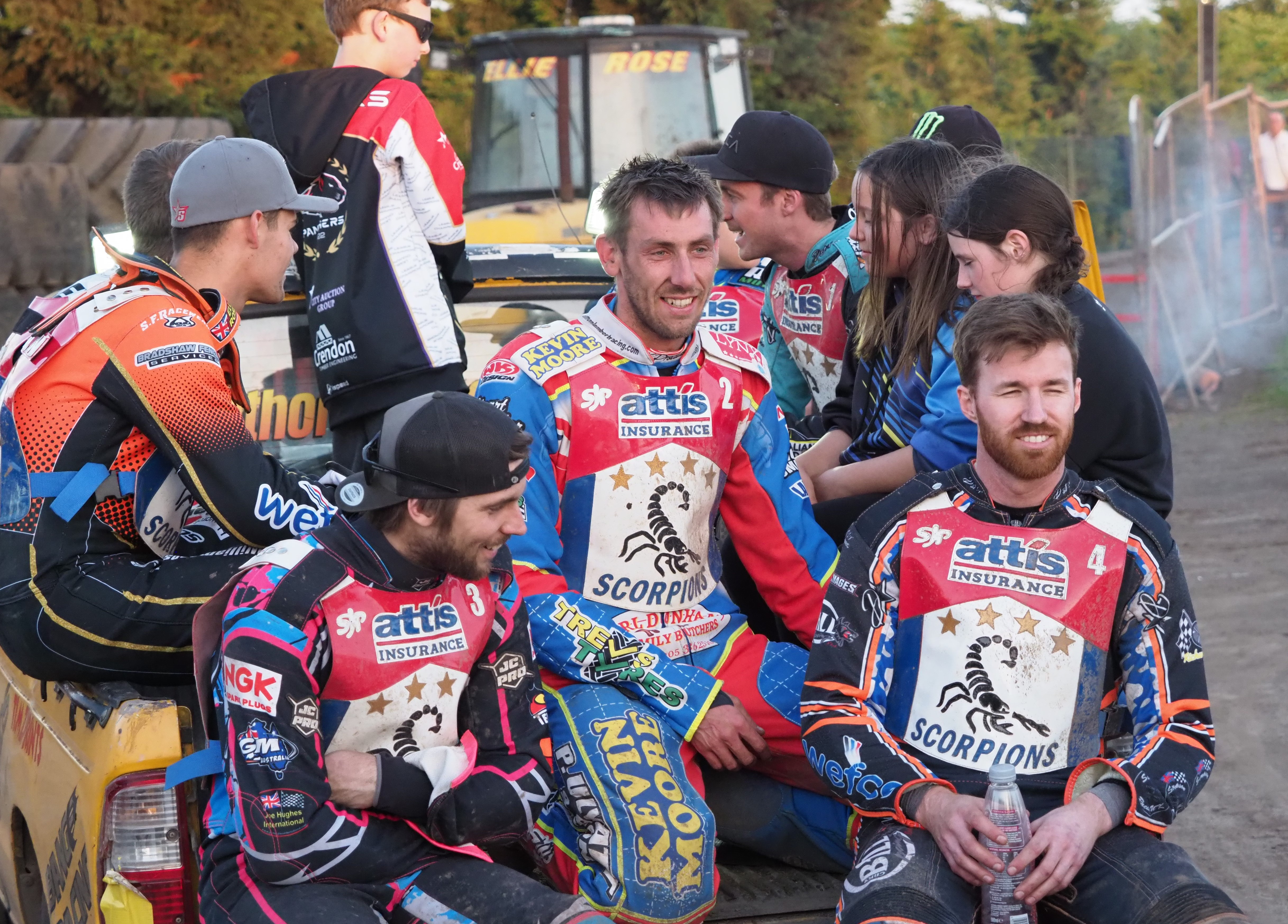 ATTIS INSURANCE Scunthorpe Scorpions have been hit by a further blow ahead of their visit to Edinburgh's Armadale stadium tonight (Friday) at 7.30pm.
18-year-old Jordan Palin has a suffered an injury during a Team Great Britain training session that will rule him out for the weekend. Everyone at Scunthorpe Speedway wishes him a speedy recovery.
Rider replacement will cover Palin at Edinburgh tonight, while Kasper Andersen will step in as a guest for the return fixture between the two sides at Scunthorpe's Eddie Wright Raceway on Sunday at 5pm.
New signing James Wright makes his debut for Scorpions at Armadale, in place of the injured Tero Aarnio (broken finger and fractured vertebra), while Theo Pijper guests for Jake Allen (broken scaphoid).
Scunthorpe promoter Rob Godfrey said: "It is tough covering for so many injured riders, but we do have a plan for tonight at Edinburgh.
"We know Theo Pijper is very strong around there, which is why we've brought him as a guest and we also have other riders who can compete around Armadale."
Expected teams for tonight (Friday):
Edinburgh Monarchs: 1. Sam Masters, 2. Lasse Fredriksen, 3. Kye Thomson, 4. Paco Castagna, 5. Josh Pickering, 6. Jacob Hook, 7. James Sarjeant.
Attis Insurance Scunthorpe Scorpions: 1. Ryan Douglas, 2. Simon Lambert (captain), 3. Rider replacement for Jordan Palin, 4. James Wright, 5. Theo Pijper (guest), 6. Connor Coles, 7. Zaine Kennedy.
* THERE is a 44-race feast of action at the Eddie Wright Raceway on Sunday, with 15 heats of Attis Insurance Scunthorpe Scorpions against Edinburgh Monarchs followed by a planned 29 races in the British Youth Championship. The action starts at 5pm.
Related Posts By Category