Scorpions make the Wright move
Jun 28th, 2022
1489 Views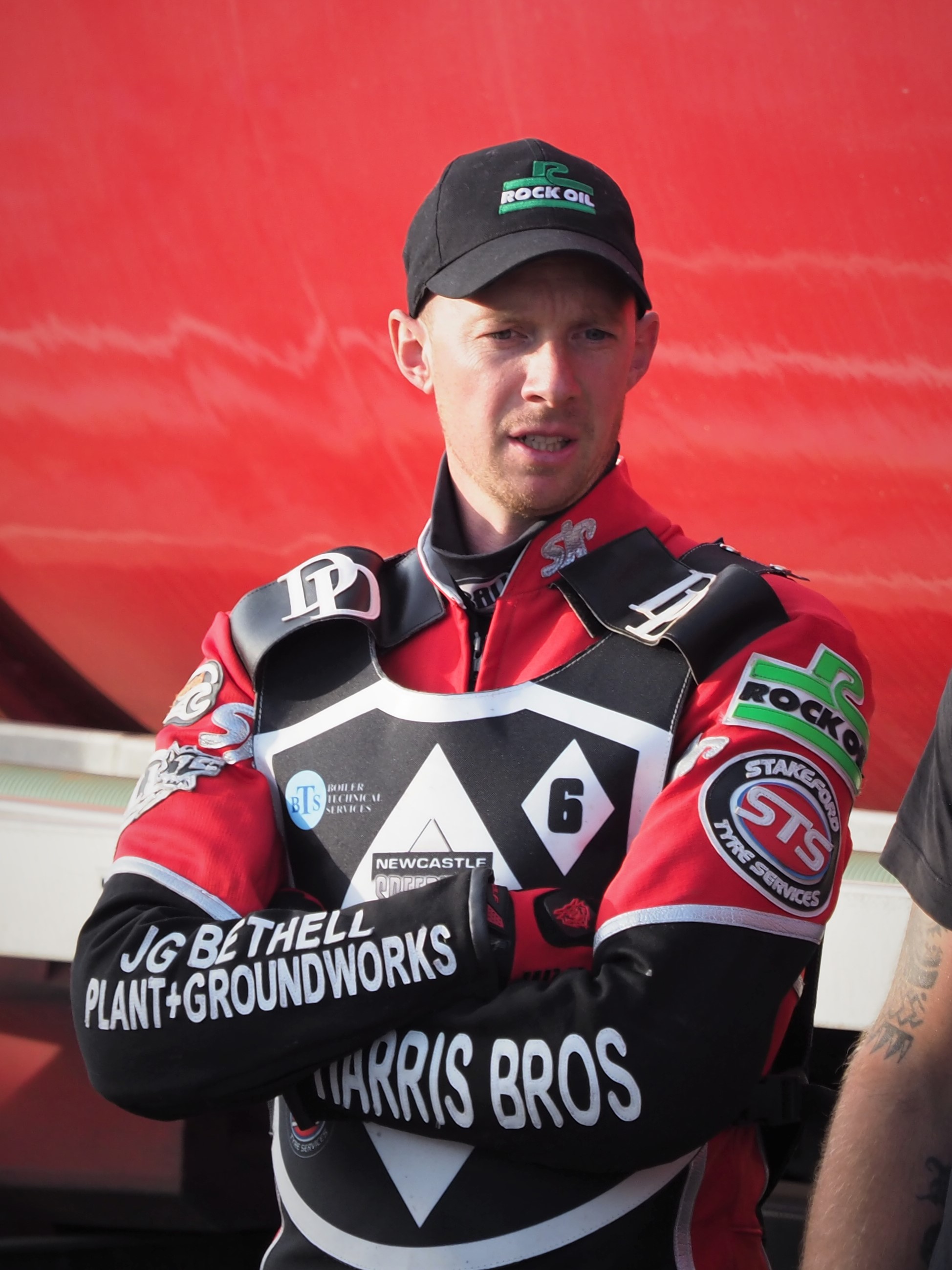 ATTIS INSURANCE Scunthorpe Scorpions, currently in the middle of an injury crisis, have swooped to sign James Wright.
Wright found himself without a job after the sad demise of Newcastle Speedway last week, with the Diamonds withdrawing from the Championship. But he has been quickly snapped up by Scorpions, who have both Tero Aarnio and Jake Allen on the sidelines.
Allen will be out for around 3-6 weeks, after sustaining a fractured scaphoid while racing at King's Lynn last Thursday.
A few days earlier Aarnio had crashed in Poland. A broken finger was diagnosed, but the Finn was complaining of pain in his back, so went back to the doctor and it was found he had also fractured a vertebra.
36-year-old Wright is an experienced rider whose initial speedway career lasted from 2002 to 2015. He won Conference League Riders' Championship in 2004 and the Premier League Riders' Championship in 2007. He was tempted back into the sport after a six-year break by Newcastle in 2021 and quickly showed he still had it.
Scunthorpe promoter Rob Godfrey said: "It was gutting when we lost Tero and Jake in quick succession to injury and we wish them a speedy recovery.
"It was a no-brainer to sign James Wright, because it's far better to have your own riders rather than to struggle finding guests. James will make his debut for Scorpions at Edinburgh on Friday.
"He's impressed me this season. Obviously, the situation at Newcastle was very sad, and he was almost holding their team together. He puts in 100% effort and he will do a good job for Scorpions.
"He will replace Tero in our line-up, while we use Theo Pijper as a guest for Jake on Friday, and then use rider replacement at home to Edinburgh when they come to the Eddie Wright Raceway on Sunday."
There is a double-header at the Eddie Wright Raceway on Sunday at 5pm, with the visit of Edinburgh Monarchs followed by Scunthorpe's round of the British Youth Championship.
ADMISSION PRICES FOR SUNDAY:
Adult: £19.00
Student/OAP: £17.00
Child (10 – 17): £5.00
Child (0 – 9) Free (accompanied by paying adult – not including programme)
Match Programme: £1.00
Tickets can be obtained in advance online, or they can be purchased (cash only) on the day at the turnstiles.
There is a 3% handling fee for online sales – please note this handing fee goes to the ticketing provider, not the club.
Tickets are available under the Ticket Office menu on the club website at:
http://scunthorpe-speedway.com/ticketoffice
When you click on the link you will be taken to the following URL:
https://scunthorpescorpionstickets.seatedly.com/
Click on the "buy tickets" tab which will take you a list of meetings and when you have finished, please click on "my basket" tab to complete the transaction.
NOTE REGARDING TICKETS: Please bring your ticket with you – either a physical copy or on your phone. The QR code (the matrix barcode) will be scanned to allow you entry to the stadium – please present to the staff at the entry point at the Eddie Wright Raceway. Please note there is a 3% handling fee for each ticket ordered – this goes to the ticketing provider, not the club. If you have any problems when ordering your tickets, please contact the club (email gail.godfrey@btconnect.com) and we will assist you. Please note that cash admission on the day is also available.
Live stream for meeting for £11.99:
https://tv.scunthorpe-speedway.com/
Related Posts By Category