Young gun Palin returns for Scorpions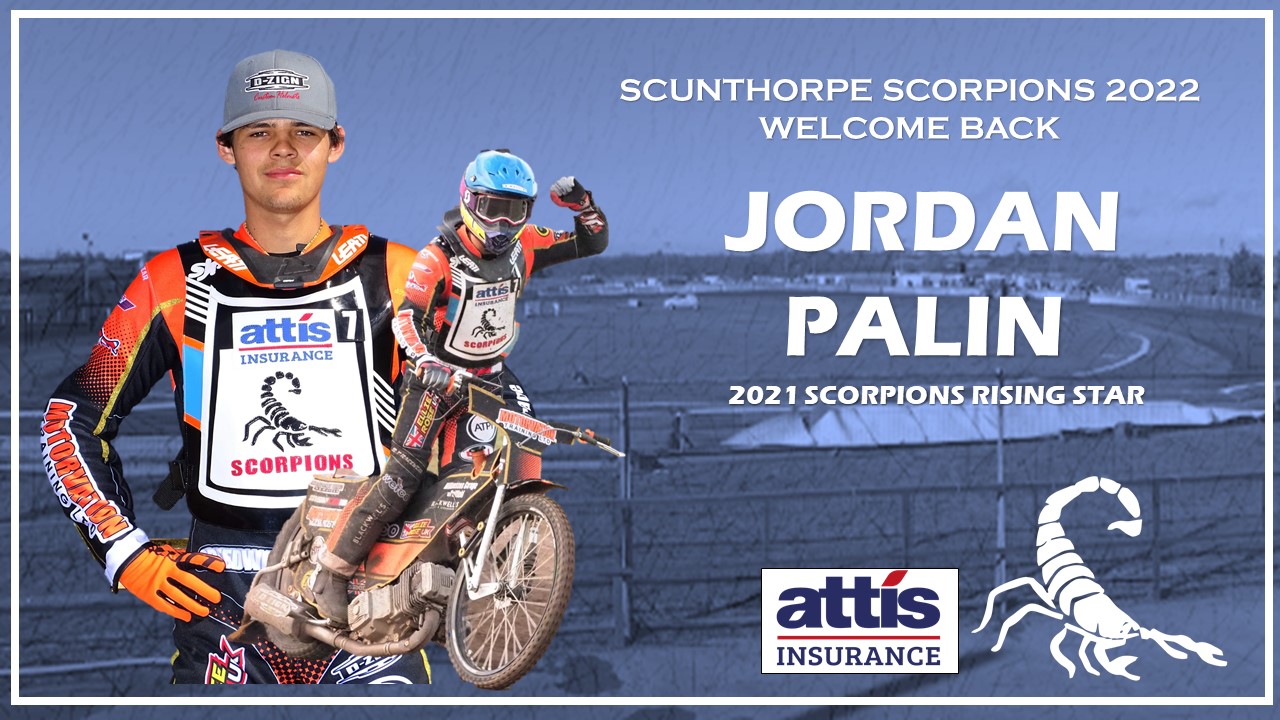 SCUNTHORPE have reaffirmed their intentions to be right in the mix in the Championship next year, by announcing that brilliant youngster Jordan Palin will return to the club for a further season.
The 17-year-old star is the third rider to be unveiled, following Ryan Kinsley and Zaine Kennedy.
Palin is one of the hottest young properties in British Speedway, who learnt to ride on the training track at the Eddie Wright Raceway, under the guidance of Wayne Carter.
The Beverley-born rider enjoyed a terrific first season in the two professional leagues in 2021. He helped Peterborough to Premiership title, while his form for Attis Insurance Scunthorpe Scorpions was little short of sensational.
He top-scored for Scorpions in only his third-ever home appearance for the club, with 11+1 against Eastbourne and then posted 16+2 against Edinburgh at the EWR. Before the season was out, he registered his first paid maximum for Scorpions, with 11+1 against Birmingham.
His Green Sheet average at the end of the season (minus the expunged Eastbourne matches) was 5.70, although including bonus points takes his figure to 6.36.
He will start next season as fifth in the team averages, but Scunthorpe promoter Rob Godfrey has tipped him to be a heat leader, or even challenging for the No 1 slot, by the end of 2022.
Godfrey said: "We know how good Jordan is and how good he is going to be.
"He's made outstanding progress in speedway and he will continue to come in leaps and bounds, because of his dedication and commitment.
"He's got absolutely the right attitude and he keeps his feet on the ground. He's also got a family who are 100% behind him – everything is just spot on.
"I've always said it's just a matter of time before he becomes our No 1. I'm convinced he's got what it takes to conquer the speedway world and I firmly believe he has a long and successful career ahead of him.
"He put in some such outstanding performances for us last season that it's going to be tough to surpass, but I'm sure the lad is going to do it. A 5.70 average is a great achievement in your first year in the Championship and this next year will be a key year for him. I'm sure he'll kick on."
Related Posts By Category