Scorpions snap up Zaine Kennedy
Nov 25th, 2021
1445 Views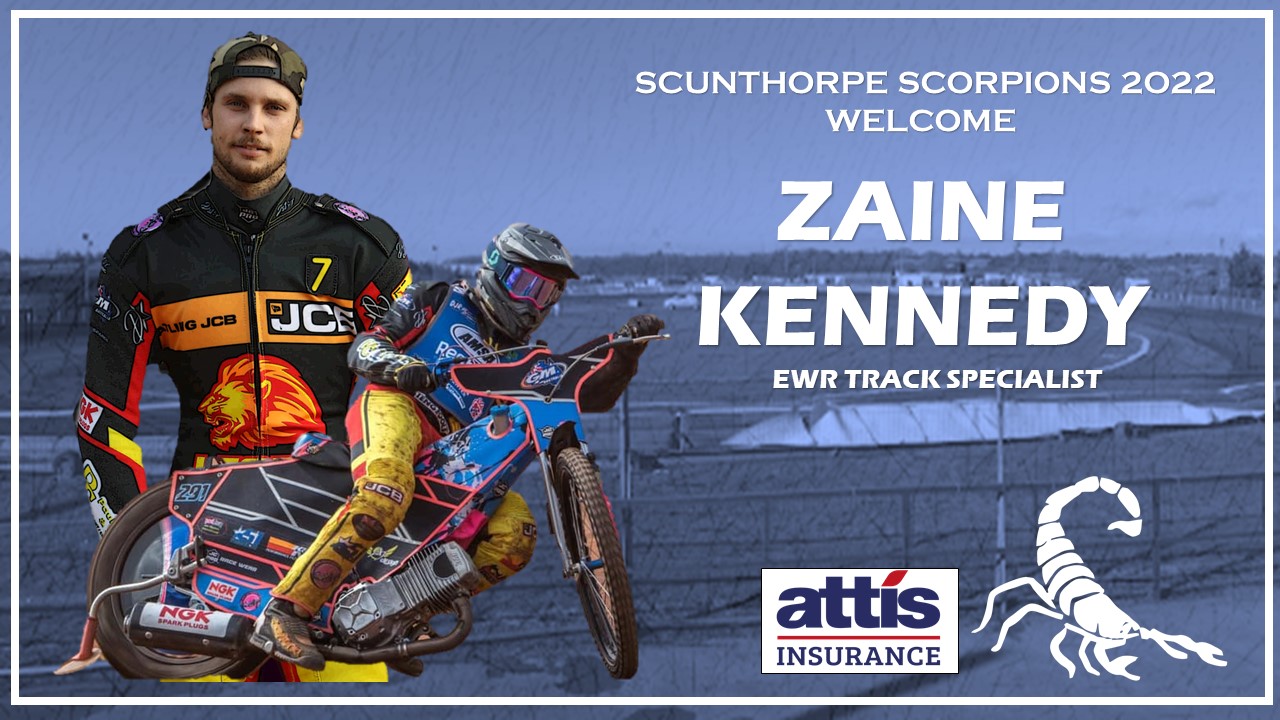 SCUNTHORPE have signed track specialist Zaine Kennedy for their 2022 side – after the Australian posted two double-figure scores at the Eddie Wright Raceway during the 2021 season.
Attis Insurance Scunthorpe Scorpions beat every visiting team bar one in 2021 – but Leicester Lions emerged from the EWR victorious on no fewer than three occasions.
Part of Lions' success was down to mid-signing acquisition Kennedy's exploits at reserve.
The 23-year-old scored 10+1 from five rides in the regular league match, and then collected 11+1 from six in the play-off quarter final.
He had previously ridden for Sheffield in 2019.
Scunthorpe promoter Rob Godfrey said: "Zaine flew around the Eddie Wright Raceway and he also scored pretty well wherever he went.
"The track was different the two times he came to Scunthorpe with Leicester, but it didn't stop him scoring really well on both occasions.
"I told him I was interested in speaking to him if he became available, and once he phoned me to tell me he was, we did a deal very quickly.
"With the way that Zaine rides our track, I much prefer him to be riding for us rather than against us!
"I think he'll form an excellent partnership at reserve with Ryan Kinsley, who we've already announced. It's important to have some strength at reserve and we definitely have that."
Scunthorpe will announce a third signing for the forthcoming season next Thursday.
Related Posts By Category