Scorpions try again at Leicester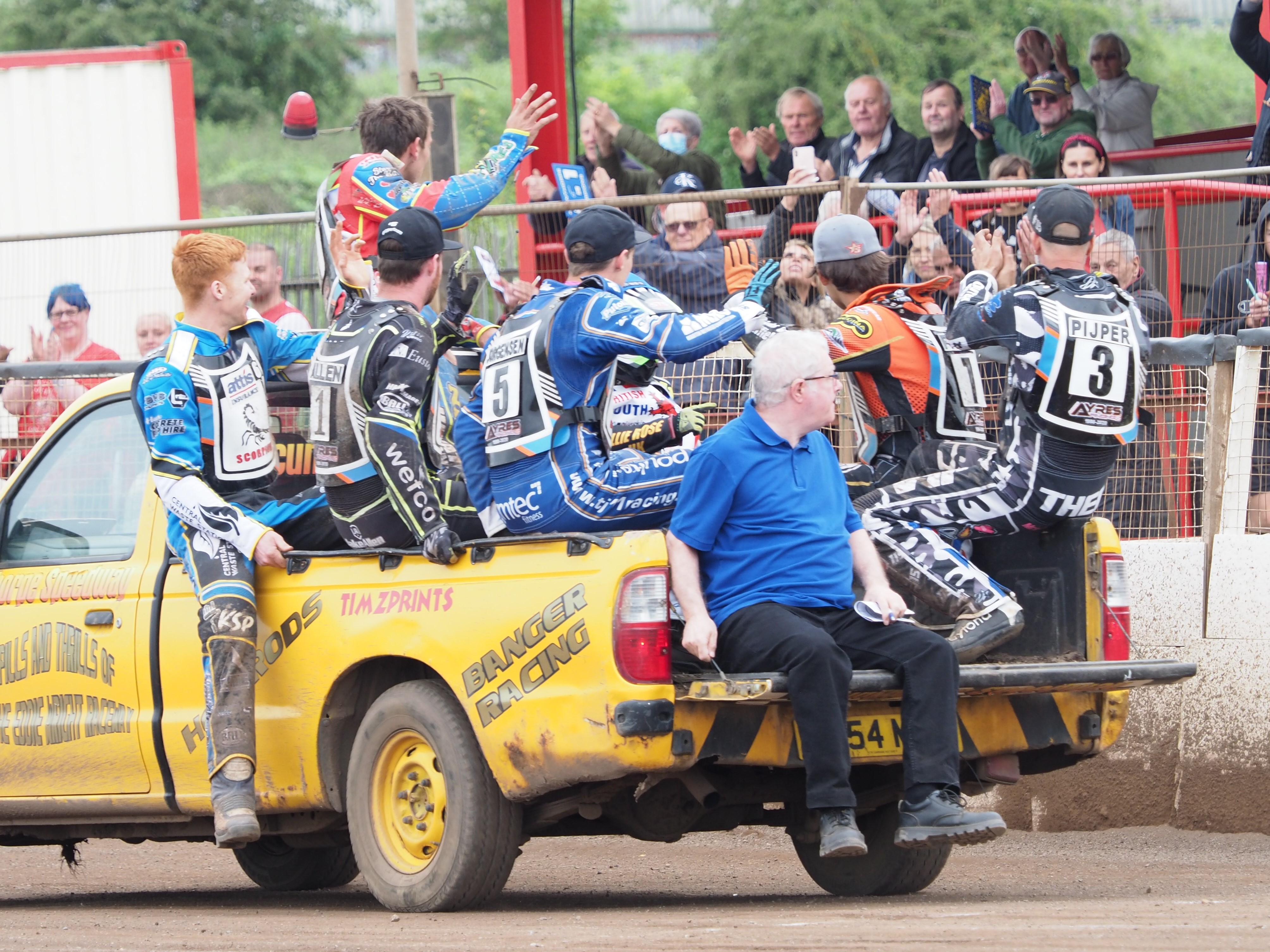 ATTIS INSURANCE Scunthorpe Scorpions will return to Leicester's Paul Chapman & Sons Arena in Beaumont Park to finish their season in the second leg of their Championship Play-Off quarter-final tie tomorrow night (Tuesday) at 7.30pm.
The meeting has been re-scheduled from Saturday, where it eventually was called off at around 8pm, after the ambulance had broken down en route.
Just to clarify one detail from Saturday – the absence of British Champion Adam Ellis. Adam was en route to a fixture on the continent on Sunday and therefore unable to ride for Scorpions.
After Leicester won the first leg at the Eddie Wright Raceway by 18 points, the Scunthorpe management were realistic to realise it meant the end of the club's hopes to progress further in the play-offs.
Therefore, the club accepted every date offered to them by Lions after the second leg at was originally rained off on Saturday, October 2, no matter the availability of the Scunthorpe riders, since the most important factor was co-operation to allow the completion of the tie so that the rest of the play-offs could progress.
An initial proposed date was Sunday, October 3 and Scorpions were prepared to ride on that date, even though Adam Ellis would have been riding in the Czech Golden Helmet that day and no facility would have been available in this instance.
The club already were considering James Shanes as a possible guest. In accordance with regulation 012.4E of the rulebook, when a club have 'no facility', they can use a guest rider with an average of 25% lower than the absent rider. Both Poole and Glasgow have already utilised this rule earlier in the season against Scorpions, to replace Benjamin Basso and Marcin Nowak respectively before they had ridden for the clubs.
But Lions could not get medical cover for October 3, and instead decided on Saturday, October 9 as the new date, which again caused an issue, since Adam riding in France on the Sunday and was unable to ride on the Saturday, since he had already booked his travel. But, again, Scorpions accepted the date, and Jye Etheridge was lined up to ride for Adam as a 'no facility' guest.
The club have received queries from some supporters as to the situation and hope this clarifies matters. When Adam signed for Scorpions already into the season, he already had some commitments in his diary. He has always appeared for Scorpions when it has not clashed with his existing commitments and he has never let Scunthorpe Speedway down.
Adam is now able to ride tomorrow, but Scorpions are still missing the trio of Thomas Jorgensen (injured), Tero Aarnio (visa issues) and Theo Pijper (30-day suspension).
James Shanes and Connor Mountain are the guest riders, while Scorpions will also use rider replacement.
Scunthorpe promoter Rob Godfrey said: "Due to Saturday's unfortunate call off, we now have Adam Ellis back in this meeting. We're realistic enough to realise that we're not going to go through on aggregate, but hopefully it now means we can finish the season with a battling performance against Leicester, and who knows – we might even be able to get our first win in six attempts against Lions in 2021."
Expected teams for tomorrow (Tuesday):
Leicester Lions: 1. Nick Morris, 2. Dan Thompson, 3. Ryan Douglas, 4. Kyle Howarth, 5. Hans Andersen, 6. Joe Thompson, 7. Zaine Kennedy.
Attis Insurance Scunthorpe Scorpions: 1. Adam Ellis, 2. Simon Lambert (captain), 3. Jordan Palin, 4. James Shanes (guest), 5. Rider replacement for Thomas Jorgensen, 6. Josh MacDonald, 7. Connor Mountain (guest).
TUESDAY UPDATE: It is now rider replacement for Hans Andersen, who suffered concussion at Belle Vue last night and is ruled out for nine days.
Related Posts By Category