Scorpions joint top, as Palin scores first maximum
Aug 21st, 2021
1171 Views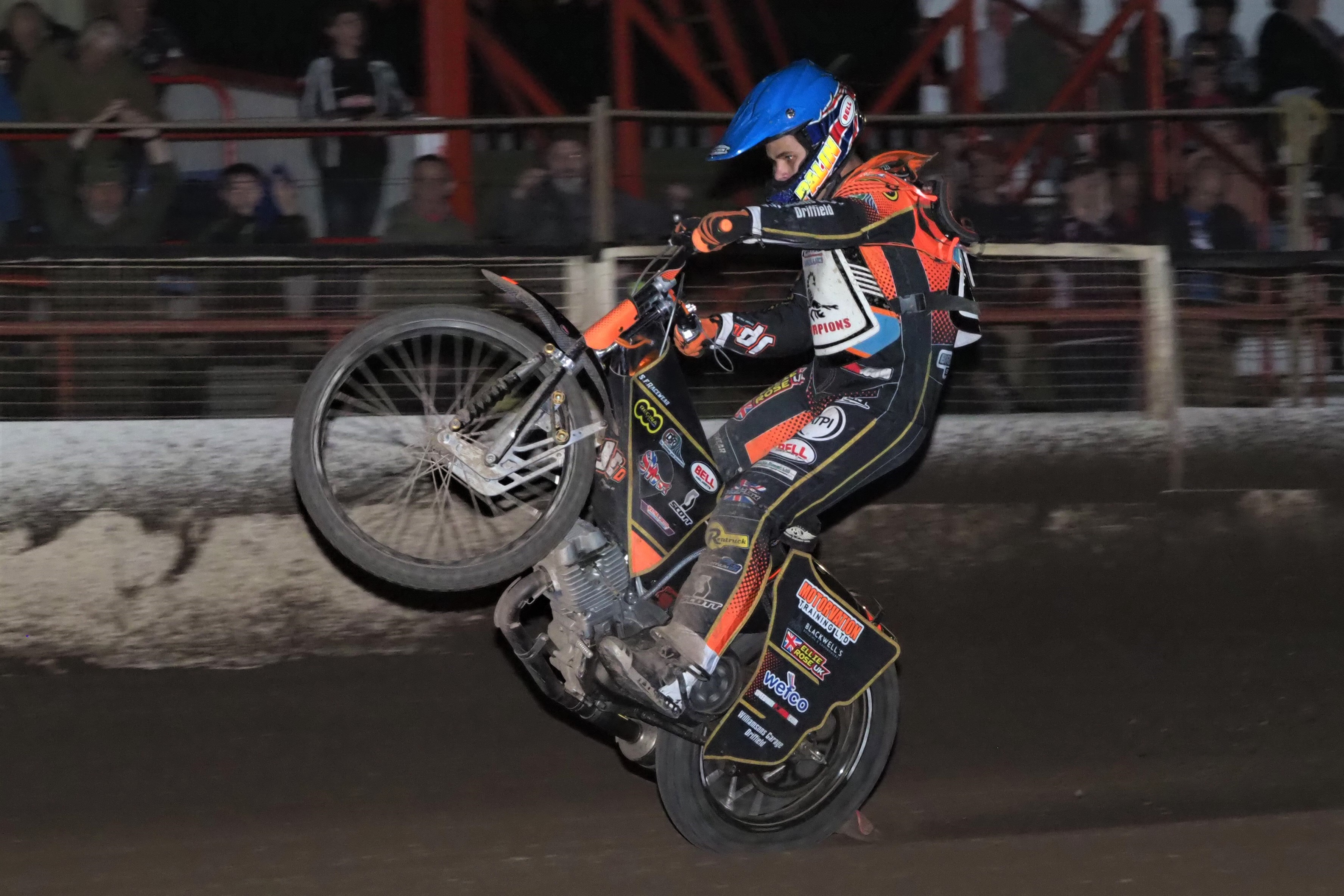 SCUNTHORPE SCORPIONS 52 BIRMINGHAM BRUMMIES 38 (CHAMPIONSHIP)
ATTIS INSURANCE Scunthorpe Scorpions put a difficult week behind them, as they took a fine 52-38 victory over Birmingham Brummies at the Eddie Wright Raceway last night (Friday).
Jordan Palin was to the fore, scoring a fabulous first-ever paid maximum for the club. The 17-year-old fought his way from behind in a couple of outings.
The result moves Scorpions onto 31 points, the same as Poole, Glasgow, Edinburgh and Redcar in a very close battle at the top of the Championship table, as the teams fight for a top six place and a place in the play-offs.
Birmingham made it tricky for Scorpions, with Valentin Grobauer and Erik Riss taking a 5-1 in Heat 1.
But Scorpions took heat advantages in the next four races to put themselves back in control. In Heat 5, a fine battle saw Tero Aarnio and Theo Pijper miss the gate, but burst to the front within half a lap, before Riss battled back past Pijper for second place.
With Scorpions ten points in front, Brummies placed Riss into Heat 9 as a tactical substitute. But, while Chris Harris won the race, Pijper fought past Riss to relegate him to the back and the race ended as a 3-3.
Scunthorpe skipper Simon Lambert won Heat 10, but Birmingham then moved back within six points with a second 5-1 from the Grobauer and Riss pairing in Heat 11.
Heat 12 was decisive. Paco Castagna was the early leader, but Palin burst underneath him and Pijper thrust through the gap, as Scorpions took a 5-1.
Guest Lewis Kerr produced his best ride of the evening to clinch victory for Scorpions in Heat 13.
Palin completed his paid maximum in Heat 14, and get out in front twice, after Jack Thomas fell on the first turn at the first time of asking.
Aarnio and Thomas Jorgensen completed the night by taking a 4-2 from Heat 15.
It was a team performance from Scorpions with only four last places all night. Josh MacDonald scored in every race, despite riding with a wrist injury.
Jordan Palin said: "I'm happy to score my first maximum for Scunthorpe. I'm not sure what to say, I'm a bit lost for words, to be honest. I just made a start in Heat 2 and took it from there.
"I've been close to a maximum around here a few times, so to finally have one under my belt is very pleasing. I hope there's many more to come.
"The team dug in and took the victory. It's a team match, we win as a team and we lose a team and it was good to get the three points. It was a much-needed win and we pulled it off.
"We didn't get the results we wanted earlier in the week at Plymouth and Poole, but personally I scored 7+2 and 7 in those meetings. I was particularly pleased with my score at Poole, because it's a track I've never been to before, but I liked it."
SCUNTHORPE 52: Tero Aarnio 12, Jordan Palin 11+1, Simon Lambert 7+1, Thomas Jorgensen 7, Theo Pijper 6+3, Lewis Kerr 5, Josh MacDonald 4+1.
BIRMINGHAM 38: Chris Harris 12, Valentin Grobauer 9, Erik Riss 7+3, Ashley Morris 5, James Shanes 3+1, Paco Castagna 2, Jack Thomas 0.
*. ATTIS INSURANCE Scunthorpe Scorpions' No 1 and British Champion Adam Ellis is set to return from injury to ride in the Grand Prix Challenge in Slovakia today (Saturday). The top three qualify for next year's Grand Prix series – the pinnacle of world speedway.
REPORT: Rob Peasley.
PHOTO: Jordan Palin celebrates after completing his paid maximum in Heat 14 (pic by IAN RISPIN).
Related Posts By Category