Report: Eastbourne 54 Scunthorpe 36
Jul 25th, 2021
1024 Views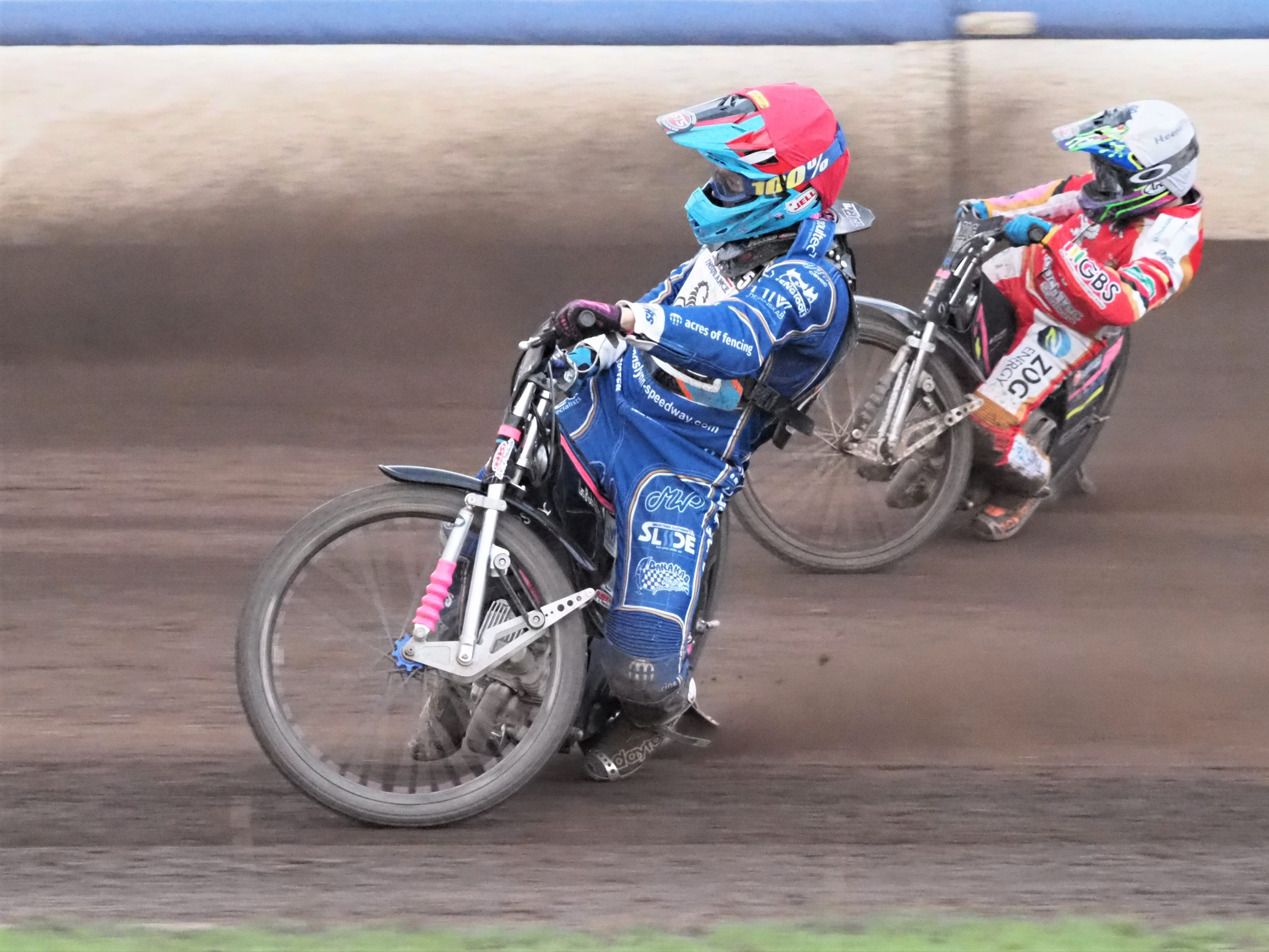 SCORPIONS FALL AWAY AT EASTBOURNE
EASTBOURNE EAGLES 54 SCUNTHORPE SCORPIONS 36 (CHAMPIONSHIP)
ATTIS INSURANCE Scunthorpe Scorpions fell away in the last half of their meeting at Eastbourne's Arlington Stadium last night (Saturday). Scorpions had a narrow lead throughout most of the first seven races, only for Eastbourne Eagles to eventually take a 54-36 victory.
Scorpions used rider replacement at No 1, after an extensive search for a guest for Adam Ellis, on international duty with Great Britain, drew a blank.
Skipper Simon Lambert won Heat 1, although the chance to capitalise on Richard Lawson not turning on his fuel was lost when Tero Aarnio suffered a mechanical issue.
Jordan Palin had never previously raced competitively at the South Coast circuit, but he won Heat 2, as he and Josh MacDonald took a 4-2 that placed Scorpions two points ahead.
A succession of 3-3 results followed and it was Heat 7 before Eastbourne took their first heat advantage of the evening to level up the scores at 21-21.
Eagles took the lead with a 5-1 in Heat 8, but it was still tight at 36-30 with just four races remaining. However, the home team finished with a flurry, with Edward Kennett completing a full maximum.
Thomas Jorgensen took seven rides for Scorpions and mixed it with the home heat-leaders, taking 14 points and he registered two race wins over Lawson and Lewis Kerr.
Lambert collected eight points, while James Shanes proved a decent guest for Theo Pijper and scored 6+2.
Speaking post-meeting, team manager Dave Peet said: "It's been a similar story in some of other away meetings this season. The first ten races or so, we were there or thereabouts, but then we faded in the last third of the meeting.
"We did miss Adam Ellis. Rider replacement only scored four points and Adam would have scored a lot more than four points around here and given us another rider to go against their top riders at the end of the meeting.
"You wouldn't believe how many riders we tried to come in to guest for Adam. But the situation this weekend is both Edinburgh and Glasgow are riding each other on Friday and Sunday and the same with Redcar and Newcastle and that effectively ruled out the riders from another four clubs, as well as the four clubs who rode tonight.
"We spoke to the riders, but none of them wanted to do from Edinburgh to down here and back to Glasgow, and from Redcar to here to Newcastle and that's perfectly understandable.
"And we couldn't use Scott Nicholls, who would have been the obvious choice, because he was guesting for Leicester here last weekend and there's the eight-day rule on guests, which ruled him out.
"It's one of those things – we couldn't do anything about it. We just ran out of firepower towards the end of the meeting.
"I thought we rode a lot better than the final scoreline suggests – we were right in it early on. We did drop some silly points, but that was down to the lack of experience of some of our lads around here. We'll dust ourselves down, pick ourselves up and get on with the next one."
Scorpions remain second in the Championship table, five points behind leaders Glasgow.
EASTBOURNE 54: Edward Kennett 15, Lewis Kerr 12, Richard Lawson 11+2, Drew Kemp 8+2, Zane Keleher 7+1, Jason Edwards 1, Tom Brennan r/r.
SCUNTHORPE 36: Thomas Jorgensen 14, Simon Lambert 8, James Shanes 6+2, Tero Aarnio 3, Jordan Palin 3, Josh MacDonald 2+1, Adam Ellis r/r.
* ADAM Ellis top-scored for Great Britain in the final of the European Pairs Championship in Macon, France yesterday. He top-scored for GB with 10+1, as Lions finished fifth. Host nation France won the event.
* ATTIS INSURANCE Scunthorpe Scorpions are back at home on Friday (July 30th, 7.30pm) after a three-week break in fixtures at the Eddie Wright Raceway for a much-anticipated clash with mighty Poole Pirates. It is the first time that Poole, who have won the top-flight championship on no fewer than ten occasions, have ever visited Scunthorpe, and a large crowd is expected.
Related Posts By Category