Horror crash for Auty, as Scorpions exit cup
Jun 12th, 2021
1524 Views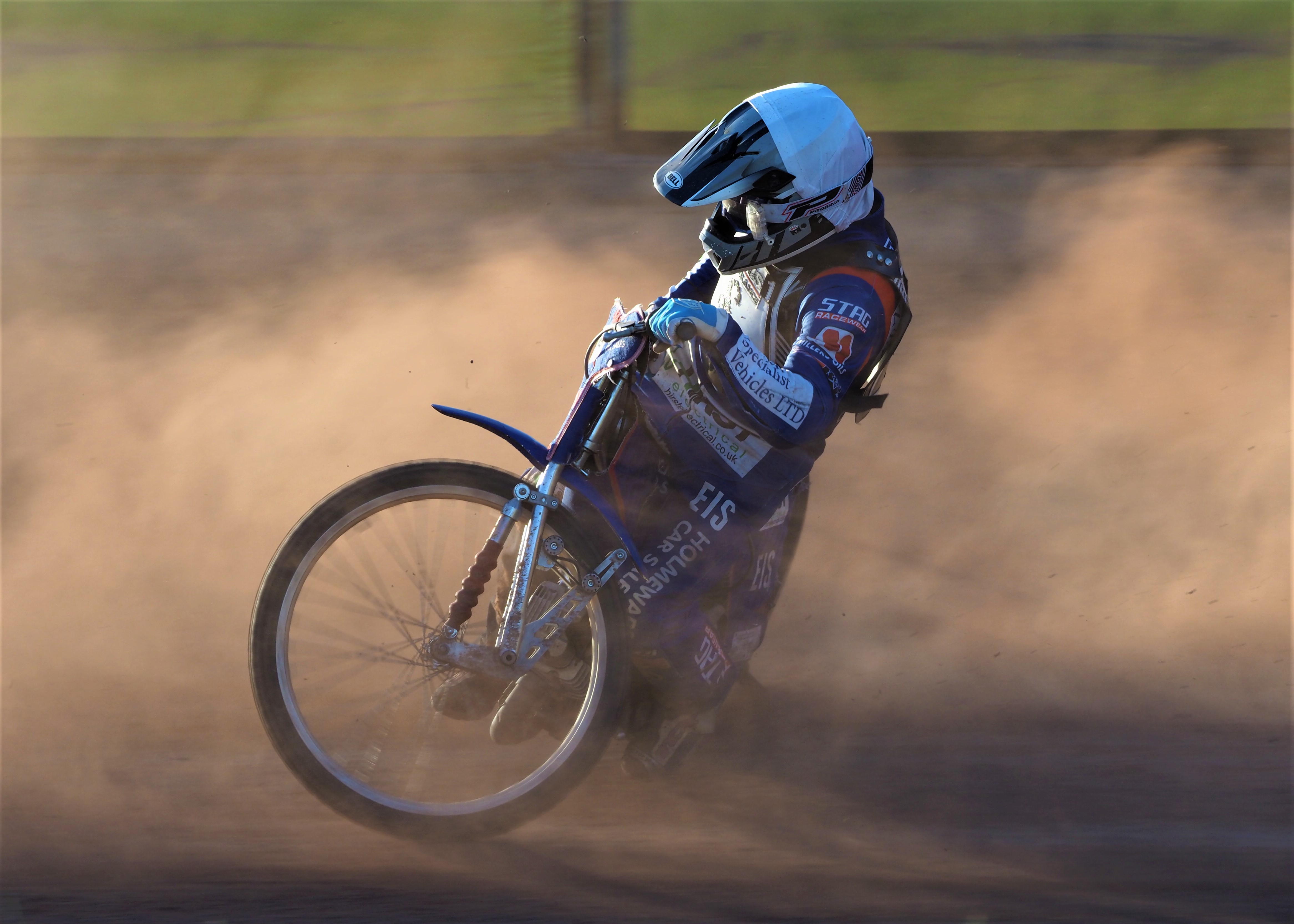 LEICESTER LIONS 50 SCUNTHORPE SCORPIONS 40 (Championship Knockout Cup, quarter-final, second leg)
Leicester win 102-78 on aggregate
ATTIS INSURANCE Scunthorpe Scorpions tumbled out of the KO Cup at Leicester last night (Saturday), in a meeting marred by a horrific crash in Heat 11, that saw Scorpions' No 1 Josh Auty taken off to hospital.
Auty was on his way past Dan Thompson in Heat 11, when the two riders tangled and both were thrown from their bikes at high speed on the entry to the third corner. Thompson was soon back on his feet, but Auty wasn't as lucky and was trapped under the air fence.
Auty was detained in hospital overnight, but the good news is that he was conscious. He was feeling dizzy and complaining of pain in his neck.
On the hottest day of the year, the meeting took place on a dusty track that was not sufficiently watered before the racing started, leading to reduced visibility for the riders.
Scorpions entered the meeting already facing a 14-point deficit from the first leg at Scunthorpe, and Lions charged into a 30-18 lead after eight races.
But Scorpions showed plenty of fighting spirit, particularly after the enforced break while paramedics tended to Auty and the subsequent wait for the county ambulance.
Scorpions outscored Lions by 16-14 in the final five races. There was a morale-boosting victory for Josh MacDonald in Heat 12 and a brilliant from-the-back victory for Thomas Jorgensen in Heat 13, while Tero Aarnio continued his resurgence by top-scoring for Scorpions with 11.
Speaking post-meeting, Scunthorpe team manager Dave Peet said: "Josh (Auty) will be staying overnight in hospital, because he is feeling a bit of pain in his neck.
"When I got to him, you could only see his helmet, because he was that far under the fence, so it took a good few minutes to get him out from under there.
"The good thing is he could move everything and he was talking. He wasn't fully compos mentis – he was feeling dizzy. He'll have the night in hospital and we'll take it from there – but I think he'll be okay.
"It was difficult tonight. It was so dusty that the riders couldn't see properly. That made it was trickier for our lads, because they only come and ride here one or twice a season, where the Leicester riders are here every week.
"I don't want to take anything away from Leicester, who were the better team across the two legs and fully deserved to go through, but it wasn't really a fair racetrack tonight.
"At one stage tonight, I thought it was going to be a cricket score, but our lads stayed on it and after the break, the track started to come to us.
"Josh MacDonald won a race in Heat 12, which was very pleasing. It's just confidence with Josh. He just needs to clear his head, ride the bike and enjoy it – and stop making it hard work for himself and riding the bike too hard. We need to persevere and I'm sure he will come good."
LEICESTER 50: Ryan Douglas 13, Kyle Howarth 10+1, Nick Morris 9+2, Joe Thompson 8, Ty Proctor 7, Dan Thompson 3+2, Josh Bates 0.
SCUNTHORPE 40: Tero Aarnio 11, Thomas Jorgensen 9+1, Simon Lambert 6+1, Josh MacDonald 4+1, Josh Auty 4, Jordan Palin 4, Theo Pijper 2+2.
Leicester win 102-78 on aggregate.
* ATTIS INSURANCE Scunthorpe Scorpions are next in action a week on Sunday (June 20th, 3pm) when they entertain current league leaders Glasgow Tigers at the Eddie Wright Raceway in a top of the table clash, part of a packed afternoon also featuring the 150/125cc class of the British Youth Championship.
PHOTO: Josh Auty, pictured at Leicester last night. We wish Josh a speedy recovery  (pic: IAN RISPIN).

Related Posts By Category