Ben Fund Bonanza starts season in style!
Mar 14th, 2020
1207 Views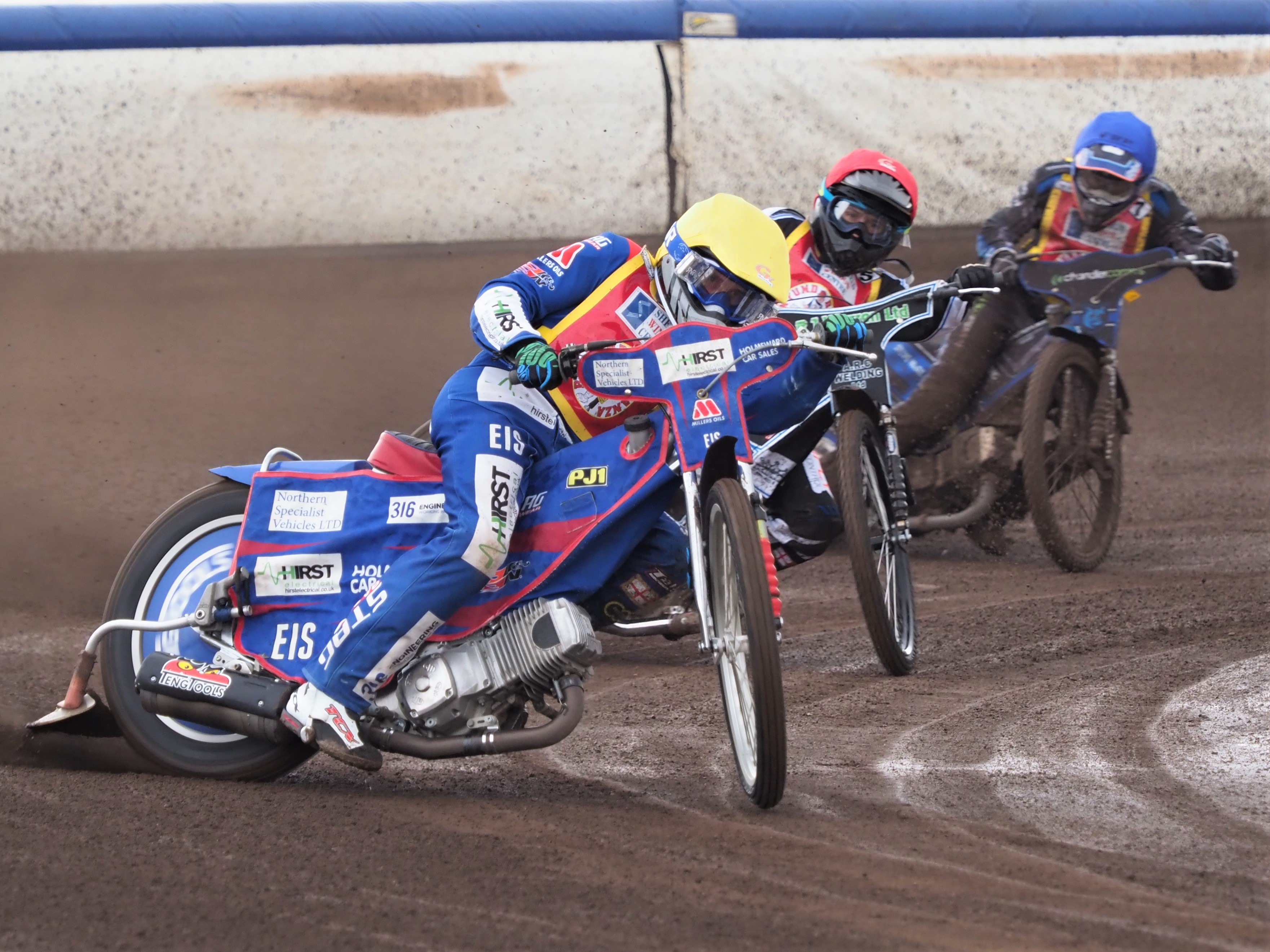 THE 2020 speedway season roared into life with some high-octane action in the Ben Fund Bonanza at Scunthorpe's Eddie Wright Raceway yesterday afternoon (Saturday).
Danny King, the British Champion from 2016, won the event in front of a bumper crowd, heading home Poole team-mate Steve Worrall in the final, while Scunthorpe's Josh Auty finished third.
Auty – who stages his testimonial at Scunthorpe next Sunday (March 22nd) at 3pm – was involved in the race of the afternoon, when he raced around former team-mate Ben Barker on the final bend to take the chequered flag in Heat 11.
Another huge positive for Scunthorpe fans was the form shown by Thomas Jorgensen, who is returning to ride for Scorpions this season for the first time since 2014. The Dane won three races and finished fifth in the meeting.
All-in-all, it was a terrific start to the season, with plenty of money raised for the hugely worthy Speedway Riders' Benevolent Fund charity, which provides funds to both long-term and short-term injured speedway riders, as well as offering them other crucial support when needed.
Speaking post-meeting, winner Danny King said: "No matter what you ride in the winter you always think you're fast, but you can't compare it until you go from the tapes with three other guys. It was great fun to be able to do it today and particularly for such a great thing like the Ben Fund.
"We were able to raise some money for the Ben Fund, which is exactly why we do meetings like this and it is great to see lot of supporters still turned up, despite the current situation in the UK and aboard."
BEN FUND BONANZA, Scunthorpe
QUALIFYING SCORES: Danny King 13, Lewis Kerr 12, Steve Worrall 12, Thomas Jorgensen 11, Josh Auty 11, Aaron Summers 9, James Wright 9, Kasper Andersen 7, Tero Aarnio 7, Ben Barker 7, Anders Rowe 6, James Sarjeant 5, Connor Mountain 4, Tom Bacon 4, Simon Lambert 3, Paul Starke 0, Jamie Halder (res) 0.
SEMI-FINAL: Auty, Jorgensen, Summers, Wright.
FINAL: King, Worrall, Auty, Kerr (ret).
PHOTO: Josh Auty heads eventual meeting winner Danny King in Heat 2 (photo by Ian Rispin).
Related Posts By Category